Jennifer Sevilla Korn: Obamacare Hurts Small Business Owners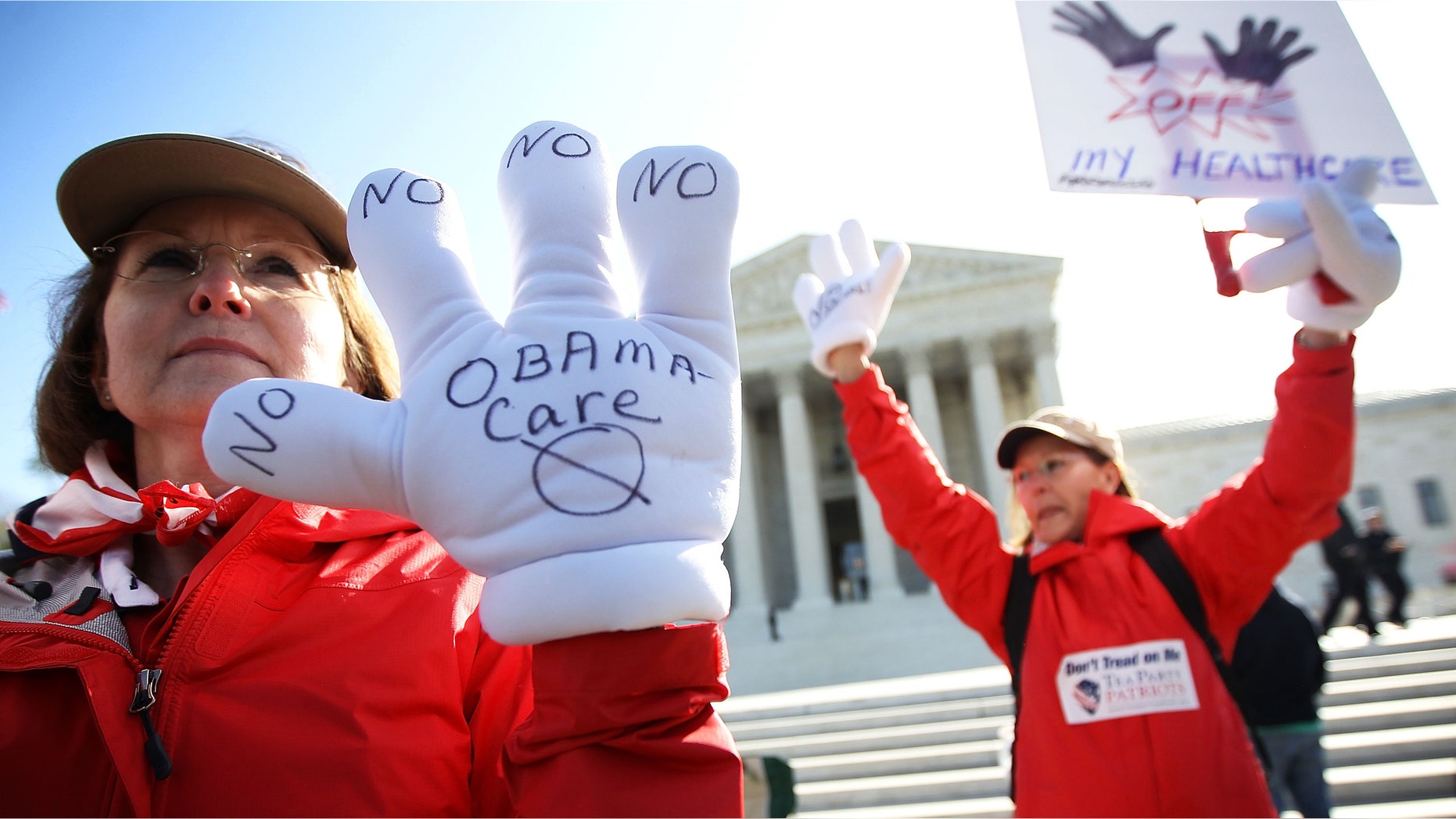 As Americans wait for the Supreme Court to decide the fate of the controversial ObamaCare plan, it is safe to say that much more than the future of the national healthcare reform law is at stake in this case. From the perspective of the entrepreneurial community, the employer mandate included in ObamaCare presents an array of problems - from employee privacy concerns to the potential exposure to liability and arbitrary penalties to small businesses.
Those who still defend this law seem oblivious to the public outcry of small business owners from all walks of life and political convictions and the organizations that represent them. The Patient Protection and Affordable Care Act (PPACA), as it is officially known, will not only add to our $15 trillion national debt, but strangle small businesses. The mere fact that 26 states are challenging the law before the nation's highest court is a sure sign that PPACA is just bad policy.
Why anybody would want to defend legislation that harms the engine of economic growth in our country is beyond reason. From 1993 to 2009, small businesses generated 65 percent of the 15 million net new jobs created in that time frame. The last thing small business owners need is a law that adds operating costs and red tape. Never before has Congress exerted this kind of power.
Tomorrow, in Nevada, local elected officials and national business leaders will participate in a much needed discussion on PPACA as well as other federal and state laws that impact small businesses. The event, hosted by the Hispanic Leadership Network (HLN), is geared toward the vibrant community of Latino entrepreneurs in the Silver State. From 2002 to 2007, the number of Hispanic-owned businesses increased 85 percent in Nevada. Today, the total number of small businesses in Nevada surpasses 215,000, accounting for 43 percent of private-sector jobs in the state.
Supreme Court Health Care Showdown: Conflicting Views Reflect Deep Partisan Divide
Nevada Governor Brian Sandoval, a rising star in the conservative movement, will headline the event. This past February, Gov. Sandoval unveiled an ambitious plan to identify and remove obstacles to business growth. The "Moving Nevada Forward" initiative aims to generate 50,000 jobs by 2014. The governor and his team are committed to repealing regulations that are harmful to Nevada's entrepreneurs. One can only hope that others will follow his lead.
In Nevada, as in the rest of the country, Latino entrepreneurs are the drivers of economic growth. Nationwide, there are approximately 2.3 million Hispanic-owned businesses. They generate more than $388 billion annually and employ approximately 1.9 million hard-working Americans. While the constitutionality of ObamaCare is in critical condition, these small businesses continue to work on growing our economy and generating jobs. You would think that our elected leaders in Washington would answer to their demands of less taxes, less regulations, and less red tape.
Jennifer Sevilla Korn is Executive Director of the Hispanic Leadership Network. Previously, she served in President George W. Bush's White House as Director of Hispanic Affairs.
Follow us on twitter.com/foxnewslatino
Like us at facebook.com/foxnewslatino