Intelligence Director's Freeman Appointment Draws Mounting Criticism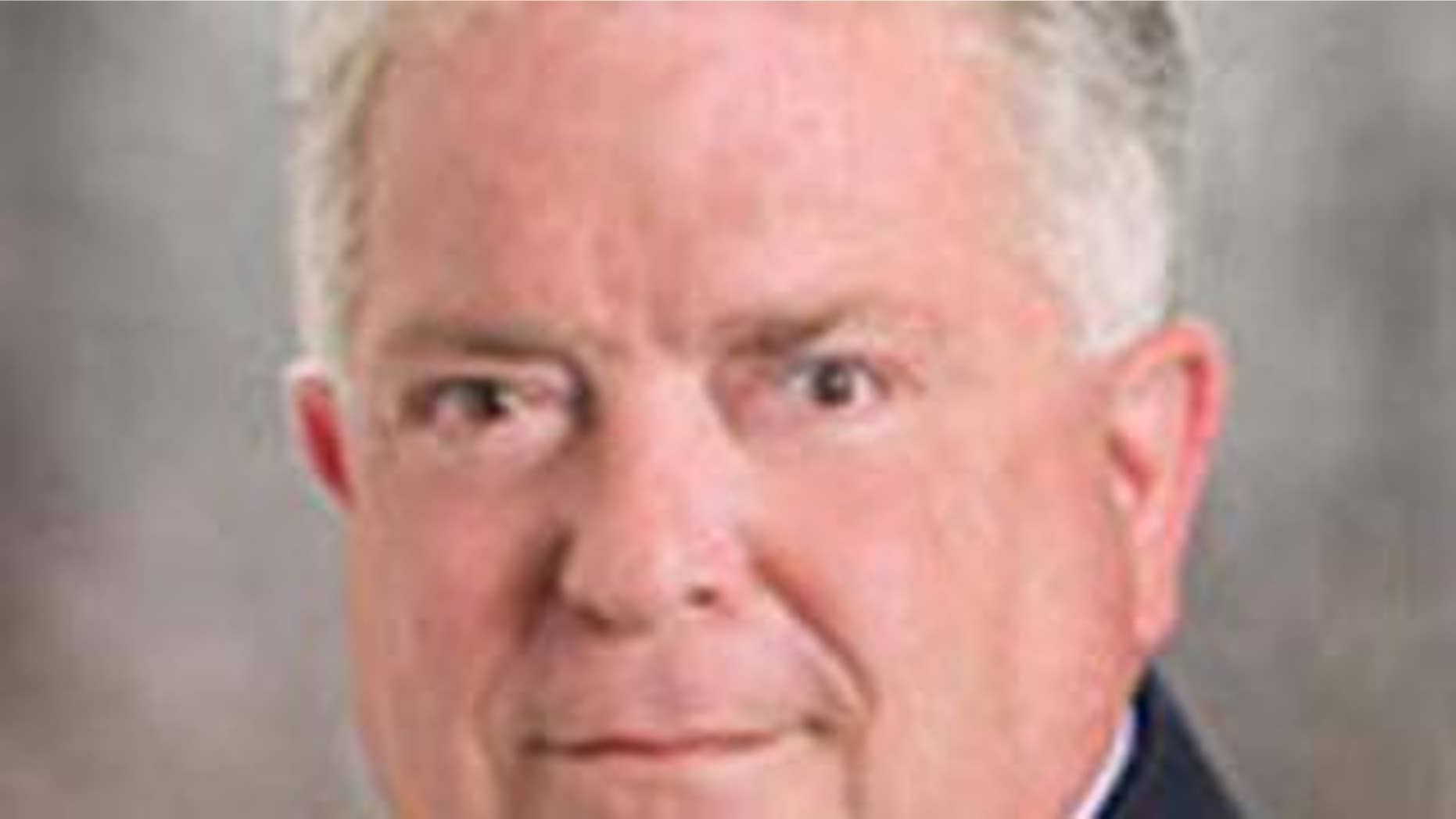 When President Obama's nominations go south, it typically has something to do with unpaid taxes. But Chas Freeman's problems may be a little harder to clear up; they are things he can't just pay his way out of.
The former U.S. ambassador to Saudi Arabia, tapped last week to be the nation's top intelligence analyst, is hearing from a growing chorus of critics who say the foreign affairs veteran is too entangled with foreign interests to keep an impartial approach to his new job.
Freeman was appointed by Director of National Intelligence Dennis Blair, not Obama, and his job does not require Senate confirmation. Still, he's drawing some of the toughest criticism of any appointment this year.
On Thursday, the inspector general for the director of national intelligence agreed to requests from lawmakers on Capitol Hill to examine Freeman's foreign ties. The concerns were raised on top of questions about Freeman's controversial past statements on Israel, China and U.S. foreign policy.
Blair, meanwhile, stands by his appointment of Freeman to be chairman of the National Intelligence Council.
"The DNI welcomes the IG's review. In addition to the security clearance process and public financial disclosures, Director Blair believes that the IG report will put to rest any questions about Ambassador Freeman's suitability, character and financial history," DNI spokesman Ross Feinstein said Friday. "He looks forward to Ambassador Freeman assuming his new role."
But a number of top Republicans, as well as at least two Democratic U.S. representatives, are not so confident. They point to a string of potential conflicts of interest:
-- Freeman's role as president of the Middle East Policy Council, a think tank they say received funding from the Kingdom of Saudi Arabia. Fuad A. Rihani, a consultant for the bin Ladin family's Saudi BinLadin Group, also sits on the group's board of directors -- another trouble spot for Freeman's critics. And they complained the council did not disclose its donors.
-- Freeman's role on a board for the Chinese National Offshore Oil Corporation, owned by China, and that company's reportedly $16 billion agreement with Iran to develop a gas field in the Middle Eastern country. WorldNetDaily reported this week that Freeman is still on the board, and that the U.S. government would look at whether the oil deal violates American sanctions on Iran. In addition, President Obama's campaign last year criticized Charlie Black, an adviser to John McCain, for lobbying for that very company while it was striking deals with Iran.
-- The Weekly Standard last week posted a 2006 e-mail from Freeman to a listserv in which he said the Chinese government was "overly cautious" in its effort to "intervene on a timely basis to nip the demonstrations in the bud" during the 1989 Tiananmen Square protests. Freeman has also sharply criticized Israel for seizing "ever more Arab land for its colonists."
The controversy surrounding Freeman heated up this week when Michigan Rep. Pete Hoekstra, ranking Republican on the House Intelligence Committee, said he wants Freeman to withdraw his name. That was after he wrote to Blair Monday expressing his doubt that Freeman can restore credibility to the national intelligence estimates (NIEs), the intelligence reports Freeman would be involved in producing.
"I am ... deeply concerned that an individual who reportedly holds radical and extreme views would be chosen to oversee NIEs, the IC's most comprehensive and authoritative intelligence assessments," Hoekstra wrote, according to a copy of the letter obtained by FOXNews.com. As NIC chairman, Freeman would be responsible for drawing from assessments from all 16 intelligence agencies and formulating mid-and-long-term strategic intelligence plans.
Hoekstra asked Blair whether he was aware of Freeman's views on China and Israel and asked if Freeman would be required to recuse himself from working on issues that involve China, Iraq, Saudi Arabia and Arab-Israeli relations.
Hoekstra spokesman Jamal Ware said the congressman has since met with Blair and Freeman, but has not dropped his concerns.
"He hasn't changed his perspective that it would probably be better having somebody else as NIC chair," Ware said.
More than a dozen lawmakers had already called for an investigation by the time Blair's inspector general, Edward Maguire, decided to launch one. Democratic Rep. Steve Israel, N.Y., first urged Maguire to launch a probe in a letter Saturday.
A group of representatives, mostly Republicans, then wrote to Maguire on Tuesday and Thursday to request an investigation. The group, including House Minority Leader John Boehner and House Minority Whip Eric Cantor, first asked Maguire to look at Freeman's relationship with the Kingdom of Saudi Arabia and the list of all contributors to the Middle East Policy Council.
Rep. Mark Kirk, R-Ill., and Israel then asked Maguire to look into Freeman's work with the Chinese National Offshore Oil Corporation and its deal with Iran. Rep. Frank Wolf, R-Va., wrote to Obama Friday as well urging him to scrutinize the appointment, including a hand-written note at the end that said, "This is very important."
Blair argues that Freeman's rich background makes him an asset to the intelligence community and other foreign policy analysts have dismissed the criticism of him as a smear campaign.
Stephen Walt, a professor of international relations at Harvard University, compared the criticism to Sen. Joe McCarthy's hunt for alleged communists in a column for Foreign Policy magazine.
"What unites this narrow band of critics is only one thing: Freeman has dared to utter some rather mild public criticisms of Israeli policy," Walt wrote.
Freeman has a formidable resume of foreign policy positions that include U.S. ambassador to Saudi Arabia under George H.W. Bush and assistant secretary of defense for international security affairs -- a position that earned him public service awards for his role in creating a NATO-centered post-Cold War European security system. Freeman also served as Richard Nixon's chief translator in China in 1972.
Feinstein said Blair did not seek White House approval for the latest appointment.
"We expect that the White House will undertake the typical vetting associated with senior administration assignments," Feinstein said in an e-mail.
Freeman will also undergo a security clearance, which would involve a polygraph test and a review of his financial relationships and ties to foreign governments. Freeman did not initially submit any financial disclosure forms, but he is required by law to do so within 30 days of his first day of employment.
But statements the former ambassador made over the last three decades on U.S. peace efforts in the Middle East and Iran's threat to the international community have also prompted some to question his objectivity in a role that requires it.
In a speech to the Pacific Council on International Policy in October 2007, Freeman said the U.S. has "abandoned the role of Middle East peacemaker to back Israel's efforts to pacify its captive and increasingly ghettoized Arab populations."
"We wring our hands while sitting on them as the Jewish state continues to seize ever more Arab land for its colonists," he said.
In reference to the Iraq war, Freeman said, "Now the United States has brought the Palestinian experience -- of humiliation, dislocation, and death -- to millions more in Afghanistan and Iraq.
"By invading Iraq, we transformed an intervention in Afghanistan most Muslims had supported into what looks to them like a wider war against Islam. We destroyed the Iraqi state and catalyzed anarchy, sectarian violence, terrorism and civil war in that country."
Christine Brim, senior vice president for policy and program management at the Center for Security Policy, said Freeman should withdraw over these concerns.
"We're hard pressed to find a continent on which Charles Freeman is not going to have to recuse himself -- I think he can probably manage intelligence out of Antarctica," she said. "The Obama administration needs to get out of this one very quickly."
FOXNews.com's Judson Berger and Joseph Abrams contributed to this report.