Incumbents Curbelo, Murphy win big in Florida congressional primaries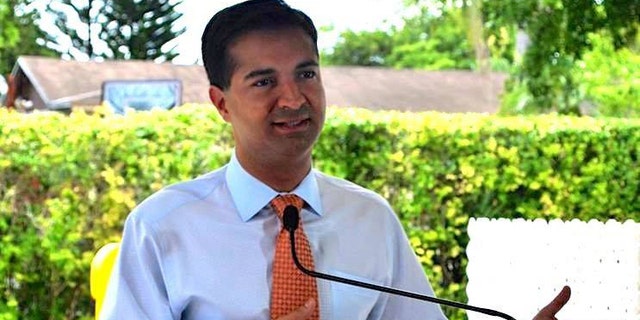 Republican Carlos Curbelo and Democrat Stephanie Murphy were projected to coast to victory in two of Florida's U.S. House primaries Tuesday night as closely watched matchups in November's battle for the House of Representatives began coming into focus.
National Democrats have eyed Curbelo's 26th congressional district as a potential pickup target, in large part because it voted heavily for Hillary Clinton in the 2016 presidential election. But with almost all precincts reporting, approximately 2,500 more people had turned out to vote in the GOP primary than in the Democratic primary.
Curbelo garnered 84 percent of the vote against primary opponent Souraya Faas, who described Russian President Vladimir Putin and Syrian leader Bashar al-Assad as "heroes" and claimed chemical attacks in Syria's civil war were "staged by [humanitarian group] the White Helmets."
In November, Curbelo will face Debbie Mucarsel-Powell, a former associate dean at the Florida International University Medical School and Democratic candidate for state Senate. She defeated Navy veteran Demetries Grimes in the Democratic primary.
Murphy, who unseated GOP incumbent John Mica in 2016, easily defeated a primary challenge in the 7th District from Chardo Richardson, who was backed by New York democratic socialist candidate Alexandria Ocasio-Cortez. She will face Florida state Rep. Mike Miller in November's general election.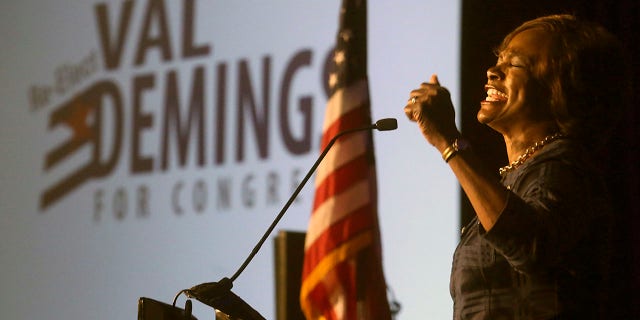 In the 5th District, incumbent Democrat Rep. Al Lawson defeated former Jacksonville mayor Alvin Brown, who slammed Lawson as "Trump's favorite Democrat" after he was seen applauding during President Trump's State of the Union address earlier this year.
Lawson will be a heavy favorite to keep his seat against Republican Virginia Fuller, who did not face a primary opponent.
In the 18th District, Republican Brian Mast garnered 78 percent of the vote, more than enough to see off two Republican challengers -- Mark Freeman and Dave Cummings, each of whom received approximately 11 percent of the vote.
In April, Freeman told the Sun-Sentinel newspaper that he was motivated to challenge Mast after the congressman backed tighter gun laws, including an "assault weapons" ban, in the wake of the Feb. 14 massacre at Marjory Stoneman Douglas High School in Parkland. He vowed to "defend the Second Amendment" and be an "unwavering partner" to President Trump. For his part, Cummings called Mast's support for an assault weapons ban "just lousy policy."
Mast will defend his seat against Democrat Lauren Baer, an attorney who served in the Obama administration as a senior adviser to Clinton and John Kerry during their tenures as secretary of state.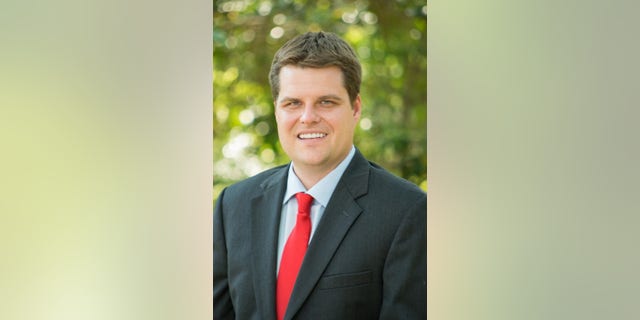 Another Republican who defeated two challengers was Rep. Matt Gaetz, one of Trump's most staunch defenders. Gaetz received 62 percent of the vote, compared to 33 percent for his main challenger, small business owner Cris Dosev. He will face Democrat Jennifer Zimmerman in November as a heavy favorite for re-election.
Other incumbents who won contested primaries include Republican Ted Yoho (3rd District), Democrats Darren Soto (9th District), Val Demings (10th District), Alcee Hastings (20th District), Ted Deutch (22nd District) and Frederica Wilson (24th District). All six are expected to hold on to their seats in November; Demings, Hastings and Wilson don't even have a Republican opponent.
Soto's win was notable in that it represented another failed comeback attempt for former U.S. Rep. Alan Grayson, who formerly represented the 9th District for two terms before resigning to pursue a failed run for U.S. Senate in 2016.
In the 6th District, Republican Michael Waltz won his party's primary to replace Rep. Ron DeSantis, who resigned his seat to run for governor. He will face Democrat Nancy Soderberg, a former National Security Council official during the Clinton administration.
In the 13th District, disaster management consultant George Buck defeated Brad Sostak for the right to face former governor and Republican-turned-Independent-turned-Democrat Charlie Crist, who did not have a primary opponent. The 13th District narrowly went for Clinton in 2016, and is likely the best chance Republicans have to flip a seat in the Sunshine State.
In the 23rd District, Republican Joe Kaufman will get another shot at unseating former Democratic National Committee chairwoman Debbie Wasserman Schultz. Kaufman, who defeated Carlos Reyes and Carla Spalding in Tuesday's primary, previously lost to Wasserman Schultz in 2014 and 2016.