House Ethics Committee launches probe of 3 Democrats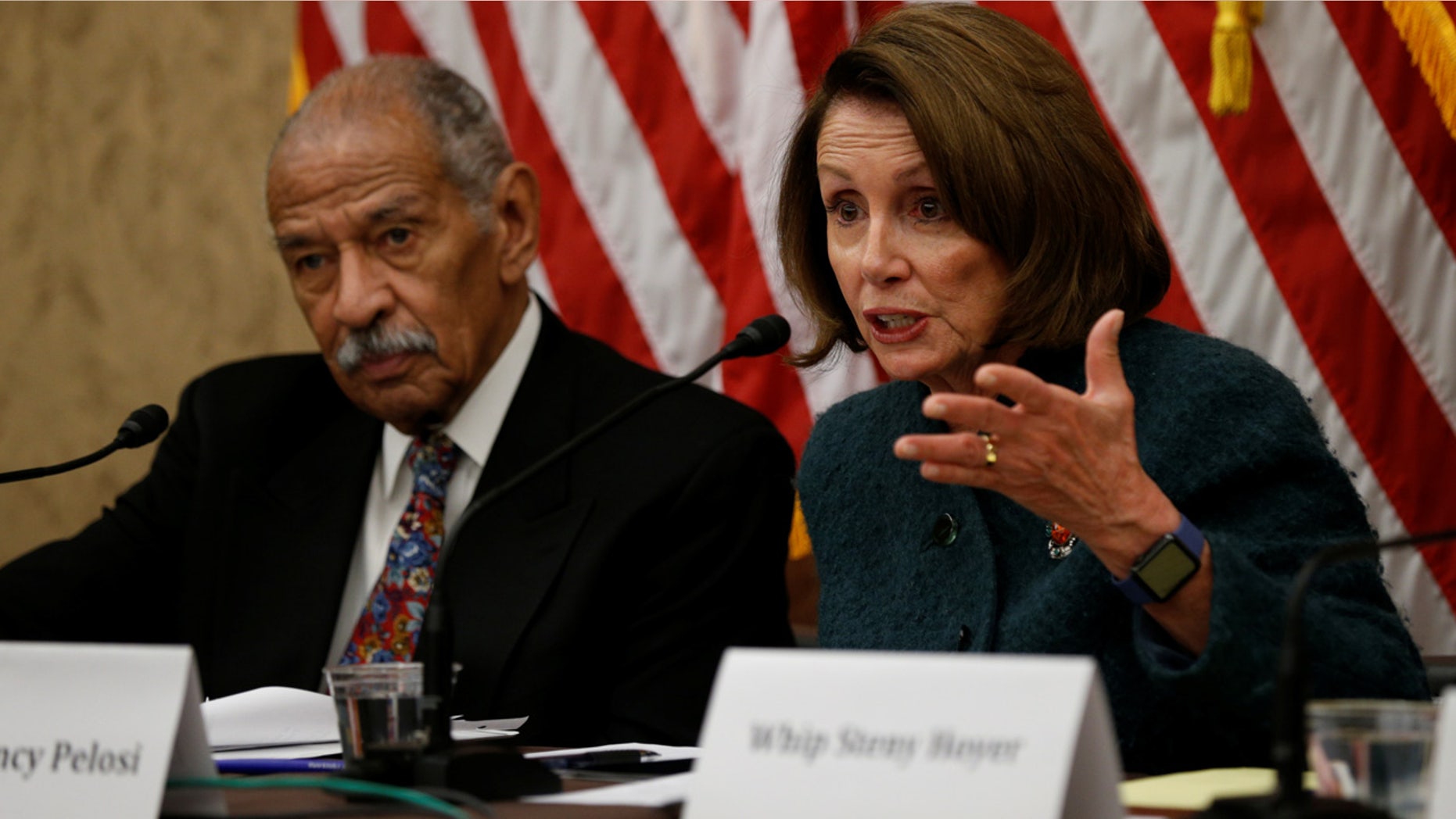 The House Ethics Committee said Monday it is conducting a preliminary probe of two Democratic Congressmen and a top Democratic House aide.
Rep. John Conyers, D-Mich., the Dean of the House, faces scrutiny as does Rep. Ben Ray Luján, D-Calif. Luján is a top lieutenant to House Minority Leader Nancy Pelosi, D-Calif., and chairs the Democratic Congressional Campaign Committee. Also named in the probe is Michael Collins, chief of staff to Rep. John Lewis, D-Ga.
While the Ethics Committee is looking at the trio at the behest of the Office of Congressional Ethics, it's not clear what the committee is evaluating with all three.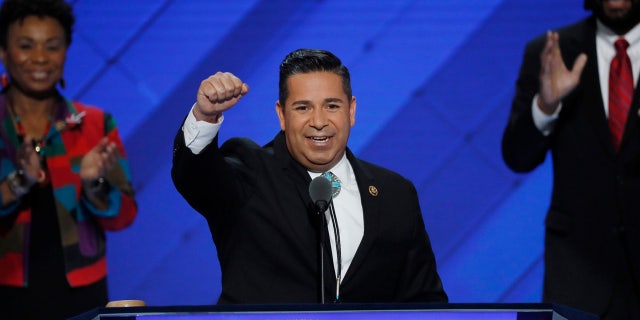 Joe Shoemaker, Luján's communication's director, told Fox News in a statement told Fox News the investigation is "is without merit," and linked to a complaint filed by a conservative watchdog group last year about the sit-in led by Democrats on the House floor in response to the Orlando nightclub massacre.
"Congressman Luján is committed to abiding by House Rules, is confident he has done so in this case, and looks forward to a timely resolution by the Ethics Committee," Shoemaker said.
The Foundation for Accountability and Civic Trust at the time said Luján improperly used images of Democrats on the House floor in fundraising emails.
"As the Ethics Committee stated, today's press release does not indicate that any violation has occurred. This is not a new controversy, but rather involves the same matter that the Office of Congressional Ethics released back in February. Rep. Conyers' office has worked diligently at all times to comply with the rules, is cooperating with the Ethics Committee, and is confident that this matter can be swiftly resolved," a spokesperson for Conyers said in a statement to Fox News.
The Ethics Committee has not empaneled an "investigative subcommittee," the equivalent of a Congressional "indictment" in the ethics world, and says it will resolve the issues by August 9.
"Mr. Collins would like reporters to refer to the committee's release which states "the mere fact of a referral or an extension, and the mandatory disclosure of such an extension…does not itself indicate that any violation has occurred," Brenda Jones, Rep. Lewis' communications director, said in a statement. "Mr. Collins has been committed to upholding House rules, respects the ethics review process and is responding to the committee's request."
Fox News' Chad Pergram contributed to this report.