House Democrats' campaign arm raises $7.3M in May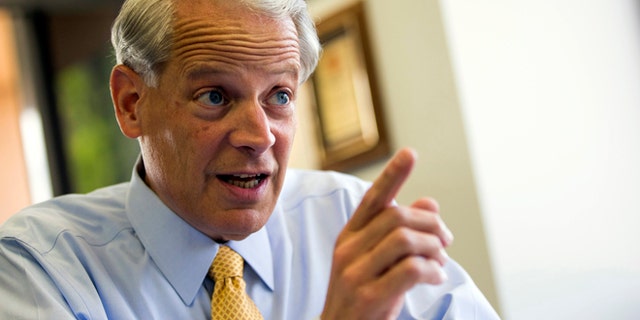 WASHINGTON – House Democrats' campaign arm said Friday it raised $7.3 million in May despite long odds of toppling Republicans from their majority.
A summary of the Democratic Congressional Campaign Committee's finances also shows them with $45.9 million in the bank. House Democrats have consistently outraised their GOP rivals this election cycle and have built a formidable savings account that they are ready to empty on ads this fall.
House Republicans also faced a Friday deadline to disclose their May fundraising. They have not yet released their figures. At the end of April, the National Republican Congressional Committee was sitting atop $32.3 million.
House Republicans have 233 seats and Democrats have 199 seats. There are three vacancies.
Redrawn congressional districts after the 2010 census heavily favor Republicans, and big spending still might not be enough to tip the balance of power. Coupled with that, the party that holds the White House historically has lost seats in elections at this point in a president's term, and President Barack Obama, a Democrat, is very unpopular in many congressional districts.
Even so, House Democrats have outraised their Republican rivals in 14 of the last 16 months. If the trend holds steady for May, that streak could be extended to 15 of the last 17 months.
"Our supporters believe that it is more important than ever to have leaders in Washington who will end the damaging dysfunction and focus on strengthening the economy for middle class families," Rep. Steve Israel, head of the Democrats campaign committee, said in a statement accompanying the fundraising reports.
That level of enthusiasm among Democratic donors has allowed the DCCC to book $44 million in advertising time for November's elections. House Republicans have reserved $30 million in air time.