Hot Off The Press: Lightning Rod U.S. Sen. Ted Cruz Turned Into Coloring Book Hero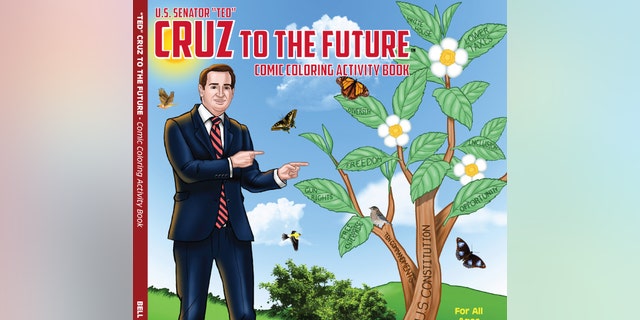 A new coloring book by a Missouri publisher features Sen. Ted Cruz, the Texas Republican who has remained a fixture in the headlines, as its hero.
The publisher, Really Big Coloring Books, says that "Cruz to the Future" is fact-based and non-partisan. It said it devoted a whole book to the senator because "He is a role model worthy of study in any school."
The book features Cruz, the son of a Cuban immigrant father, hunting, spending time with his family and speaking on the Senate floor.
It describes how he became a U.S. senator and details other aspects of his life, including his conservative stances on various issues, and his involvement in the Tea Party movement.
Some media outlets question the publisher's description of the book as objective.
A Dallas Observer blogger noted that the book praises Cruz's "clairvoyant precision" in fighting the implementation and funding of the administration's "Obama Care disaster."
The book describes Cruz's "epic 21 hour and 19 minute speech" on the floor of the Senate in September as "impassioned" and driven by "his beliefs, and he stood up for the American people like no other political figure has done in decades."
Cruz's filibuster was an attempt to block Obama's health care law.
Despite being a Senate freshman, Cruz has gained a high profile for his take-no-prisoners approach to Obama, liberal policies and Democrats.
He also, however, has taken aim at moderate Republicans, whom he has depicted as sell-outs who have abandon conservative principles.
Really Big Coloring Books has published both conservative-leaning and liberal-leaning publications.
Some of its titles have included: "Tea Party Coloring Book for Kids" and "Tea Party II: Why America Loves You," as well as "Being Gay Is Okay" and "Fabulous Gay Sharing Cards."
Follow us on twitter.com/foxnewslatino
Like us at facebook.com/foxnewslatino