Hospital-Based Doctors Behind Surge in Medicare Spending, Study Finds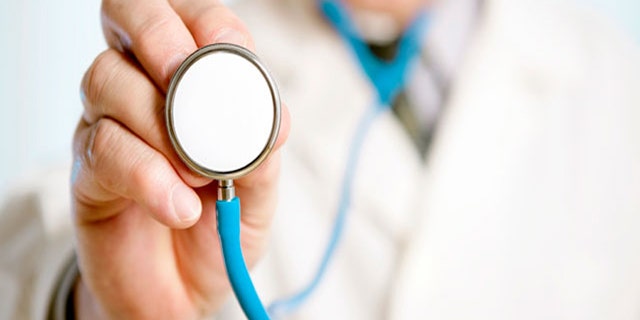 NEWYou can now listen to Fox News articles!
Hospital-based physicians, a rapidly growing trend in the country, are fueling Medicare spending with treatments that lead to shorter stays for patients, but more frequent trips that wipe out initial savings, a new report says.
When Medicare patients are treated by hospital doctors, they check out sooner than when their primary care physician followed up, but they were also more likely to return to the hospital over the next month -- leading to a potential extra $1.1 billion for health services, according to Yong-Fang Kuo and Dr. James S. Goodwin of the University of Texas Medical Branch in Galveston.
Their study was funded by the National Institute on Aging and National Cancer Institute and published in the Annals of Internal Medicine.
The researchers looked at a national sample of 58,000 Medicare patients who went to the hospital over a five-year period starting in 2001. All of them saw a primary care physician before they were admitted, but more than 30 percent ended up being treated by hospital-based physicians, known as hospitalists.
The number of hospitalists has been on the rise in recent decades, with some 30,000 in the U.S. now, says the Society of Hospital Medicine.
When a primary care doctor followed up, patients spent about half a day more at the hospital, costing Medicare $282 more on average than those cared for by hospitalists. But the spending trend was reversed in the month after hospital discharge, with patients who had been under hospitalist care generating the bigger expense, averaging an additional $332.
Most of the extra costs stemmed from re-admissions and patients being sent to nursing homes instead of home. But there's no clear explanation for the findings.
"Under pressure to shorten length of stay, hospitalists may be willing to discharge sicker patients, leading to increased re-admissions," Dr. Lena Chen and Dr. Sanjay Saint of Ann Arbor Veterans Affairs Medical Center wrote in an editorial, according to Reuters, which was first to report the study.
But they added that unmeasured differences could also play a big factor.
"Kuo and Goodwin's findings remind us that we need more studies that follow our patients wherever they go and help us practice the sort of coordinated care that is most likely to lead to high-quality outcomes," Chen and Sanjay wrote.