Holder Announces FBI Probe of Border Patrol After Shooting of Mexican Boy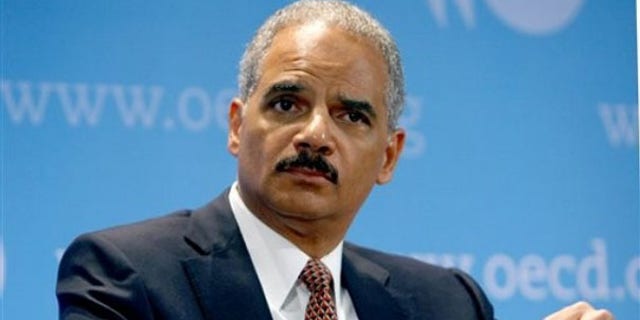 Attorney General Eric Holder on Thursday announced that the FBI is investigating whether excessive force was used by Border Patrol after an agent fatally shot a 15-year-old Mexican boy on the banks of the Rio Grande.
The attorney general expressed "sincere regrets about the loss of life" and said the relationship between the United States and Mexico remains "strong."
The attorney general confirmed the investigation following an outcry in Mexico over the shooting. Details of incident are fluid, but the Border Patrol claimed that its agents were at the time being "assaulted with rocks" while trying to round up illegal immigrants on the Texas side. Sergio Adrian Hernandez Huereka was shot and killed, his body recovered on the Mexican side. Sources told Fox News the victim was a known juvenile smuggler.
The incident, though, came after another immigrant was killed two weeks ago when a border officer shocked him with a stun gun.
Holder suggested Thursday that the probe would be wide-ranging.
"(The shooting) was extremely regrettable," he said, speaking at a press conference about a series of drug raids. "The matter is under investigation and we'll have to determine exactly what happened, who if anyone should be held responsible, what the circumstances were for this shooting. And all that is just a part of this ongoing investigation."
According to sources, Huereka was charged with alien smuggling in 2009. It would be a violation of the rules for a Border Patrol agent to cross into Mexico without permission, but a U.S. official told the Associated Press that video shows the agent in question stayed on the U.S. side.
Mexican officials and media slammed the U.S. following the shooting on Monday. The clash comes after Mexican President Felipe Calderon visited Washington to criticize Arizona for passing a strict new immigration law intended to root out illegal immigrants for deportation.
That law is under review by the Justice Department. Holder said Thursday that a "decision will be made relatively soon" on whether the department will take any action.
"There is a bond that exists between Mexico and the United States. We have shared interests," he said. "I think that is what we focus on."