Hearing for Controversial Court Nominee Postponed Amid Fight Over Health Care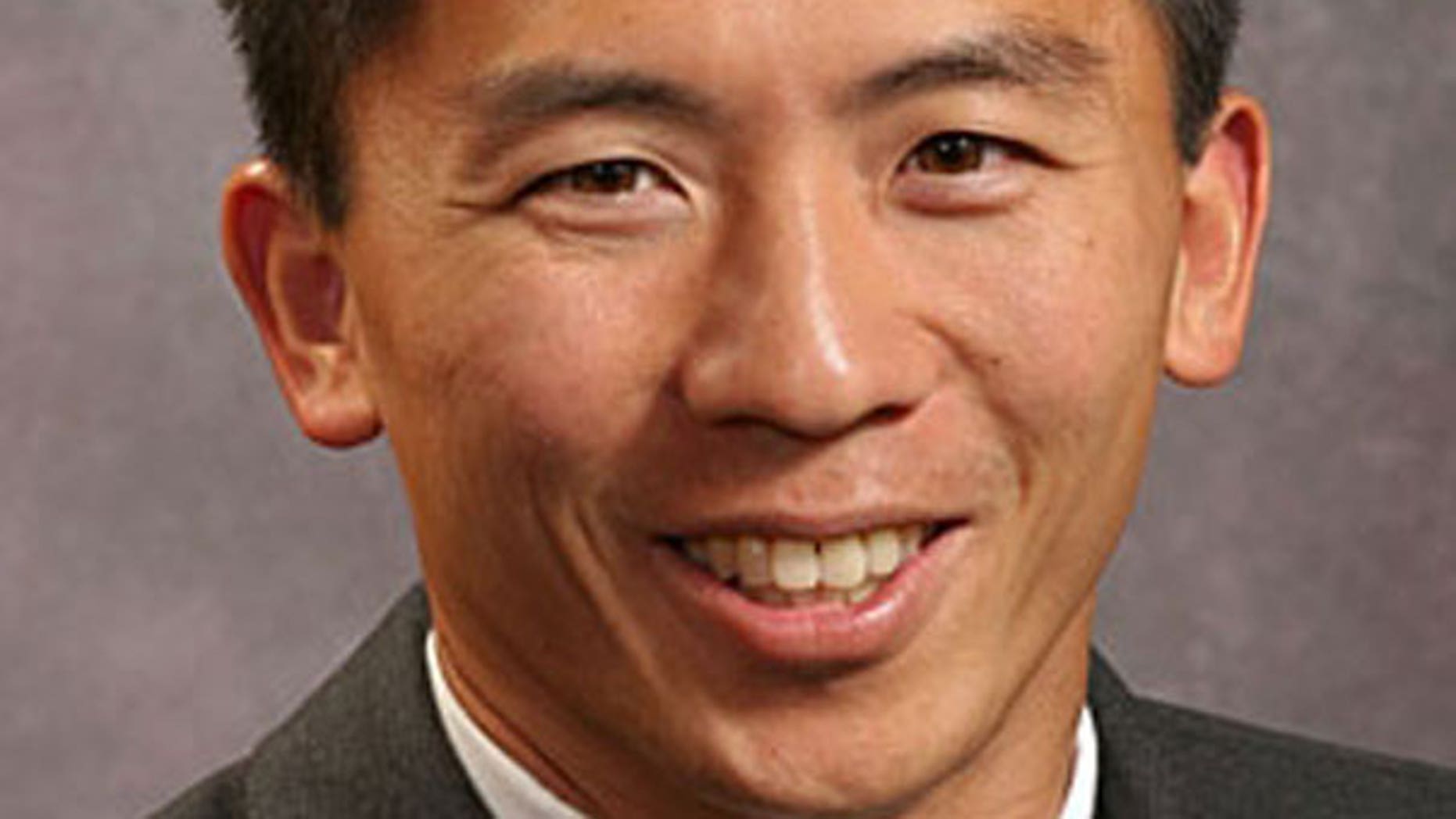 A hearing for a controversial appeals court nominee was postponed Wednesday, after Republicans used an obscure procedural rule to suspend several committee meetings.
Goodwin Liu, 39, a law professor at the University of California at Berkeley, was up for a spot on the Ninth Circuit Court of Appeals.
Republicans have been champing at the bit to grill Liu, who has described the Constitution as a living document, advocated for same-sex marriage and suggested health care is a right. The nomination is getting extra attention because conservatives are concerned that he could be on the fast track for the Supreme Court.
Sen. Patrick Leahy, D-Vt., chairman of the Senate Judiciary Committee, released a statement Wednesday decrying Republicans for refusing to grant the permission needed to go ahead with the afternoon hearing.
"Senate Republicans' tactics of obstruction and delay know no limit," he said. "Professor Liu is a widely respected constitutional law professor with sterling credentials."
The delay, though, had little to do with Liu's nomination, but was part of an effort by Republicans to force Democrats to vote on the "reconciliation" health care bill at the expense of all other Senate activities.
But Liu's opponents say he is too far outside the mainstream, in large part because of his philosophy toward the Constitution. In a book he co-authored in 2009 called "Keeping Faith with the Constitution," he argued that constitutional principles "must be open to adaptation and change."
He testified on Capitol Hill against the nomination of Supreme Court Justice Samuel Alito in 2006, and he opposed the nomination of Chief Justice John Roberts.
His writings about health care are likely to come up during Wednesday's hearing, given the signing Tuesday of the landmark health care reform bill.
Liu strongly implied in a 2008 article that "welfare rights" -- a category that includes health care -- were something the country should strive to establish.
"Judicial recognition of welfare rights must derive its legitimacy from our shared commitments," he wrote. "We cannot hope to change our law without first doing the hard work of changing our politics."
While Democrats have strived to expand access to health care and allow the government to share the burden of costs with businesses and individuals, Republicans have vigorously argued for minimal government involvement in the private health insurance and health care model.
Though Liu does not have judicial experience, he has a strong educational background and a unique personal story. The son of Taiwanese immigrants who didn't speak much English, he earned his undergraduate degree from Stanford University and attended Yale Law School. He also was a Rhodes Scholar at Oxford.
"He embodies the American dream," said Doug Kendall, president of the Constitutional Accountability Center.