Hawaiian tropic: Are Obamas privately eyeing Magnum, P.I. home?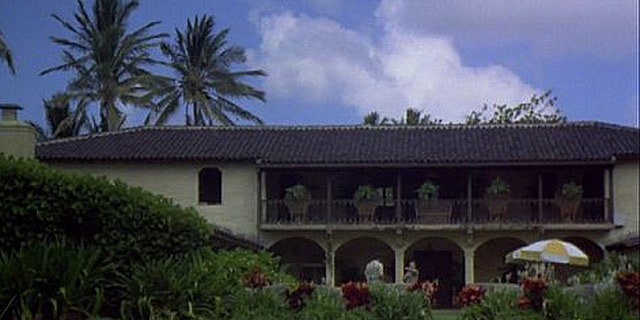 NEWYou can now listen to Fox News articles!
Magnum, P.I. is not on the case, but plenty of amateur sleuths are trying to figure out if the mysterious buyer of the Hawaiian mansion where the 1980s detective show was shot is none other than President Obama.
The 11,054-square-foot home on three acres of Honolulu beach front was sold Monday for $8.7 million in a tricky transaction that includes some tantalizing clues. The official buyer is listed as "Waimanalo Paradise," which turns out to be a Delaware corporation set up by a Chicago attorney and longtime Obama supporter. The deed and mortgage are signed by Judy Grimanis, an executive assistant at a a Chicago private equity firm run by another Obama pal, and a former employee of Penny Pritzker, the real estate millionaire Obama tapped to be Secretary of Commerce in 2013.
"It is hard to imagine a president living there."
No one is confirming that the home known as "Pahonu" will be the First Family's post-Pennsylvania Avenue address, but then no one would be expected to, either. The Obamas own a home in Chicago, but recent reports have said they may relocate to New York when his second term ends. Hawaii, however, where the president lived his teenage years, has been a recurring vacation spot for the Obamas since moving to Washington.
A spokesperson for the administration would only say they had no comment because the President is not a party to the transaction.
Pahonu is one of Oahu's most recognizable properties, even if it is a fixer-upper at this point.
"It is hard to imagine a president living there," Linda Ryan, who appeared on several episodes of the show, told FoxNews.com.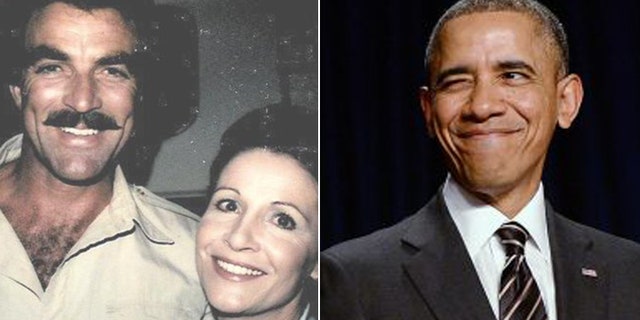 The home, with five bedrooms and 6 bathrooms, was originally designed in a European style by Louis Davis, and includes a tennis court, fireplace, 3-car garage, boathouse, bathhouse and maid's quarters. The home is located on Kalanianaole Highway, at the edge of a white sand beach with stunning turquoise waters fronted by a rare historic turtle pond that formed a protective salt pool. In the TV show that starred Tom Selleck, the property was portrayed as "Robin's Nest," an oceanfront estate owned by fictitious novelist Robin Masters.
"It's gone into disrepair since Magnum P.I. days. It's an 80-year-old house that has not been cared for for a while – an $8 million fixer upper," said Michael W. Perry, Hawaii's most well-known radio personality of KSSK's Perry & Price Show. "However, it is a great area, between Sea Life Park and Kailua, with the most spectacular views you can possibly get. If the place was good enough for Magnum and his friends, then it is definitely good enough for a President."
Waimanalo Paradise was formed Feb. 6 with the help of Chicago lawyer and Obama supporter Seth Madorsky, who specializes, according to his web site, in commercial real estate and counseling real estate investors, real estate investment funds and sponsors on capital investment and the formation of joint ventures to develop, own and operate commercial real estate.
Grimanis, now an executive assistant at The Vistria Group, signed the deed and $9.5 million mortgage, a larger amount than the sale price and one which could allow for repairs or security upgrades befitting a retired leader of the free world. Martin Nesbitt, founder of Vistria, served as national treasurer for Obama's two presidential campaigns and is a board member of the Barack Obama Foundation. One more possible clue is that the realtor who brokered the deal is Joel Cavasso, the same realtor who helped facilitate the rental of the so-called "Winter Whitehouse" in Kailua, where the President has stayed while on Oahu.
Scott Carvill, principal broker of Carvill Sotheby's' International Realty, who sold one of the $10 million homes that Obamas' friends rent while in Hawaii with the First Family, said the beachfront properties in the area are coveted.
"Waimanalo and windward Oahu have some of the best beaches in Hawaii sought by people all around the world," Carvill said.
The home was purchased from former Republican state representative and environmental activist, Eve Anderson, a well-known figure in the political and windward communities, who is the step-daughter of Cox Communications heiress Barbara Cox Anthony. Anderson's grandfather was the original owner of the property.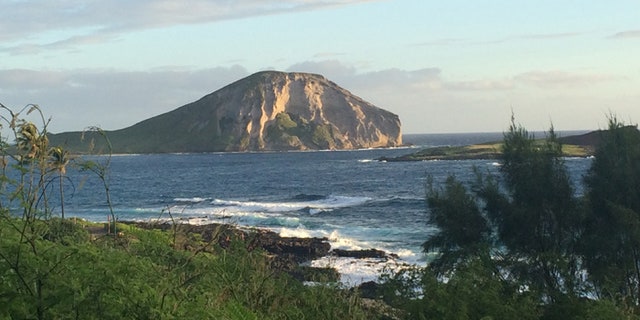 Ryan recalled shooting five episodes of the show, but said filming was done outside the house, and all interior scenes were shot in a studio. Still, she remembers the home fondly.
"It was a beautiful setting and an exquisite property," Ryan said.
There may be security concerns, however, should the President live at the home, because it sits on the heavily-trafficked Kalanianaole Highway and on a public beach and is easily accessed from either.The home is just five minutes from the popular Sea Life Park, Makapuu Beach and Makapuu Light House trail, popular tourist attractions.
The surrounding Waimanalo community, home to many native Hawaiians, is diverse in terms of income of its residents, with some of the state's most impoverished people living just behind some of the island's wealthiest.
While no official ties to the Obamas have been confirmed, because all people involved in the transaction reportedly signed confidentiality agreements, analysts speculate this could be a similar deal to one hatched on behalf of the Clintons, whose 11-room Dutch Colonial home in Chappaqua, N.Y., was purchased for $1.7 million in 1999 with the help of Clinton's chief fund-raiser, Terry McAuliffe, now the governor of Virginia.