Harvey Keitel backs Green Beret punished for confronting accused Afghan child rapist
NEWYou can now listen to Fox News articles!
A Capitol Hill push to reinstate a Green Beret discharged after confronting an Afghan boy's accused rapist has garnered high-profile celebrity support – from actor Harvey Keitel, just days before an expected decision on the case.
The star of such films as "Mean Streets" and "Reservoir Dogs" reached out to the office of Rep. Duncan Hunter, R-Calif., one of Sgt. 1st Class Charles Martland's most vocal advocates, to go on the record in support of the Green Beret.
A former Marine himself, Keitel said Martland and his team leader deserve a medal – not punishment – for their actions.
"[W]hen I was a young Marine I understood we were present in order to help others who did not have the wherewithal to protect themselves," Keitel wrote, in an email to Hunter chief of staff Joe Kasper. "Whomever owns the idea that decided to reprimand these two men instead of giving them a medal for their actions should be asked what the hell they would've done if it was their child in question …"
The email was shared with FoxNews.com. Kasper said he also spoke by phone with Keitel who affirmed his support.
After a recent delay in consideration of the case, a decision on Martland's fate is now expected by May 1.
Martland, an 11-year Special Forces veteran, was stationed in Afghanistan in 2011 when he and team leader Capt. Daniel Quinn confronted – and, according to accounts of the incident, body-slammed – a local police commander who allegedly had raped a 12-year-old boy.
Martland has said he and Quinn confronted the commander after confirming the allegations with village elders and others. He claims Quinn got a "first-hand confession" but the confrontation turned physical after the commander laughed it off.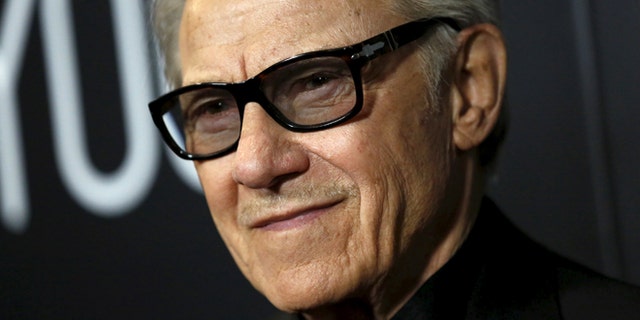 Because of their intervention, the Army had Quinn and Martland removed from the camp in Kunduz Province and eventually sent home from Afghanistan. Quinn has since left the Army, but Martland was ordered discharged, a decision he continues to fight. The incident is not officially the reason for the discharge, but was seen as contributing to his separation.
Martland has called the decision to discharge him "morally wrong." Broadly speaking, military leaders have defended the response to abuse allegations in Afghanistan and say soldiers weren't instructed to look the other way amid reports of other such incidents.
But the Army has deliberated over Martland's case for months.
In his email lending support to the Green Beret, Keitel, 76, said U.S. values are on the line.
"I am a citizen of the US, married, a father, actor and former Marine. American values are on the line here, and no person I know would not have taken the same actions SFC Martland and Capt. Daniel Quinn did to protect a child, period," he wrote. "That's an American value."