Graham, Paul split on U.S. drone strikes, impact of upcoming $85B spending cuts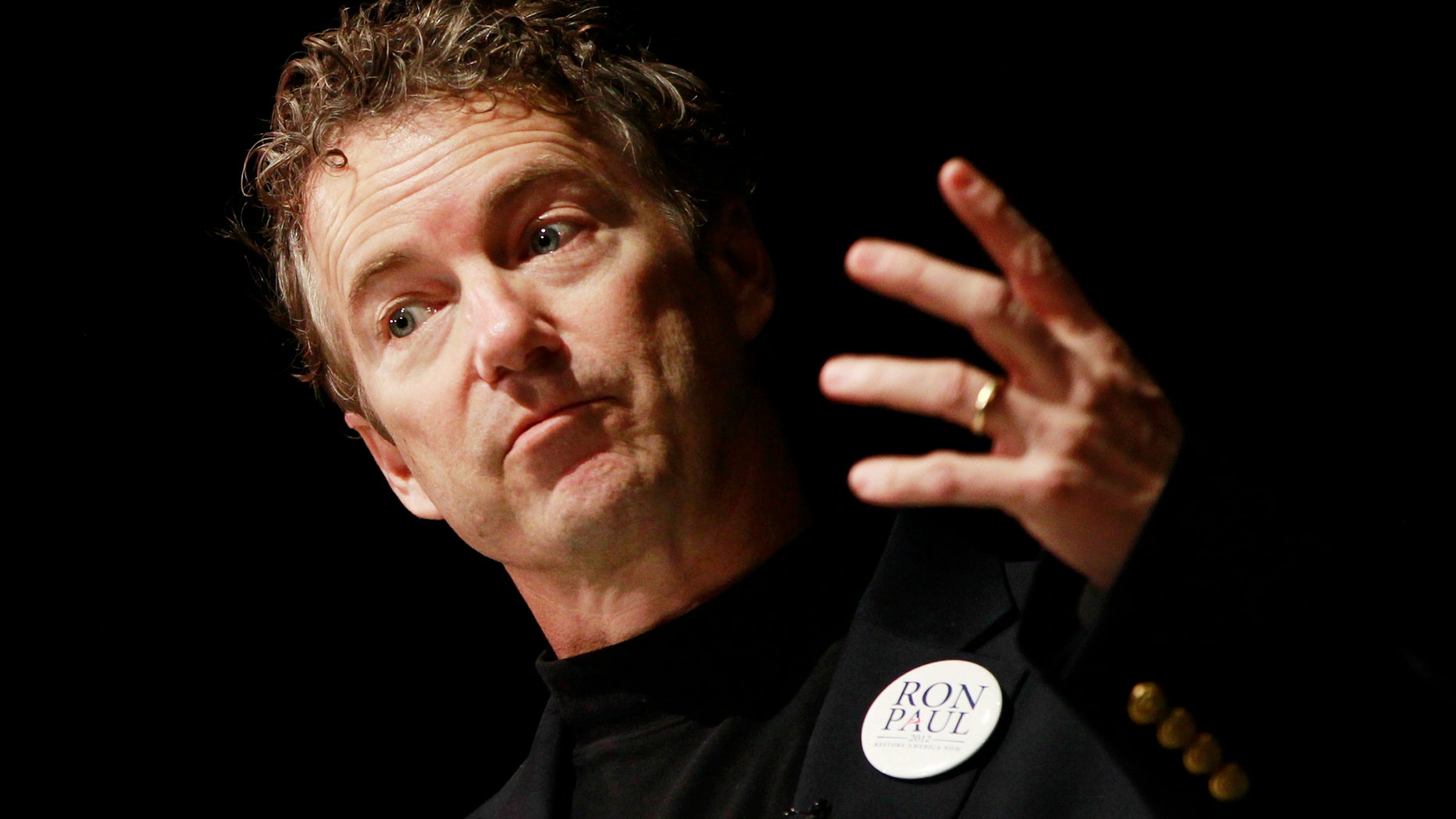 Top Senate Republicans disagreed Sunday over who should authorize drone strikes on Americans suspected of terrorism.
Sen. Rand Paul, R-Ky., affirmed his position that a federal court, not President Obama, should make the decision, while Sen. Lindsey Graham, R-S.C., told "Fox News Sunday" that having a court decide would be "the worst thing in the world."
The issue of using unmanned aircraft, known as drones, has been a controversial issue since Americans learned last year that Obama was secretly and personally ordering such strikes.
The issue returned to the forefront last week when the president agreed to give House and Senate intelligence committees access to a classified legal opinion on using drones to kill U.S. terror suspects on foreign soil.
Paul, also on "Fox News Sunday," attempted to clarify his position. He said he was "primarily" focused on Americans on U.S. soil but also concerned about Americans abroad.
He said Americans suspected of terrorism should have their day in court before a "hell fire" missile comes at them.
"If you have a grenade launcher on your shoulder and firing at Americans, by all means," Paul said.
Obama also said last week there has never been a drone strike on a U.S. citizen on American soil and that he will work with Congress on a way to be more open with the public about the U.S. drone program.
However, Paul said he was concerned about Obama saying only that he doesn't "intend" to use domestic drone strikes.
Questions about the drone-strike program were raised back in 2011 when a missile fatally struck U.S.-born Anwar al-Awlaki, whom U.S. intelligence officials said was a leader of Al Qaeda in Yemen. Al-Awlaki's teenage son, also a U.S. citizen, was killed in a separate drone strike in Yemen that year.
Paul and Graham also were split Sunday over the potential impact of upcoming federal cuts on the Defense Department.
Graham told Fox the $85 billion in spending cuts, known as sequester, set to kick in March 1 would be a major blow to the military.
"On (Obama's) watch we are going to unravel the greatest military in the world," he said.
Paul -- a less-government, Tea Party conservative -- said the reductions, about $1 trillion over the next 10 years, are not really cuts because the federal budget will increase by trillions over that period.
"The sequester is really a reduction in the rate of growth of spending, it is not a real cut in spending," he said. "Spending will still rise overall."