Gov. Chris Christie: No 'Bait and Switch' On In-State Tuition For Undocumented Students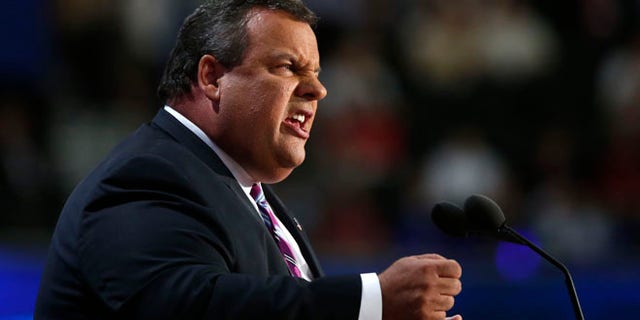 New Jersey Gov. Chris Christie says his refusal to support a bill that would allow undocumented students to attend public colleges at the same tuition rates as other state residents has nothing to do with the fundamental concept of the measure.
Christie, whom a major New Jersey daily newspaper accused of "flip flopping" on in-state tuition for undocumented immigrants – which he spoke in favor of during his campaign this year – said he has not changed his position on the issue making its way through the state Legislature.
He says what he opposes are certain provisions in the measure that he believes are unfair to other students and may make New Jersey a magnet for illegal immigration.
At a news conference on Monday, Christie voiced objection to provisions that would allow students in the United States illegally to have access to tuition aid grants. He also opposes allowing students from out of state to qualify for in-state tuition after graduating from a boarding school or private school in New Jersey.
Christie also wants to limit eligibility to students who were in the United States as of last year, as President Barack Obama has done in an executive order on in-state tuition.
"Those are the major concerns I have," Christie said. "Each one of these things makes us an outlier, even with states that permit in-state tuition for undocumented students. And, it will make us a magnet for folks to come here to get these additional benefits."
"If they sent me a clean tuition equality bill, I would sign it," he added.
Senate President Stephen Sweeney, a Democrat who has worked with Christie in the past, said the governor would get the bill "as is."
He said Christie did not express concerns about the bill until after it passed out of the Senate Budget Committee in June. The bill has not changed since then, said.
"He supported it when he was running for governor. Unfortunately now that he's running for president, he doesn't support it," Sweeney said. Christie is often mentioned as a possible contender for a presidential run in 2016.
"We didn't do a bait and switch," he added. "We didn't play games with it."
Christie was quoted in the Washington Post as saying he did not flip-flop.
"I didn't support any particular piece of legislation, and I still support tuition equality," Christie said, according to the Post. "Here's what I don't support: I don't support tuition aid grants in addition to in-state tuition rates; never said that I did, and don't as we stand here today."
Thus far, 16 states allow undocumented immigrants to attend college at in-state tuition rates, which tend to be at least half out-of-state rates. Only three of these states also allow these students to obtain financial aid, the Post said.
Christie thrilled the Hispanic community in October by announcing his support for in-state tuition legislation while courting minority voters for his re-election. But after winning a second term in a landslide last month, the Republican governor began expressing concerns about the bill the Senate had passed.
Christie won 51 percent of the Hispanic vote, which he highlighted after the election, saying he hoped Republicans in Washington were taking notice.
Minority voters support the tuition equity bill by wide margins, while conservative voters strongly oppose it. Support from Hispanics could greatly enhance Christie viability as a candidate should he seek the Republican presidential nomination in 2016. But, he also would need voters from conservatives in early primary states.
Christie first said he would not sign the Senate bill on a radio call-in program last week, then signaled hope that the Assembly would amend its bill during the lame-duck session to address his concerns.
Assembly sponsor Gordon Johnson said he was considering an amendment to add financial eligibility that would match the Senate bill, as well as another amendment to protect the value of tuition grants.
Students living in the United States illegally are entitled under federal law to the same K-12 education as legal residents. At least a dozen states also allow these students to pay the cheaper in-state rate for tuition at state colleges and universities.
The Associated Press contributed to this story.
Follow us on twitter.com/foxnewslatino
Like us at facebook.com/foxnewslatino