GOP Presidential Candidate Jon Huntsman Woos Latino Voters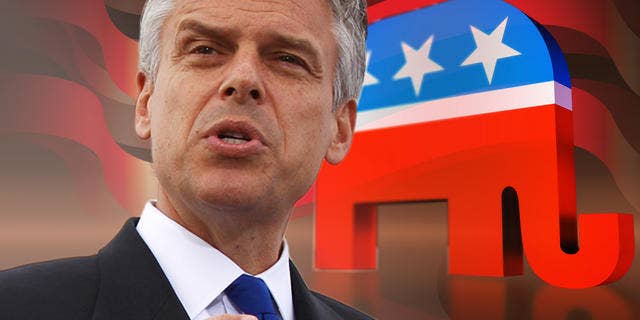 After a huge GOP media blitz aimed at Hispanic voters, one Republican presidential contender is officially going after the Latino vote in the 2012 race.
For one thing, former Utah Gov. Jon Huntsman has appointed Ana Navarro to the position of National Hispanic Chairperson of his campaign.
Navarro, born in Nicaragua, is a Miami native and was National Hispanic Chairperson of Arizona Sen. John McCain's 2008 presidential campaign.
And for another, the announcement about Navarro came on the same day that the trailing GOP candidate received an endorsement from Jeb Bush Jr., son of former Florida governor, Jeb Bush, and grandson and great grandson of former presidents George W. and George H.W. Bush.
"I'm a big guy on substance. I like a guy who really believe in what he says," said Jeb Bush Jr. during a news conference at Scotty's Landing, a waterfront restaurant in Miami.
Besides his endorsement, Bush Jr. is now Huntsman's National Co-Chair for Generation H. His official role is to gain the support of young professional organizations, and members of Generation H, who range in age from 20 to 30.
Huntsman's Hispanic outreach campaign includes visiting their communities and making sure they get his messages.
"Hispanics are crucial to winning Florida," Navarro told Fox News Latino after the news conference.
"Florida is going to determine the nominee," she said. "Hispanics are going to help determine who wins Florida."
Florida has always been a critical state in presidential elections, but in 2012 the state's booming Hispanic population is expected to play a lead role.
Latinos make up nearly 23 percent of Florida's population, according to the U.S. Census, and 1.6 million of them are eligible to vote. Florida is third in Hispanic voters, coming behind California and Texas.
"He understands the issues and he also wants to learn more about the community," Navarro said. "He's going to be very receptive to the Hispanic community."
Huntsman supports sanctions against Cuba. And, in a move that has alienated some of the more conservative members of the GOP, he has very emphatically supported in-state tuition for undocumented students as long as they meet a strict set of criteria.
His stance on other issues crucial to Hispanics, though, are not yet clear.
Huntsman is former U.S. Ambassador to China, and served as governor of Utah from 2005 to 2009.
As governor, Huntsman is credited with reviving the state's economy with the largest tax cut in Utah history and raising the state's budget from $16 billion to $22 billion.
In May of this year, Huntsman announced his presidential candidacy and opened his headquarters in Florida.
But his campaign has been plagued by problems, include a recent staff shakeup. Just Tuesday, in a Fox News poll, Huntsman garnered just 2 percent of the vote, basically at the bottom of the political barrel.
But Huntsman says he is optimistic.
Besides targeting Hispanics, he is focusing his attention on young people.
A Gallup poll in July showed support among Hispanics for President Obama has slipped more than 20 points since his election.
"Those are two voting blocs the president won in 2008 and we're going to win them in 2012," said Huntsman.
Huntsman is one of eight presidential candidates vying for the GOP nomination.
Back in July, the Republican National Committee fired off a Hispanic media campaign, aimed at Latinos in states such as Florida, New Mexico, Nevada and Colorado. The ads blame Obama's handling of the economy for higher than the national average Latino unemployment of 11.6 percent.
Huntsman could also be banking on the Bush name.
In 2004, George W. Bush won 44 percent of the Hispanic vote. With the appointment of Jeb Bush Jr., Fox News Latino asked if that means more Bush family involvement in the future?
"Well we'll let the future play out as it will," Huntsman said. "I'm not going to make any predictions about the future, only to say that we're corralling an A-plus team, and to have Jeb Jr., who is going to run our outreach to the young professional community, which by and large went with President Obama in 2008, we're going to get them in 2012."
Bush Jr. wouldn't spill any secrets about his family's future support for his new boss.
"I think they'll probably stay out of it," he concluded, "but I think they will be involved supporting the Republican party."
Ivonne Amor is based in Miami, Florida.
She can be reached at ivonne.amor@foxnews.com or follow her on twitter @ivonneamor1
Follow us on twitter.com/foxnewslatino
Like us at facebook.com/foxnewslatin