GOP candidates take aim at Trump's Muslim ban plan in undercard debate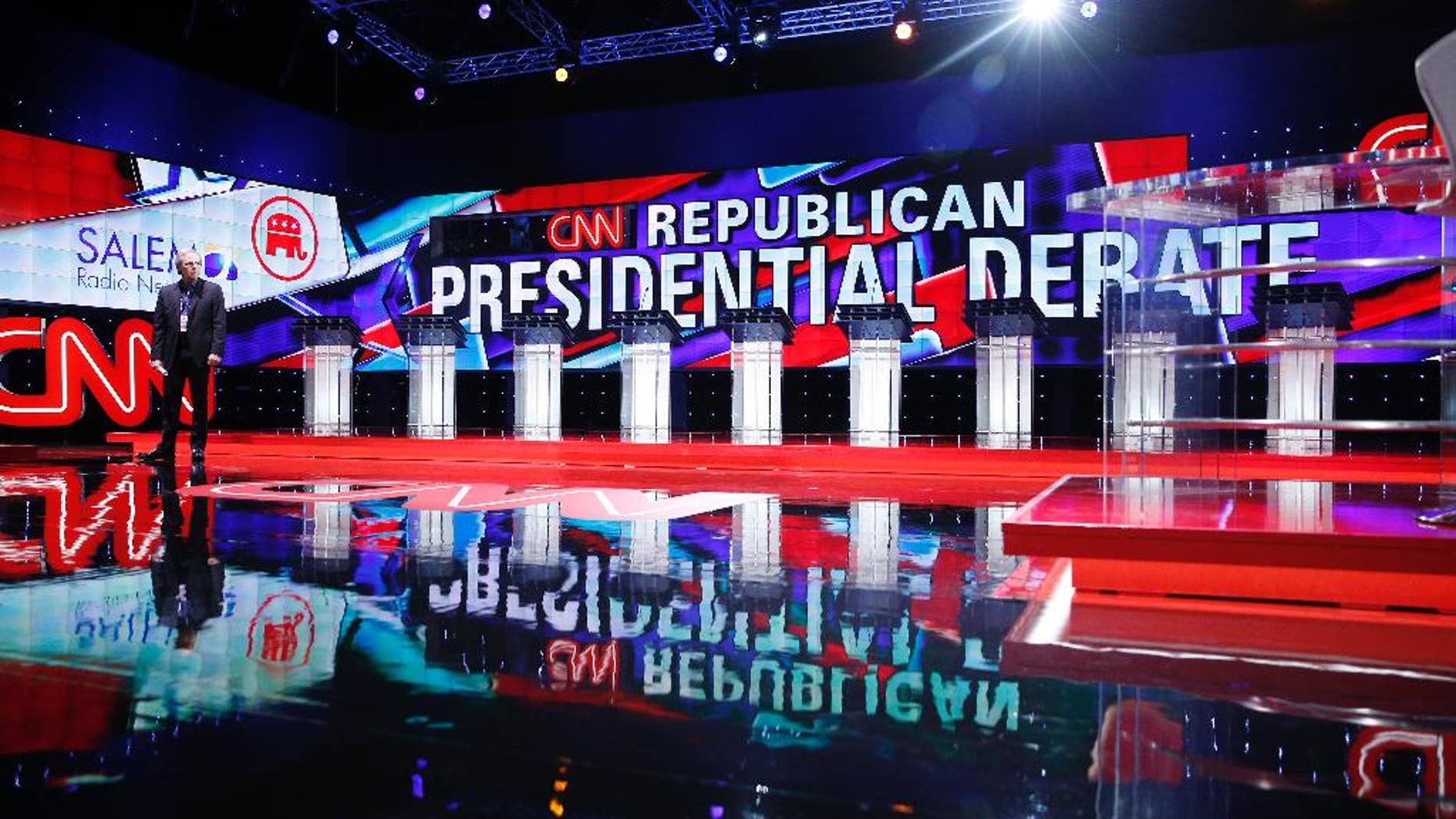 South Carolina Sen. Lindsey Graham strongly criticized Donald
Trump's controversial plan to ban Muslims from entering the United States, saying that declaring war on an entire religion plays into the hands of Islamic State terrorists.
"Donald Trump has done the one single thing you cannot do: declare war on Islam itself," Graham said. "(ISIS) would be dancing in the streets, they just don't believe in dancing."
Last month's terrorist attacks in Paris as well as the shootings in San Bernardino reignited the debate over ISIS sympathizers hidingout in the U.S. and the threat they pose to the homeland.
The four lower-polling GOP candidates –Graham, former Arkansas Gov. Mike Huckabee, former Pennsylvania Sen. Rick Santorum and former New York Gov. George Pataki – focused on their conservative visions for the country and collectively took aim at combating ISIS.
The debate, held in Las Vegas, is the fifth of the primary season, and offered candidates an opportunity to gain last-minute traction in a crowded Republican field. The outcome of Tuesday's debate will help shape the contest heading into the Iowa caucuses.
But some analysts say it might be too little, too late for the undercard candidates.
"Likely the only person who can still perhaps play an important role is Senator Lindsey Graham who is not only the senator from what will be a critical early state (South Carolina) and he could attempt to play the role of 'kingmaker' come February, but is also one of the sharpest foreign policy critics President Barack Obama has, and as such, he could 'out-Trump' both Trump and (Texas Sen.) Ted Cruz," Lara Brown, program director of the Political Management Program in the Graduate School of Political Management at The George Washington University, told FoxNews.com before the debate.
The weeks leading up to Tuesday's debate have been challenging
for candidates.
Last week, Huckabee's longtime communication director Alice Stewart, called it quits. Huckabee maintains Stewart's departure shouldn't be seen as a sign that his 2016 bid for the White House is struggling. However, in the latest Fox News poll in Iowa – a state his campaign acknowledges they initially expected to do well in – the presidential contender only garnered 1 percent.
Team Huckabee took another hit when Bob Vandr Plaats, head of the influential Iowa conservative group The Family Leader and Huckabee's friend, endorsed rival Texas Sen. Ted Cruz.
Things also didn't shake out well for Pataki.
On Tuesday, Florida's Secretary of State announced the candidates who would appear on the state's March 15 primary ballot. Notably absent? Pataki.
Florida's primary falls on the same day as other big delegate states like Ohio, Illinois and Missouri.