Gingrich: Supporters want him to stay in GOP race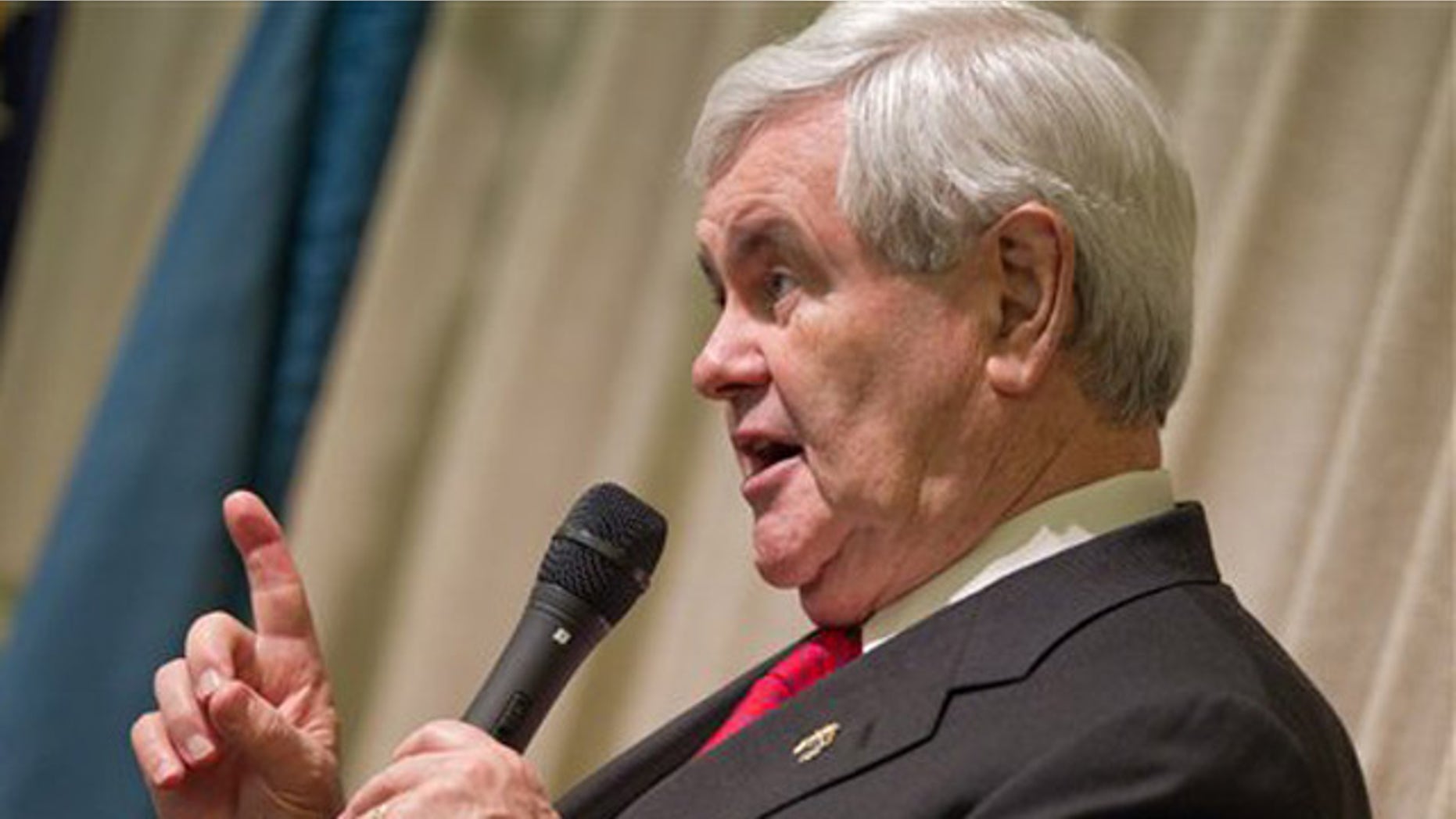 NEWARK, Del. – Newt Gingrich said Wednesday that it's still possible for him to win the GOP presidential nomination.
"It's not over and he has not won it yet," Gingrich said, speaking of former Massachusetts Gov. Mitt Romney, who moved closer to claiming the nomination a day earlier after his chief rival, Rick Santorum, dropped out of the race.
"It's very clear that Romney does not, today, have the majority of the delegates," Gingrich said.
Gingrich is correct that Romney does not yet have the 1,144 delegates it takes to win the nomination at the Republican National Convention, but Romney is well on his way with more than half the total.
Gingrich, meanwhile, significantly trails Romney and would need to win 94 percent of the remaining delegates to win the nomination before the August convention, according to an Associated Press analysis of the delegate count. That's an impossible task because most state use proportional systems to award delegates.
The former House speaker has not won delegates since March 13. But he said Wednesday that he will do better in upcoming contests now that Santorum is no longer running.
Gingrich vowed to campaign until the convention in Tampa, Fla., saying he wants to help the GOP reflect a "21st century conservatism."
At a campaign event scheduled between Jazzercize and bingo at a Newark, Del., senior center, Gingrich said he was taking voters' encouragement and donations as a sign of continued support for his campaign.
He said about 3,500 people had contributed money through his website since Tuesday afternoon. He did not say how much was raised.