Gingrich compares Romney to Reagan in GOP convention speech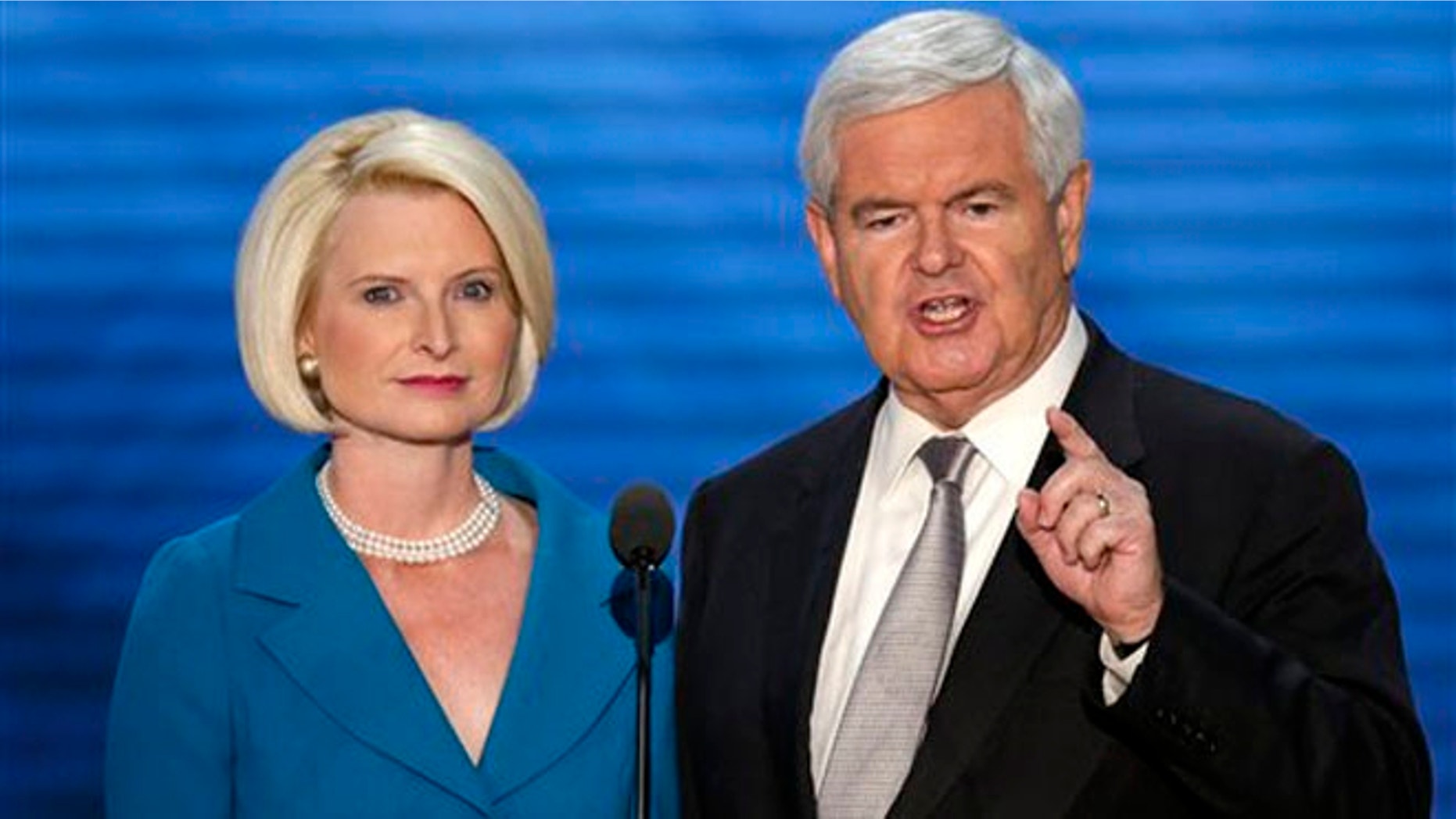 TAMPA, Fla. – Newt Gingrich sought to draw parallels between GOP nominee Mitt Romney and Ronald Reagan on Thursday, while also comparing President Obama to Jimmy Carter.
Obama and Carter each "took our nation down a path that in four years weakened America's confidence in itself," the former House speaker said, in a convention speech hours before Romney was set to accept the presidential nomination.
Gingrich ran against Romney in the contentious GOP primary race, but he told Republicans gathered in Tampa, Fla., that Romney's policies – particularly on energy and the economy – will advance the principles and vision held by Reagan.
Obama and Carter "crippled American energy production when there were better ways to develop and use our abundant energy resources," Gingrich said. "The Romney plan for North American energy independence is exactly the kind of bold, visionary leadership Reagan believed in, and it's what we need now."
Gingrich, who was joined on stage by his wife Callista, also said Romney's plan for the economy has "deep roots" in Reagan's approach.
"Governor Romney will return America to work, and to the principles that are at the core of President Reagan's legacy," Callista Gingrich said.
The Gingrichs' remarks followed a video tribute to Reagan – a hero within the GOP establishment -- that was broadcast on a massive screen inside the Tampa Bay Times Forum.