Geraldo Rivera: Rubio Would Be Asset To Romney Ticket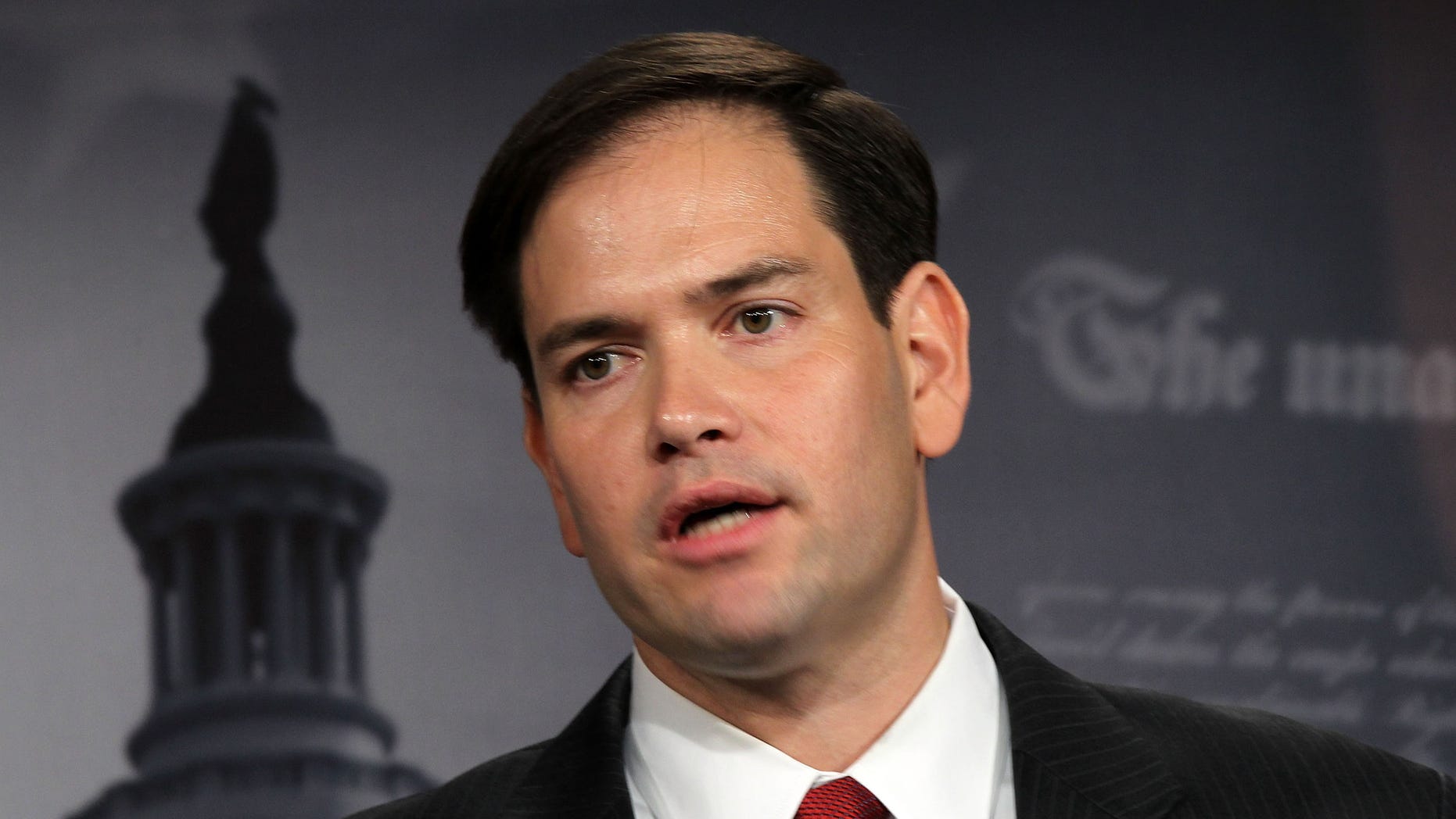 "I'm concerned if Romney puts a Hispanic on the ticket, especially if it's Marco Rubio," said former New Mexico governor, cabinet secretary, diplomat and one-time presidential candidate Bill Richardson Thursday afternoon. CNN's Wolf  Blitzer had just asked the veteran political operator if there was any way Republicans could stop the expected landslide Latino vote for President Obama. After downplaying the impact of other Latino potential vice-presidential candidates like Susana Martínez, who replaced Richardson as New Mexico's governor, he added for emphasis, "…but I worry about Marco Rubio."
For several reasons, I've changed my mind about the Florida freshman senator's potential to alter the political math this November, and now agree with Governor Richardson that Rubio could be a measureable asset to a Romney ticket.
First, let me remind you why I have so far dismissed Rubio's chances.
1-   He is Cuban American, and aside from shared language, they are often as removed from the mostly Mexican Americans who make up the majority of the nation's Latino voters as say, the Irish.  The reasons are history, genetics, economics and geography. Generally speaking, Cuban refugees don't suffer the same draconian treatment as other Latino immigrants who arrive without documentation; Cubans tend to focus on exile, Castro and Caribbean communism, rather than continental trans-border life, and, they are more middle class strivers than struggling working class.
2-   Rubio is not only a Republican, he is a Tea Party conservative who has defied attempts to be drawn into the immigration debate, except as hard core defender of harsh enforcement and border security enhancement.
3-   He is opposed to the Dream Act, the compassionate legislation that, if passed, would extend a compassionate hand to the innocent children of the undocumented, and allows them access to state universities and the military.
I'll circle back to those problem areas, but here are the reasons I've changed my mind about his potential to impact on the presidential race as Mitt Romney's vice presidential nominee.
1- Marco Rubio was the real winner of the Florida Republican primary.  By not endorsing a candidate he kept all camps on his side. Projecting competence, not to mention charisma Mitt Romney would die for, the young senator also elegantly managed the role of gracious host.
2- He is popular enough to swing the key state of Florida back to the Republicans, who lost it badly to Obama in 2008 after George W. Bush won it by a hanging chad in 2000, and more legitimately in 2004. Rubio beat Charlie Crist for the open senate seat because he got 40% of the non-Cuban Latino vote in 2010. That means lots of Puerto Ricans, who are mostly Democrats voted for him.
3- Without rushing to change his opposition to illegal immigrants, he finally made a plea for compassion and reasonable discourse instead of rabid Romney-style posturing on the issue.
"We must admit that there are those among us that have used rhetoric that is harsh and intolerable and inexcusable," Rubio told a rapt audience at the Hispanic Leadership Network conference in Miami.  He didn't mention Romney or Santorum because he didn't have to, everyone knew who he meant. Then he showed remarkable maturity when he confessed his own failure to quell the harsh rhetoric, saying, "…and we must admit, myself included, that sometimes we've been too slow to condemn that language for what it is," (i.e. hate speech).
Hopefully, this articulate, intelligent, respectable, responsible Latino man will help guide this nation toward a solution of this intractable problem, while convincing his GOP colleagues to stop exploiting it. But my bottom line reason for changing my mind about Marco: my late father Cruz Rivera would have been proud of him.
Geraldo Rivera is Senior Columnist for Fox News Latino. 
Follow us on twitter.com/foxnewslatino
Like us at facebook.com/foxnewslatino