Former Portman intern fatally shot in Washington, second ex-intern killed in city this summer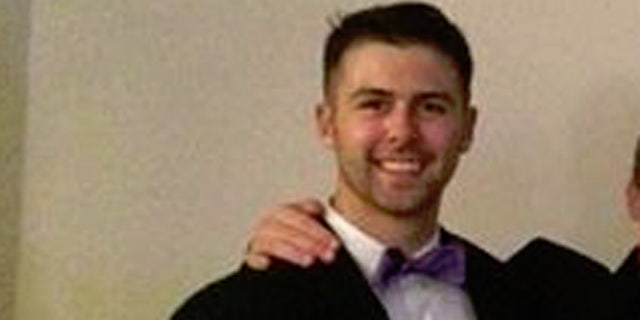 NEWYou can now listen to Fox News articles!
A former intern for Ohio Sen. Rob Portman was killed Saturday afternoon in an apparent drive-by shooting, making him the second former Capitol Hill intern to become a homicide victim in the city this summer.
The victim in this weekend's shooting has been identified as 23-year-old Matthew Castrol Shlonsky.
Shlonsky was a Washington intern for Portman, a Republican, for five months in 2013, working on international trade issues.
"This is a terrible tragedy," Portman told FoxNews.com in a statement Sunday. "Matt was a talented young man with a bright future who was taken from us too soon. He was an outstanding intern for me in Washington. (My wife) Jane and my thoughts and prayers are with his family and friends and the Cleveland community during this difficult time."
The shooting occurred at about 5 p.m. near the Shaw-Howard University Metro station, in the city's Northwest quadrant, according to the Metropolitan Police Department.
Shlonsky was likely not the intended target, according to news reports. He was a graduate of American University, in Washington, D.C.
Homicide detectives are reportedly looking for a burgundy Chrysler 300 with a Maryland registration that was seen fleeing the scene. Six or seven shots were reportedly fired in the incident.
On July 4, Kevin Joseph Sutherland, another former Hill intern and American University graduate, was stabbed to death by an attacker allegedly trying to take his smartphone.
The 24-year-old Sutherland was aboard a packed subway train approaching the NoMa-Gallaudet U station in the city's Northeast quadrant.
Sutherland was a Capitol Hill intern for Rep. Jim Himes, D-Conn., before going to work for the political strategy firm New Blue Interactive.
Police have charged city resident Jasper Spires, 18, with first-degree murder in connection with Sutherland's death.