Former New York Gov. Mario Cuomo hospitalized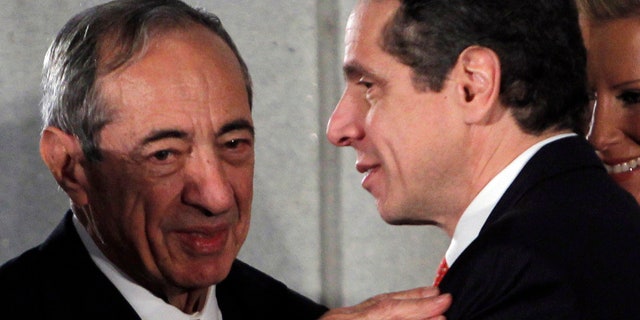 Former New York Governor Mario Cuomo spent Thanksgiving in a Manhattan hospital undergoing treatment for a heart condition, state officials confirmed Saturday.
Cuomo, the father of New York's current governor, Andrew Cuomo, served three terms in the state's highest office between 1983 and 1994. His hospitalization was first reported by the New York Daily News.
The paper said Cuomo was last seen in public at his son's Election Night party on Nov. 4. The New York Post reported that he was rushed to the hospital for a "heart procedure" the following day. Gov. Andrew Cuomo also spent Thanksgiving Day at the hospital with his father.
A gubernatorial spokeswoman says the 82-year-old elder Cuomo is in good spirts and is thankful for the best wishes and support he's received. Details of his condition were not immediately available, with the spokeswoman says more updates would be provided "as appropriate."
The New York City native had been seen as a leading contender for the Democratic presidential nominations in 1988 and 1992, but chose both times not to seek the office. Cuomo was defeated in his attempt to win a fourth term by Republican George Pataki and retired from politics.
The Associated Press contributed to this report.
Click for more from the Daily News.