Former Maryland Gov. Ehrlich Plans Rematch Against O'Malley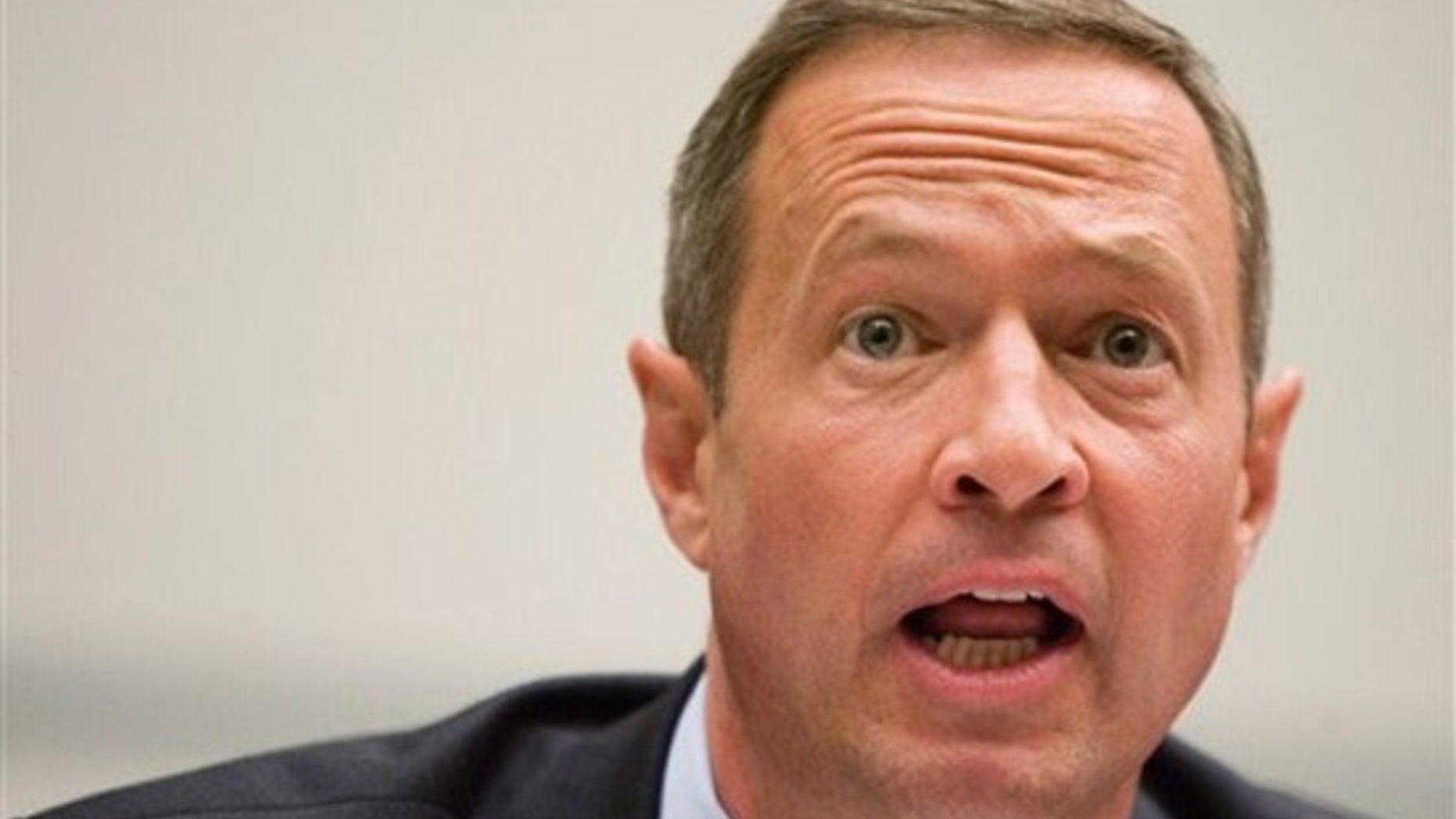 Former Maryland Gov. Bob Ehrlich is laying the foundation for a rematch against Democratic Gov. Martin O'Malley and is likely to announce his candidacy as early as March 25, also known as Maryland Day, numerous Republican sources told Fox News
Ehrlich began phoning potential donors two weeks ago and, according to two GOP sources, informed them he was gearing up for a governor's run and set a goal of raising $1 million by the end of March.
According to one source, Ehrlich's campaign-finance-chairman-in-waiting, Richard Hug, notified donors and potential supporters this week that Ehrlich's fund-raising was already ahead of schedule and it was likely Ehrlich would move up his originally planned announcement date of March 31. Hug was Ehrlich's campaign finance chairman in 2002 and 2006.
"I think he's running," Hug told the Washington Post in October 2009 about a potential Ehrlich candidacy. "He just doesn't know it yet."
Ehrlich will meet over lunch next week in Washington with a wide array of D.C.-based GOP strategists and communications operatives to discuss his gubernatorial plans. Ehrlich has asked Maryland GOP operative Amy Shuster to solicit resumes for a campaign staff and that at least one mid-level staff position as already been filled, sources close to the situation told Fox News.
A February 23 Rasmussen Reports poll showed O'Malley leading Ehrlich 49 percent to 43 percent. The same survey showed O'Malley had a 53 percent approval rating while President Obama's carried an approval rating of 59 percent.
O'Malley defeated Ehrlich in 2006 with 52.7 percent of the vote to Ehrlich's 46.2 percent in a mid-term election cycle defined by lackluster GOP turnout and a tide of enthusiasm for Democrats. That dynamic was visible nationwide and helped sweep Republicans out of power in Congress.
In 2002, Ehrlich became Maryland's 60th governor when he defeated Democratic Lt. Gov. Kathleen Kennedy Townsend 52 percent to 48 percent. Ehrlich became Maryland's first GOP governor since Spiro Agnew in 1966. Ehrlich's Lieutenant Gov., Michael Steele, ran unsuccessfully for the U.S. Senate in 2006 and is now chairman of the Republican National Commitee.
Ehlrich's campaigns in 2002 and 2006 exemplified the shift in fortunes for the GOP. In 2002, he won with 879,592 votes to Townsend's 813,422. Ehrlich's triumph owed much to voter dissatisfaction with Democratic Gov. Parris Glendening's two-terms and his decision in January 2002 to divorce his wife and marry his deputy chief of staff.
By 2006, the GOP brand had faded considerably in Maryland and O'Malley's campaign consistently tied Ehrlich to then-President George W. Bush. Ehrlich remained generally popular in Maryland, O'Malley capitalized on a surge in Democratic enthusiasm.
O'Malley won with 942,279 votes, a 16 percent increase over Townsend's 2002 showing.
Ehrlich lost with 825,464 votes, a 6 percent decline from his victorious 2002 campaign.