Fans Mob Billy Graham Library for Bush Book-Signing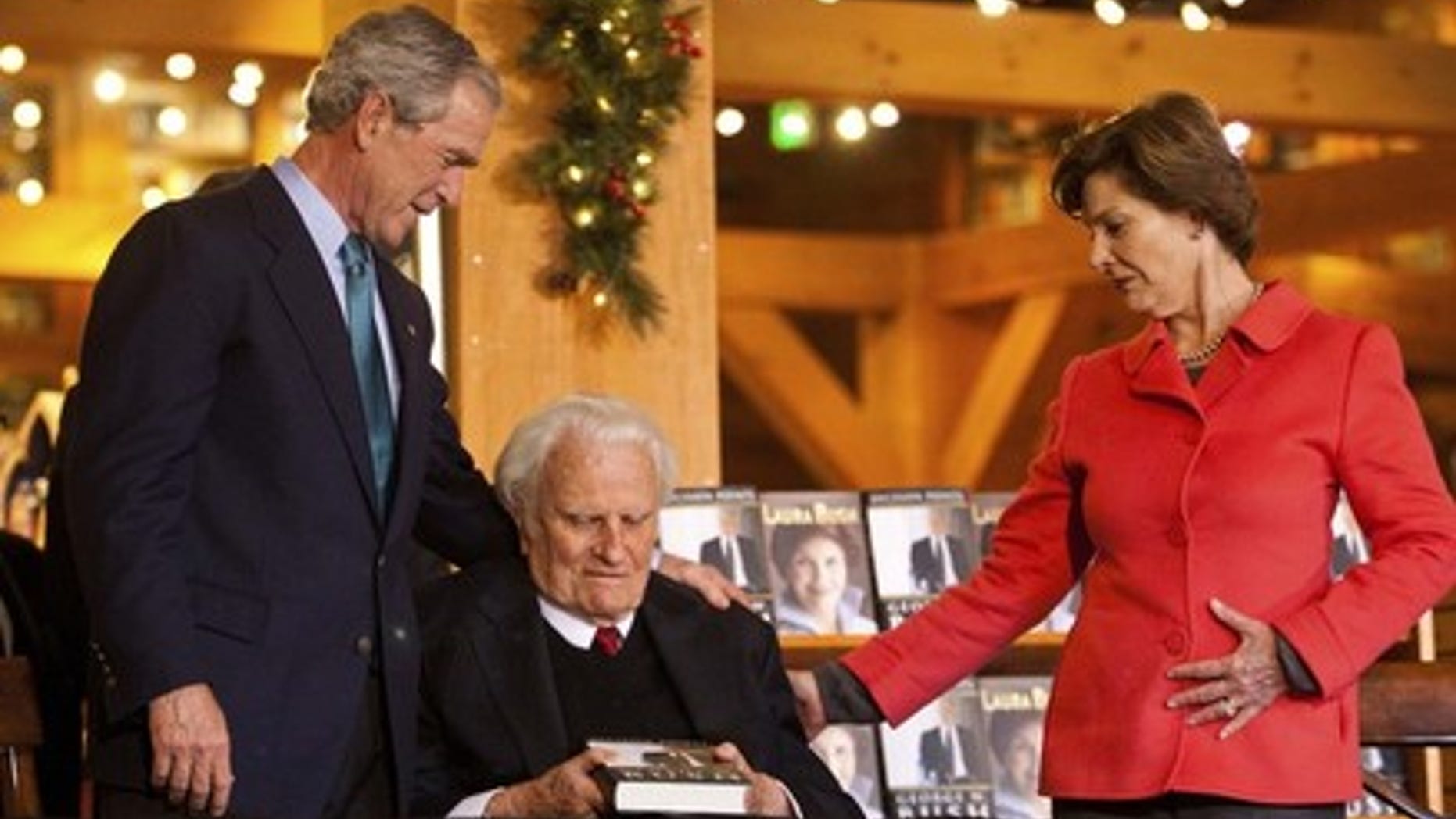 George W. Bush's book is atop the bestseller list, which could help explain the presence of hundreds of people who waited in line Monday at the Billy Graham Library in Charlotte, N.C., to have a book signed by the former president and former first lady Laura Bush.
The event sold out in a matter of hours Saturday. Library officials would not say how many people obtained the wristbands necessary for admission.
According to USA Today, in the week ending Dec. 12, Bush's book, "Decision Points," which was released a week after the midterm election reached No. 1 on the nonfiction chart. Bush has sold more than 1.75 million copies of his memoir, the newspaper reported. The tome is also on top of the hardcover nonfiction category of the New York Times this week.
Laura Bush was signing copies of her book, "Spoken From the Heart," released in the Spring. It reached No. 2 on USA Today's bestseller list, and spent 10 weeks in the top 150.
Billy Graham and his son, Franklin, had lunch with the former president and first lady Monday before the book signing. The evangelist hugged the former president before leaving them in the library book store for the signings.
Franklin Graham says his 92-year-old father is as sharp as he's been in the past five years.
The Associated Press contributed to this report.