Election 2012: Long Waits in South Florida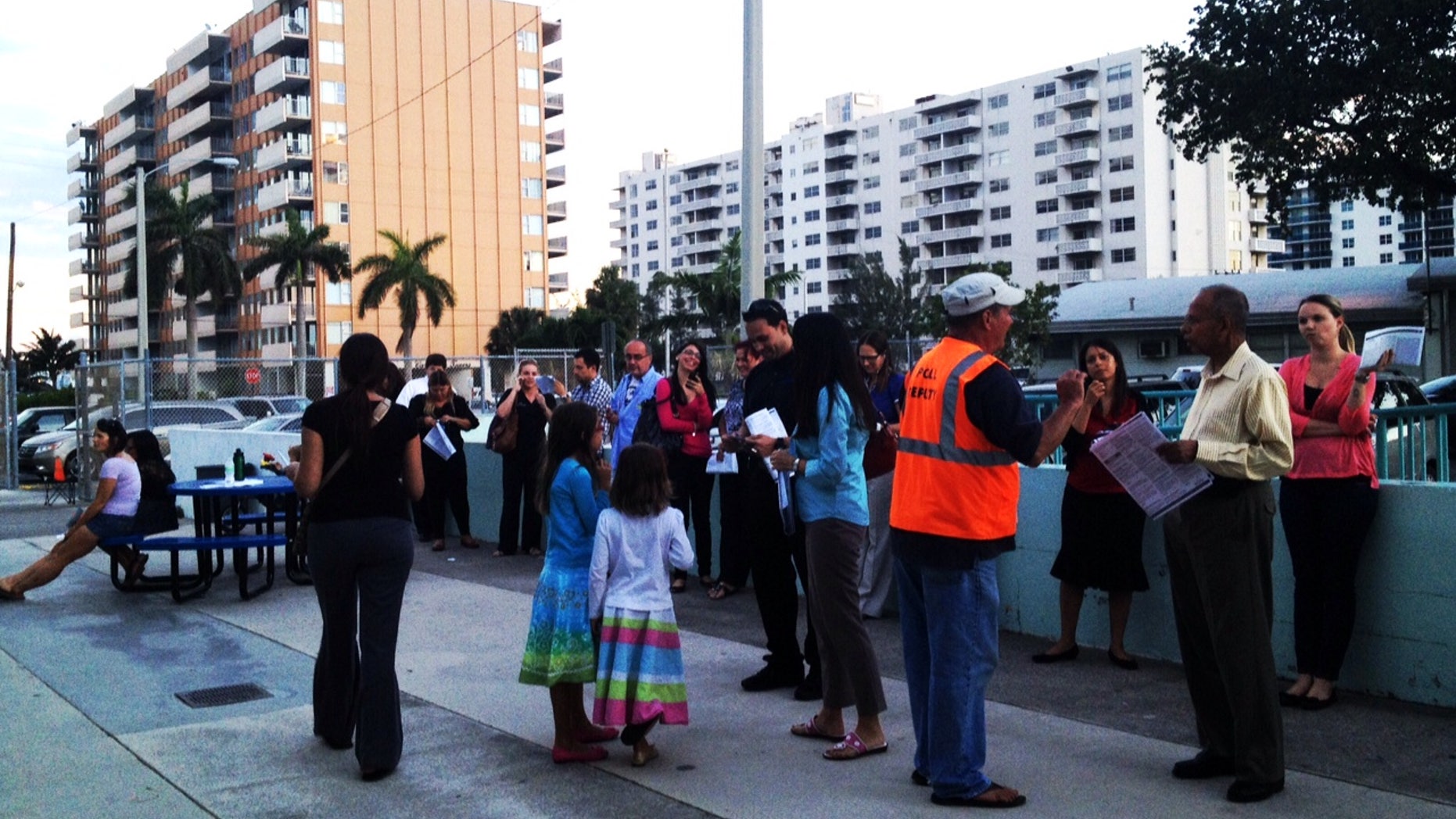 After absentee and early voting, South Florida voters wait in line for hours to voice their choice.
Voters in Miami-Dade County have waited in long lines to vote Tuesday. In Country Walk, some voters were complaining that the process made the wait longer. "The problem in there is that you get there, and they break it up in three lines way before, and then they merge it into two people that are checking names," said Alex Carmenate. "So two of the lines merge. I had to break up what was almost a fist fight."
Some people have waited in the lines for almost five hours but are making the best of it. "It's not bad, I mean, I love the fact that I can go vote, and it's a nice area," said Summer Lee. "The weather is nice, and you have a nice lake to look at, and everyone around is nice and helpful."
Long lines started forming before the 7 a.m. opening time at some precincts. From Hialeah to North Miami, voting was a top priority for many. "It's worth it. It's important, and you got to do what you got to do," said a voter.
In Broward County, thousands of people waited in line to cast their vote.
At St. Bernard's Church in Sunrise, ballots were given to people, but on some ballots, the information was wrong. Many voters were forced to leave because they couldn't vote.
Reports of some broken scanner machines have left some polling places with no way to scan ballots.
At the Marriott in Parkland, a voter said that workers would scan her ballot, but she feels she never voted. "The problem was that the mechanical part of it was not working, so I hand wrote my ballot, and then inside of scanning it. I was told to put it into the slot," said Marcy Hollinger. "What concerns me is how are they gonna know which ballot were scanned in that slot and which ones they have to count later?"
One of several precinct in Broward ran out of ballots. "When we came to vote out at three there was bit of line, we thought that was just because it was a popular election," said a voter. "We were informed two hours ago they knew they were running out of ballots, and they had called for more ballots, they were out of ballots by 3 this afternoon."
Election officials said this election will be a record-breaking one. "A lot of people have been voting in Broward County bases on what I'm able to see. The lines are long. I'm just feeling that we are going to have a record-breaking turn up," said Broward county supervisor of elections Dr Brenda Snipes.
Follow us on twitter.com/foxnewslatino
Like us at facebook.com/foxnewslatino