Economist Warns 'Tough' Year Ahead Without Deficit Deal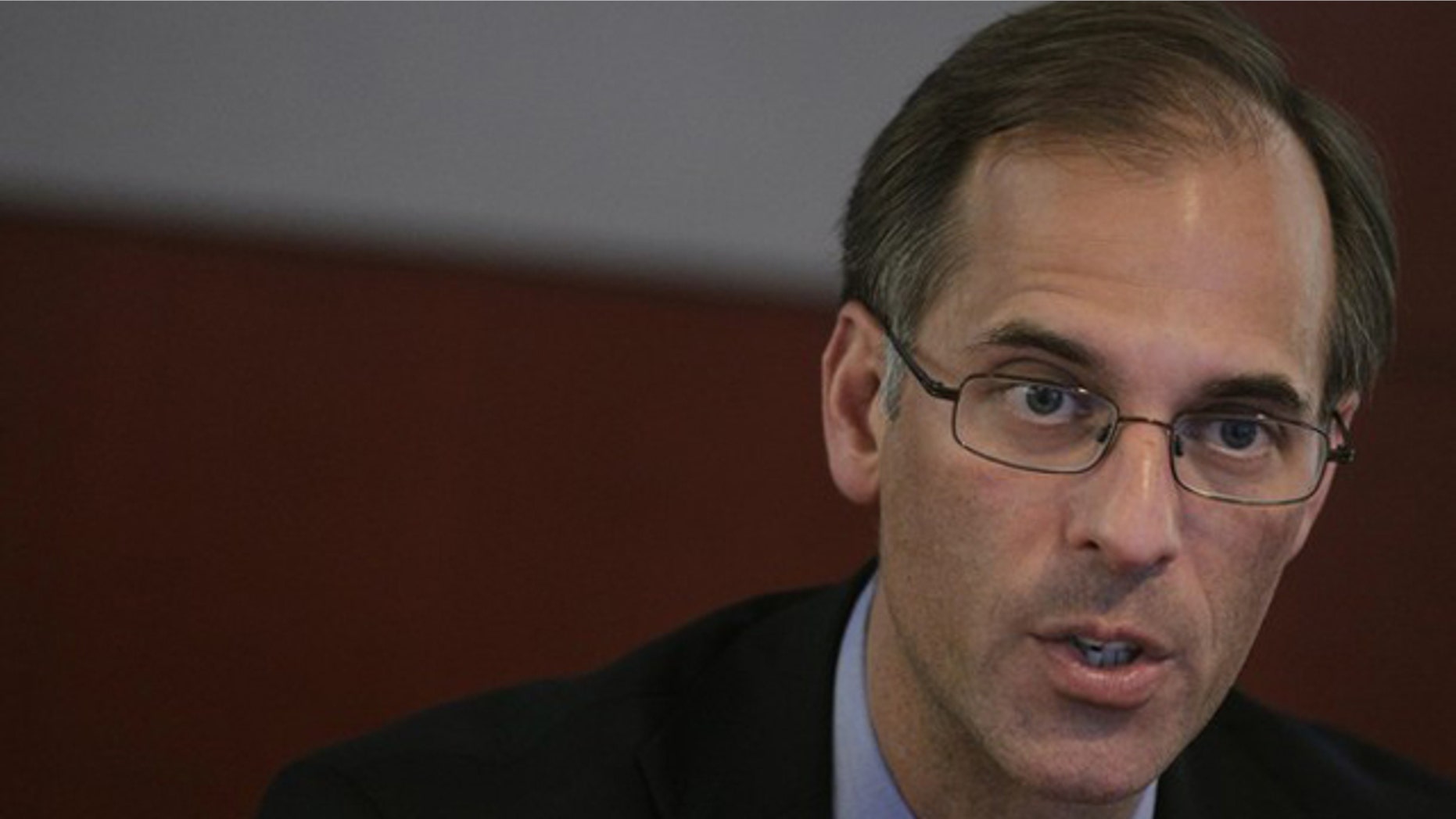 A top economist warned Sunday that failure by the deficit committee to reach a deal tees up a year of potential turmoil that could rattle the financial markets and the economy.
Moody's chief economist Mark Zandi told "Fox News Sunday" it looks like the so-called Super Committee will not achieve its goal of submitting by Wednesday a $1.2 trillion deficit-reduction plan.
In the near-term, he predicted the markets would not revolt, because Wall Street's expectations for the congressional panel were so low to begin with.
But there's trouble ahead, Zandi warned.
"2012 is shaping up to be a very, very tough year," Zandi said. "And in large part it's because the Super Committee decided to punt, or at least at this point it appears that they've decided to punt."
Without a Super Committee proposal, Congress still has no plan for addressing a host of benefits set to expire at the end of the year. They include unemployment aid and a payroll tax cut.
"Everybody's taxes are going to go up on January 1," Zandi said, adding that the hit could cut into economic growth.
On top of that, Zandi said the markets and credit-rating agencies are going to be watching carefully as Congress considers how to deal with the Super Committee's potential failure.
Under the law that created the committee, about $1.2 trillion in automatic cuts to defense and other programs are supposed to kick in starting in 2013 if the committee is unable to work out a plan of its own. The provision was included to ensure that, combined with prior cuts, Congress finds deficit savings greater than the amount by which the debt ceiling was raised over the summer.
But some lawmakers have discussed the possibility of changing the law to water down those automatic cuts, or at least shift them around so the Pentagon is not hit so hard.
Zandi said the markets and rating agencies will be watching to see if Congress keeps the cuts in place.
"If they don't, then that will be the fodder for problems in the financial markets and the economy," Zandi said, noting that Congress also needs to figure out what to do with the expiring tax rates from the George W. Bush administration.
Sen. Jon Kyl, R-Ariz., a member of the committee, said on NBC's "Meet the Press" that he presumes Congress will spend the next year reworking the automatic cuts so the Pentagon doesn't suffer. But he said Congress would achieve $1.2 trillion in savings from somewhere in the budget no matter what.
"This shouldn't foster a downgrade or a run on the market or anything like that," Kyl said.