DNC Seeking Slogan for Billboard in Rush Limbaugh's Backyard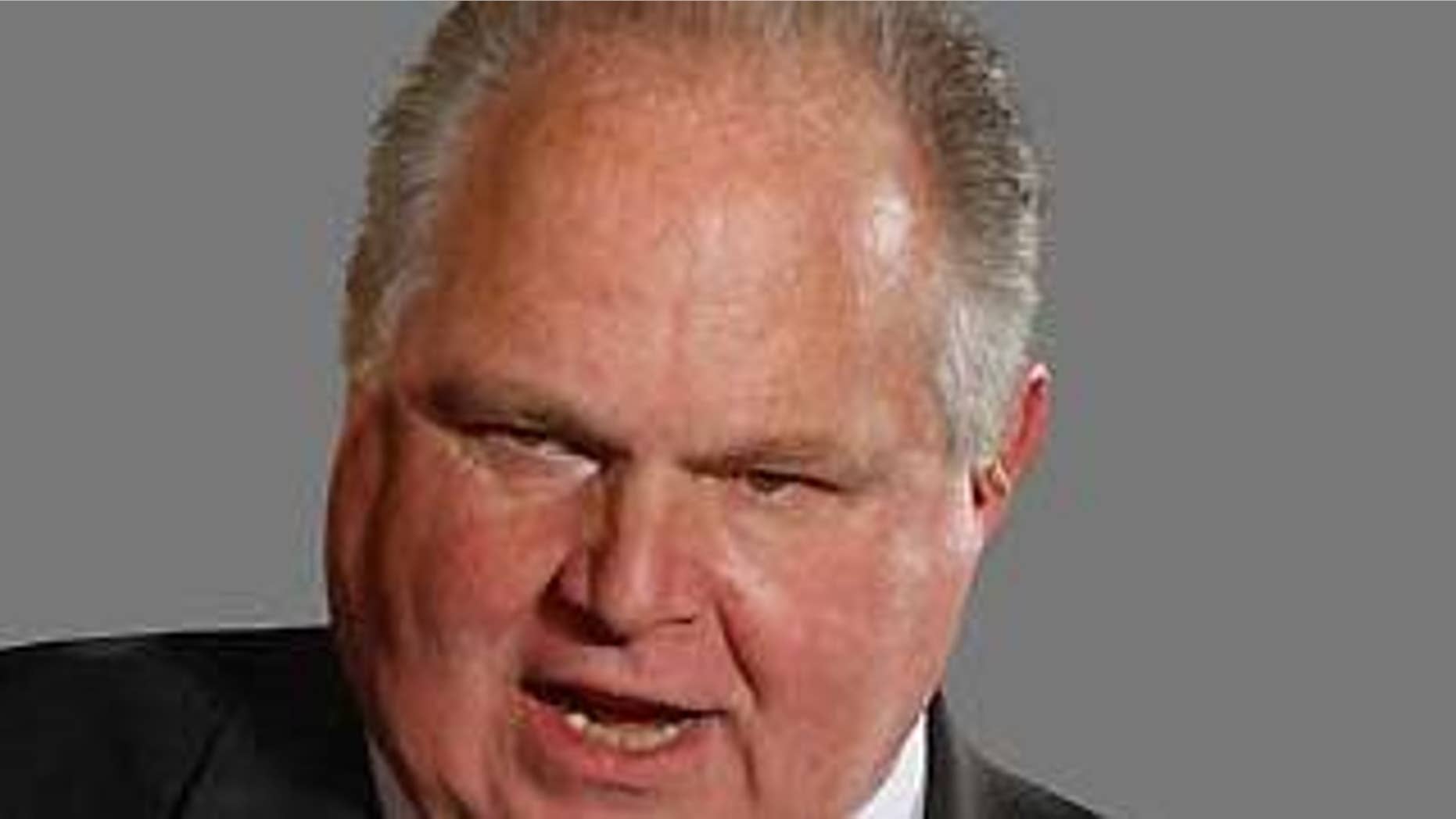 Got something to say to Rush Limbaugh in 10 words or less? The Democratic party wants to hear from you.
The Democratic National Committee is soliciting slogans for a billboard to appear in Limbaugh's "hometown" of West Palm Beach, Fla. The lucky winner will receive a T-shirt emblazoned with the winning slogan.
"Please keep your suggestion to ten words or fewer," the request reads on the DNC's Web site.
Damien LaVera, a DNC spokesman, told FOXNews.com that the contest is a response to Limbaugh's desire to see President Obama fail.
"We want Rush to see the billboard," LaVera said. "We want him and his neighbors to know this: the American people want President Obama to succeed because if the president succeeds, the country succeeds. Failure just is not an option."
The DNC will pay the entire cost for the billboard once a winning entry has been selected in the "not too distant future," LaVera said, adding that it was immediately unclear how entries have been received as of Friday.
Following Limbaugh's 90-minute speech at last week's three-day Conservative Political Action Conference in Washington, President Obama's chief of staff, Rahm Emanuel, cast the radio talk show personality as the new top figure in the GOP.
"He is the voice and the intellectual force and energy behind the Republican Party," Emanuel told CBS. "And he has been up front about what he views and hasn't stepped back from that, which is he hopes for failure. He said it. And I compliment him for his honesty, but that's their philosophy that is enunciated by Rush Limbaugh. And I think that's the wrong philosophy for America."
Limbaugh, who was born in Missouri, responded to the contest on his nationally syndicated radio show on Thursday.
"The problem is, I don't live where they are going to put the billboard," Limbaugh said, adding that, since he lives in the region, he sometimes travels through West Palm Beach on his way to the airport.
Limbaugh then recalled a billboard posted in 1986 by Sacramento's KFBK 1530 AM that read, "Don't You Just Want to Punch Rush Limbaugh?"
Responding on-air to the billboard, Limbaugh said in true tongue and cheek form he "wanted to see evidence" that the DNC did not use taxpayer money to pay for the billboard.