Democrats worry over fundraising as Romney adds to campaign war chest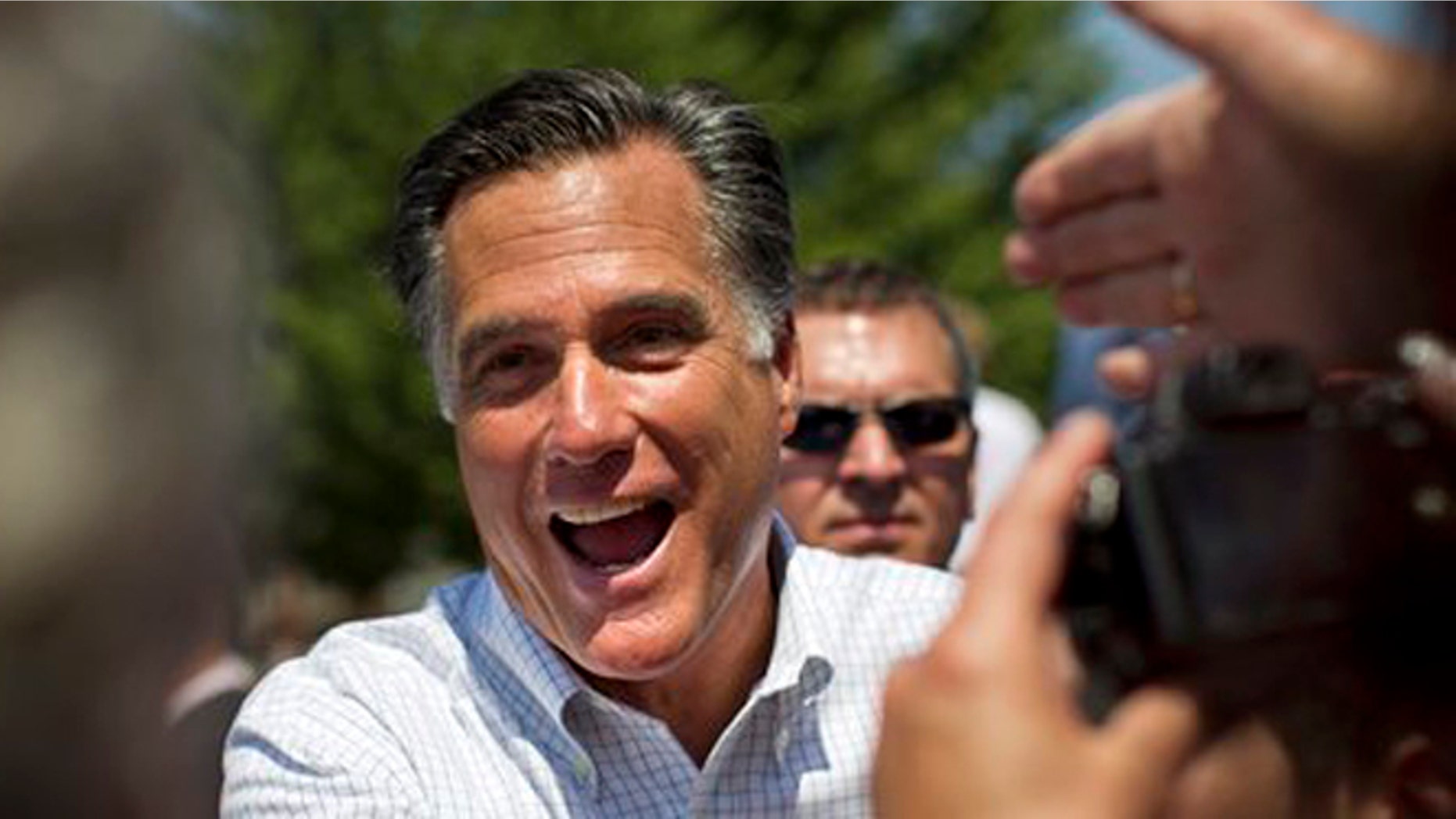 CHARLOTTE, N.C. – Senior Democratic sources say that in closed-door meetings with campaign donors here at the convention, top Obama campaign officials like campaign manager Jim Messina are expressing increasing alarm over the fact that Republican Mitt Romney raised $100 million in the month of August alone, further expanding his cash edge.
The Democratic sources tell Fox News the Obama team is privately saying they believe the final days of the presidential race are now shaping up as a dramatic battle between money and demographics, with President Obama's advisers fearful that Romney will use his war chest to unleash a bombardment of television ads and ground game to turn out more white, working-class voters.
Nevertheless, the Obama team is saying in these private meetings they are still confident that they can win by exploiting their demographic edge with Hispanic, African-American and female voters, among others. As a result, the president's Thursday night acceptance speech is expected to be full of direct appeals to these voters.
Stephanie Cutter, deputy campaign manager for the Obama campaign, downplayed the money concerns by telling Fox News that more negative ads will only backfire on Romney.
"There's no doubt that we're going to be outspent, we've always believed that," said Cutter. "But we're going to have enough money to implement our strategy and just take a look at over the last several months: there's been hundreds of millions of dollars spent in negative advertising against the president and the only numbers that have moved are Romney's unfavorables."
The fundraising questions come as campaign officials confirm a Washington Post report that Chicago Mayor Rahm Emanuel, the former White House chief of staff, is stepping down from his honorary role as a co-chairman of the Obama campaign so that he can help juice fundraising by outside Democratic Super PACs.
Republicans have dominated the Super PAC money chase, with Democratic groups like Priorities USA now also relying on former President Bill Clinton to help close the vast fundraising gap.
Cutter noted, though, that Obama has still been able to stay neck-and-neck with Romney and is leading in many battlegrounds despite the fundraising shortfall.
"We've got an advantage on the ground," said Cutter. "Being here in North Carolina, the number of people that came out volunteer their time to help us build this convention and will volunteer their time to help us get out the vote the remaining two months is testament to the fact that we've made really good investments. Investments on the ground, investments in our grass roots. And because of that enthusiasm and people willing to work for the president's reelection, it gives us a significant advantage."