Democrats Reject GOP Proposal to Stop Stimulus Advertising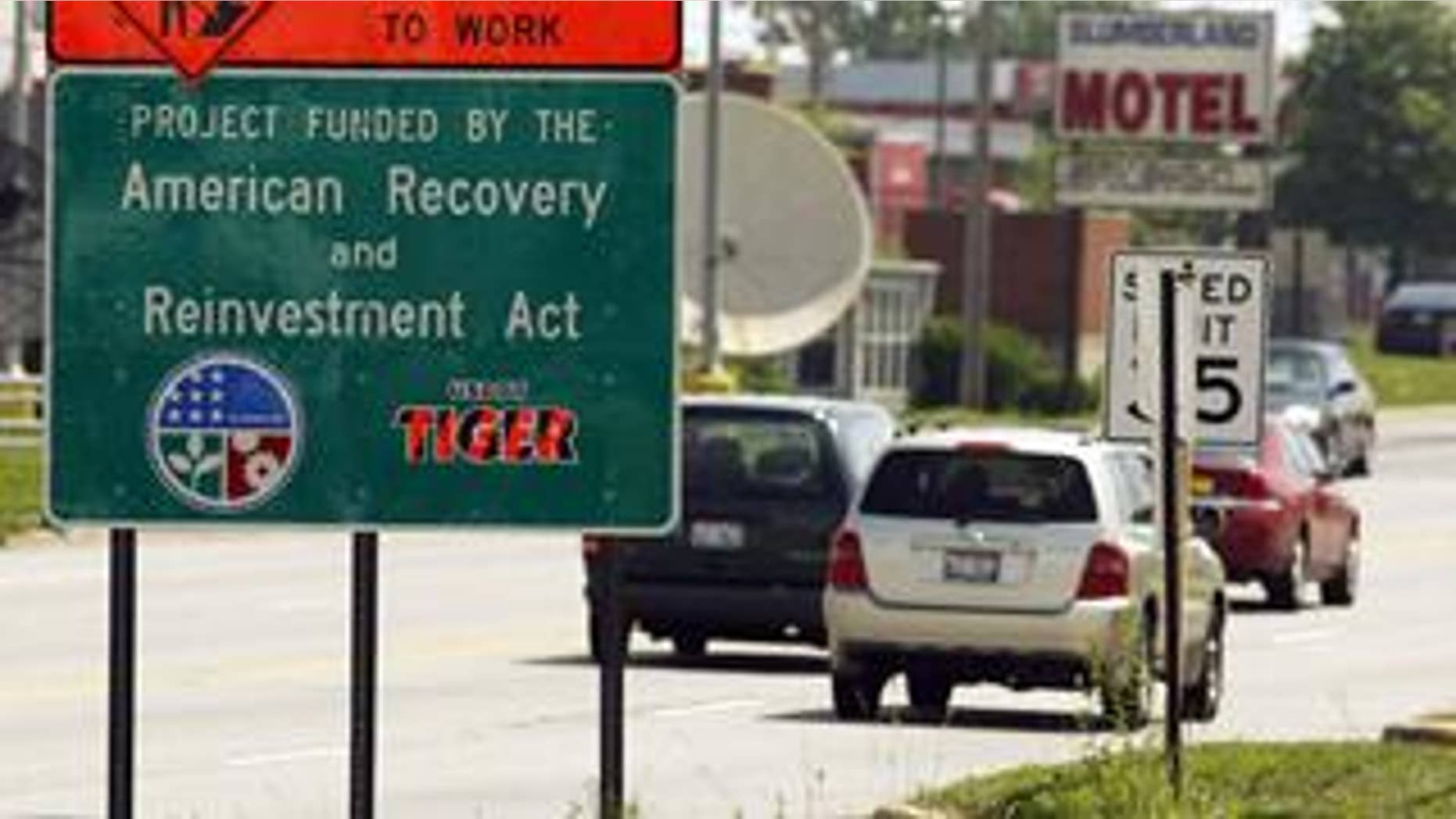 Across the country, motorists are being greeted by signs advertising President Obama's $787 billion stimulus bill, and Republicans aren't happy about it.
The large green-and-white highway signs declare, "Project Funded by the American Recovery and Reinvestment Act." Sen. Judd Gregg, R-N.H describes them as the "signs to nowhere" and tried in vain Wednesday to stop the advertising.
Democrats were nearly unanimous in voting to defeat an amendment by Greg that would have prohibited the use of stimulus funds for signs that advertise taxpayer spending on stimulus projects.
Only five Democrats crossed the aisle in the 45-52 vote, joining all 40 Republicans in support of Greg's amendment.
"Considering the questionable effectiveness of the stimulus bill, it is completely unreasonable that signs are being constructed at a price tag of hundreds to thousands of dollars apiece for lawmakers to pat themselves on the back about this legislation," said Gregg, who voted against the stimulus bill.
"These signs are simply for political self-interest, and it's high time we stop using stimulus dollars to fund them, and instead use these dollars for their intended purpose of creating economic activity," he said in a written statement.
The cost of the signs vary from state to state. For example, a "Good Morning America" report calculated the cost at $500 in Maryland and New Hampshire to $3,000 in New Jersey. Gregg estimated the total cost at anywhere from $6 million to $20 million.
Even so, Sen. Barbara Boxer, D-Calif., opposed the amendment, saying the signs help keep the public informed about federal projects. She argued the amendment was motivated by frustration on the part of Republicans who opposed the stimulus and now see that it's working. Only three Republican senators voted for the stimulus bill.
"They predicted gloom and doom. And let me tell you what's happening in this great nation of ours. We have a long way to go to get jobs up and running, there's no question about it. But the stimulus has already saved or created a million jobs," she said.
"So now I think the issue here is a frustration with the fact that we won that vote and we got that done and those jobs are being created as we speak," she said. "Slowly, but surely, we're being lifted out of the darkness."
After the vote, Gregg appeared flabbergasted.
"I just find it absurd that we're putting up all these signs all over the country with taxpayer money telling taxpayers we're spending their money," he told FOX News. "Most taxpayers can figure that out. We don't have to put up a sign and tell them we're spending their money.