Democrats Accuse Brown of 'Radical' Ties as Senate Election Nears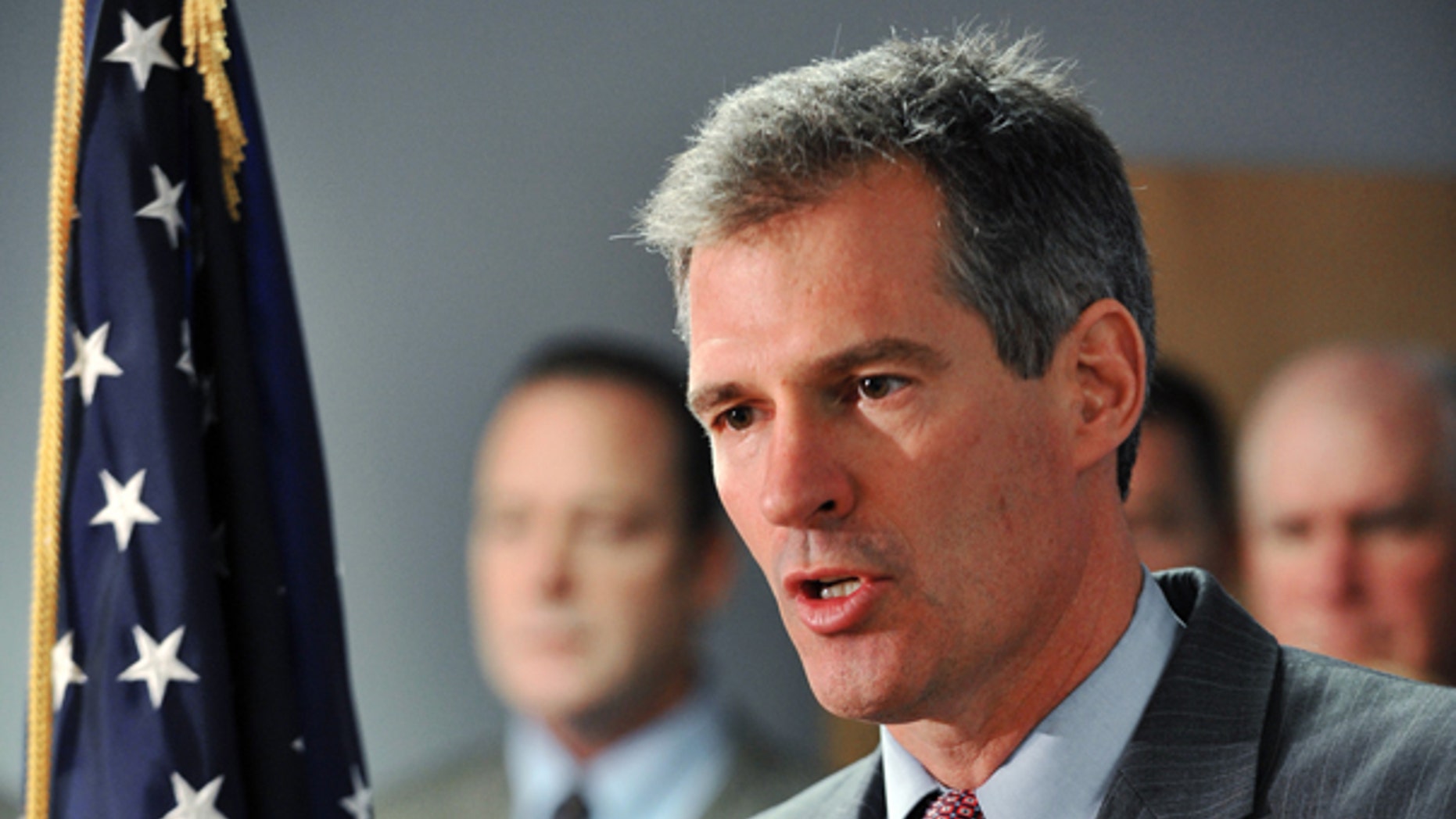 GOP Senate candidate Scott Brown and his supporters are firing back at Democratic senators for accusing him of being a "far-right" politician backed by "right-wing radicals" by virtue of his ties to the conservative tea party movement.
Brown, with the support of the tea party groups and others, is posing a stiff challenge to Democrat Martha Coakley in the race for the U.S. Senate seat in Massachusetts formerly held by the late Ted Kennedy. Polls show him closing in on Coakley, long the frontrunner, with just four days to go until the special election, and the latest survey shows him leading by 4 points.
With the race tightening, national Democratic heavyweights have stepped into the picture and are lobbing harsh accusations at Brown's support network.
Sen. John Kerry, D-Mass., claimed in an e-mail that "swift boaters" were trying to sink Coakley, a reference to the ads that targeted him in the 2004 presidential campaign. Sen. Chuck Schumer, D-N.Y., called Brown a "far-right tea-bagger" in an e-mail, using a term that also can refer to a sexual act. Then on Friday, Sen. Chris Dodd, D-Conn., wrote in a fundraising e-mail that Coakley was "being attacked by tea partiers and right-wing radicals."
Levi Russell, a spokesman for the Brown-supporting Tea Party Express, said the rhetoric is a "sign of desperation" from Coakley's backers.
"It's funny -- if your views differ at all with the Democratic establishment, then you're obviously a far-right extremist," he said. "None of that messaging is addressing Scott Brown on the validity of his views. It goes straight to name-calling."
Russell noted that Brown, a state senator, did not come out of the tea party movement, though he is supported by it. Russell said a Brown victory would still count as a "win" for the tea party groups.
Tea Party Express announced Friday that it had spent more than $200,000 to support Brown, with much of that going into a new TV ad endorsing him.
Brown also recently attended a fundraiser with a group called the Greater Boston Tea Party.
Democrats point to this support in arguing that Brown is closely aligned with the movement and not part of the mainstream.
"Not only is Scott Brown an enthusiastic member of the movement, but his fellow tea partiers are bankrolling his campaign," the Democratic Senatorial Campaign Committee said in a blog on its Web site. The DSCC also referred to his "right-wing views" and "radical record."
But Brown is hammering the Democrats, accusing the party of bringing out the machine to trip up his race. Asked about Schumer's fundraising e-mail Thursday, Brown called it "unfortunate." "I'm not into name-calling. ... so shame on Chuck," he said.