Democratic senators push to cap political activities of tax-exempt groups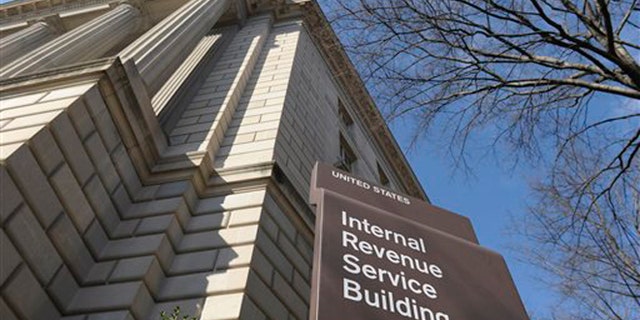 A group of Democratic senators on Thursday called on the Obama administration to limit the political activities of organizations claiming tax-exempt status, asking to cap the amount at 5 to 15 percent of the groups' overall efforts.
The 15 senators, in public comments on proposed regulations developed by the Obama administration in the wake of the IRS targeting scandal, said the rules need to ensure that tax-exempt groups can't use their status to go around campaign finance rules, The Hill reported.
"You will undoubtedly receive complaints from certain corners that these proposed rules will infringe on First Amendment speech rights," Sens. Charles Schumer, D-N.Y., Sheldon Whitehouse, D-R.I., and other senators told the Treasury Department and the IRS.
"Such complaints are without merit: these rules would not restrict anyone's right to speak, or to spend money to influence elections," the senators wrote. "If implemented properly, the rules will only close a loophole that has until now allowed donors to evade campaign finance law disclosure requirements."
In November, Treasury and the IRS issued draft regulations that would limit the political activities of such groups that fall under section 501(c)4 of the tax code. The proposed regulations have attracted more than 98,000 public comments — a record, according to the IRS.
Republicans accused the Obama administration of trying to legalize the targeting of conservative groups. The GOP-led House on Wednesday voted in favor of a bill that would "put a hold" on the proposed rules until Congress and the Treasury Department's inspector general complete their investigations of the IRS targeting scandal.
The White House has said President Obama's top advisers will urge him to veto the bill if it reaches his desk, although majority Democrats in the Senate are expected to prevent it from getting a vote there.
The lack of clarity under the current standards "has resulted in confusion and difficulty administering the (tax) code, as well as delays in the processing of applications for tax-exempt status," the White House said.
According to The Hill, the Democratic senators also urged Treasury and the IRS to exempt nonpartisan voter registration efforts from the definition of "candidate-related" political activity, which covers certain communications and election activities.
Meanwhile, the U.S. Chamber of Commerce on Tuesday called on Treasury and the IRS to withdraw the "fundamentally unsound" regulations, arguing the administration is attempting to create a "no speech zone" for certain tax-exempt groups.
"This unworkable proposal demonstrates the obvious: the IRS has neither the expertise nor the authority to regulate First Amendment political speech, and should not be used by the administration for political ends," said Lily Fu Claffee, the Chamber's general counsel and chief legal officer.
The Associated Press contributed to this report.
Click here for more from The Hill.