Democrat running for lieutenant governor of Arkansas used to be a stripper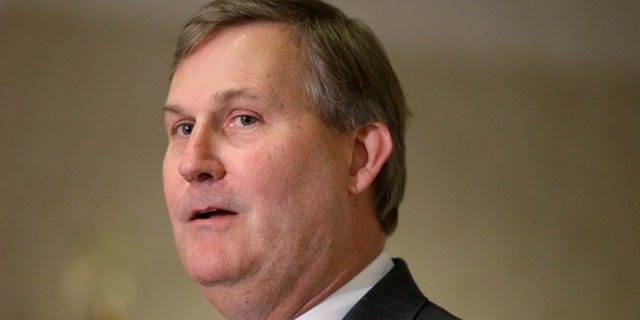 Democratic candidate for lieutenant governor in Arkansas John Burkhalter said being a male stripper in Little Rock was one of the many "tough jobs" he had in his past.
"I did have that job for a while, a very short time," Burkhalter told Larry Henry in an interview for 5NEWS, a CBS affiliate in Arkansas. He was asked about being portrayed as a candidate with a "different background, from Chippendales dancer to multi-millionaire."
"It was when I was in Little Rock," Burkhalter said. "I've always been an athlete, and I was actually buying cows from a farm."
"I had like 17 acres in a little place called Billy Goat Hill, which is in North Pulaski County, and I was trying to make my way in life," he said.
On a message board entitled "Old Chippendales," a user going by the name "verymarried," recalled Burkhalter's stripper days.
"John was once a major body builder and moonlighted as a male stripper in so called straight strip joints in a low-end southern Chippendale style circuit," the message said. "He wore white tuxes with tails and handed out long stem roses to ladies, then took everything off."
Click for more from The Washington Free Beacon