Dem Rep. Hastings gets big laughs for joking about Trump drowning in Potomac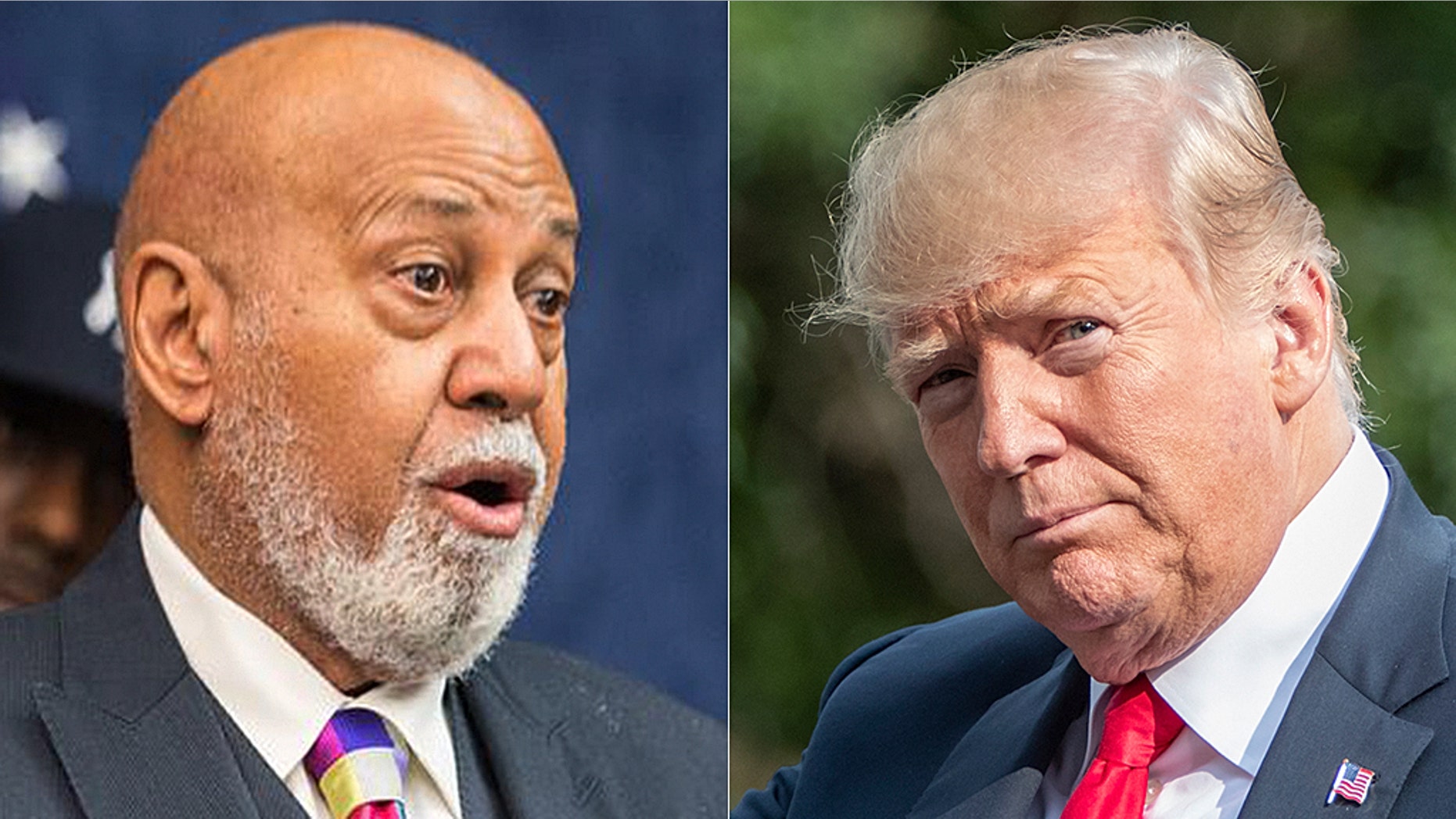 Longtime Democratic Rep. Alcee Hastings drew big laughs at a political rally Sunday when he cracked a joke about President Trump drowning in the Potomac River.
The Florida congressman was speaking at a "Stronger Together" Democratic event and underscored some of his Trump warnings by relaying a joke he heard from the son of a former state lawmaker.
It went like this:
"Do you know the difference between a crisis and a catastrophe? … A crisis is if Donald Trump falls into the Potomac River and can't swim … a catastrophe is anybody saves his a--."
The story of the joke was met with uproarious laughter and applause – and also uploaded to YouTube.
As reported by the Sen Sentinel, Hastings also said at the rally that "something is tragically wrong" with Trump and quipped that if Special Counsel Robert Mueller doesn't bring down Trump, "Omarosa will" – in reference to the fired White House aide and reality TV star now shopping her tell-all memoir on her time with the Trump White House and campaign.
The Florida event reportedly was attended by four Democratic gubernatorial candidates as well as Sen. Bill Nelson, D-Fla.
This is not the first time Hastings has expressed his contempt for Trump in off-color terms. The Sun Sentinel noted in 2016, he called Trump a "sentient pile of excrement."
Jokes about physical harm to Trump also have become increasingly common. The band Pearl Jam last week defended their decision to put out a poster depicting a bald eagle pecking at Trump's corpse – the poster was for a "get out the vote" concert for Montana Democratic Sen. Jon Tester.