DeLay Touts DOJ Decision to End 'Weak' Probe Into Ties to Lobbyist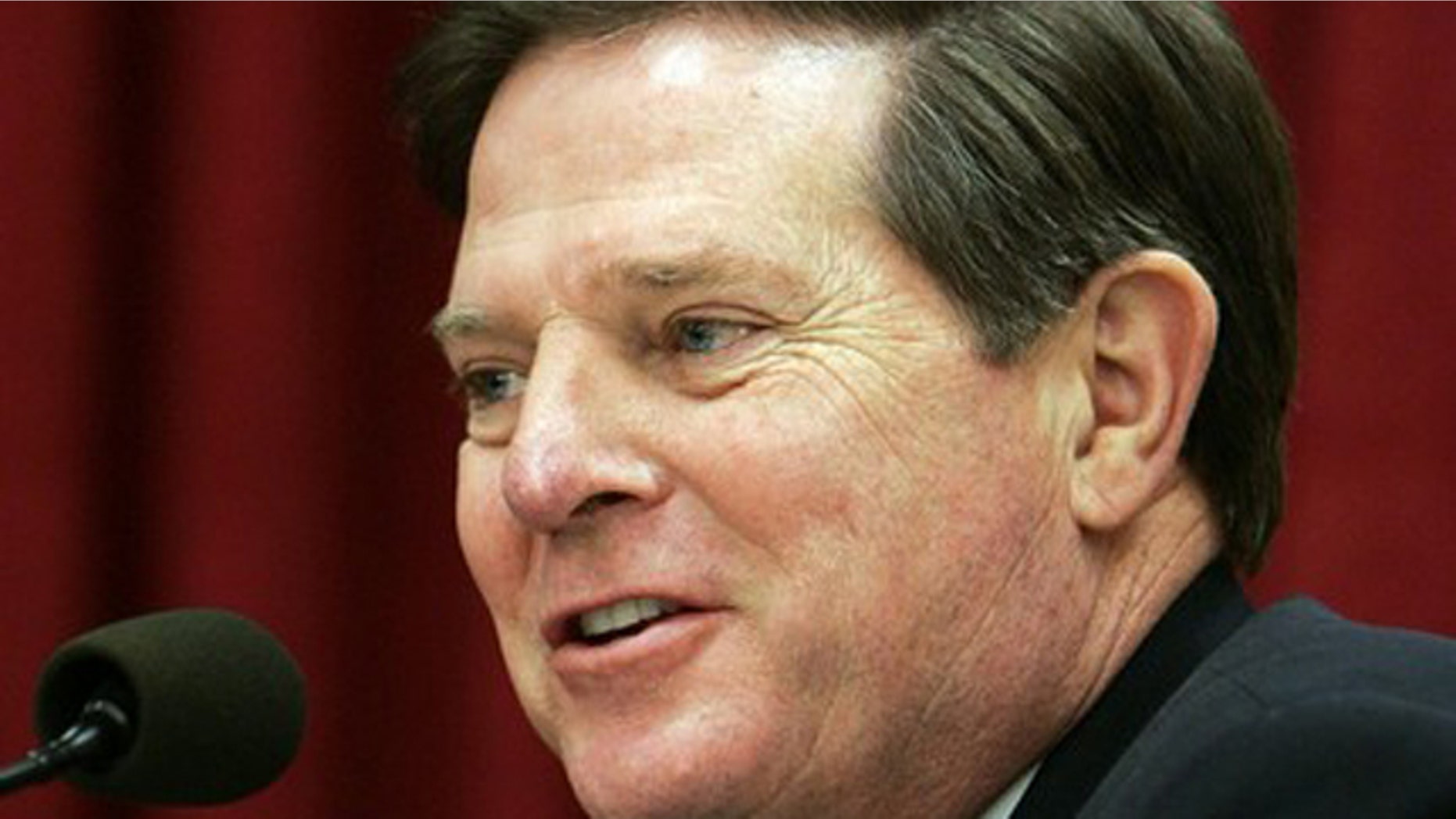 Former House Majority Leader Tom DeLay declared Monday that he had been "exonerated" after the Justice Department informed him it had ended its six-year criminal investigation into his ties to former lobbyist Jack Abramoff.
The former Texas Republican congressman said he was relieved the probe had ended and expressed confidence that he'd be able to beat back charges in a separate campaign finance case at the state level, but said the federal investigation has taken a "huge toll" on his family.
"I always knew this day would come. My only hope was it would come much sooner than the six years we've been doing this," he said.
DeLay's attorney said earlier Monday that no charges would be filed by the federal government. DeLay, speaking on a conference call with reporters, described the "weak" case against him as indicative of a toxic political environment where lawmakers are not just investigated but personally destroyed.
"I know that this is the price of leadership, but frankly it doesn't have to happen this way," he said. "The criminalization of politics and the politics of personal destruction is not beneficial to the country or to our system. And hopefully it will stop. ... The new politics is not good enough to beat you. They have to drown you and dance on your grave."
DeLay specifically criticized House Speaker Nancy Pelosi, who helped lead Democrats into the majority after DeLay left Congress and pledged after the 2006 election to "drain the swamp" in Washington. "She was the swamp," DeLay said.
Pelosi spokesman Nadeam Elshami responded that DeLay "can two-step all he wants, but as The Washington Post described it: a criminal enterprise being run out the majority leader's office."
Two former aides to DeLay have been convicted in connection to crimes related to the disgraced former lobbyist, but DeLay was not implicated. He said Monday that he turned over more than 1,000 documents and e-mails, as well as a trove of computer files. "The case was so weak that I was never interviewed by the investigators," he said.
The Justice Department had no comment.
Separately, DeLay has been indicted in Texas on charges of money laundering and conspiracy allegedly connected to 2002 state legislative elections. That case is pending.
In 2002, DeLay and the two other men used the new Texans for a Republican Majority political action committee to raise and spend about $600,000 to defeat Democratic candidates for the Texas Legislature. The three men were indicted in 2005 for allegedly laundering $190,000 in corporate money -- heavily restricted under state law -- to help elect GOP legislators.
DeLay said Monday he's "ready" to go to trial and predicted he would win.
Watchdog groups were not so ready to put DeLay in the clear.
"The decision by the Department of Justice to drop its criminal investigation into former Majority Leader Tom DeLay's relationship with convicted lobbyist Jack Abramoff is further evidence that the scandal is not what is illegal, but rather what is legally permitted each and every day in Washington, D.C.," David Donnelly, campaign manager for the Campaign for Fair Elections, said in a written statement.
Citizens for Responsibility and Ethics in Washington said DeLay, known on Capitol Hill as "The Hammer," belongs in prison no matter what the Justice Department decides.
"It's a sad day for America when one of the most corrupt members to ever walk the halls of Congress gets a free pass," CREW director Melanie Sloan said in a written statement. "The Hammer belongs in the slammer. Mr. DeLay still has crimes to answer for in Texas -- generally not considered the best place to be a criminal defendant."
DeLay's legal problems led to his resignation from the House of Representatives in 2006 after serving more than two decades in Congress.
Since stepping down, DeLay has launched a political consulting firm and made headlines as a contestant on "Dancing With the Stars."
Asked Monday what's next, he said: "I don't know what the Lord has for me."
The Associated Press contributed to this report.