D.C. Protesters Get Four-Month Permit Extension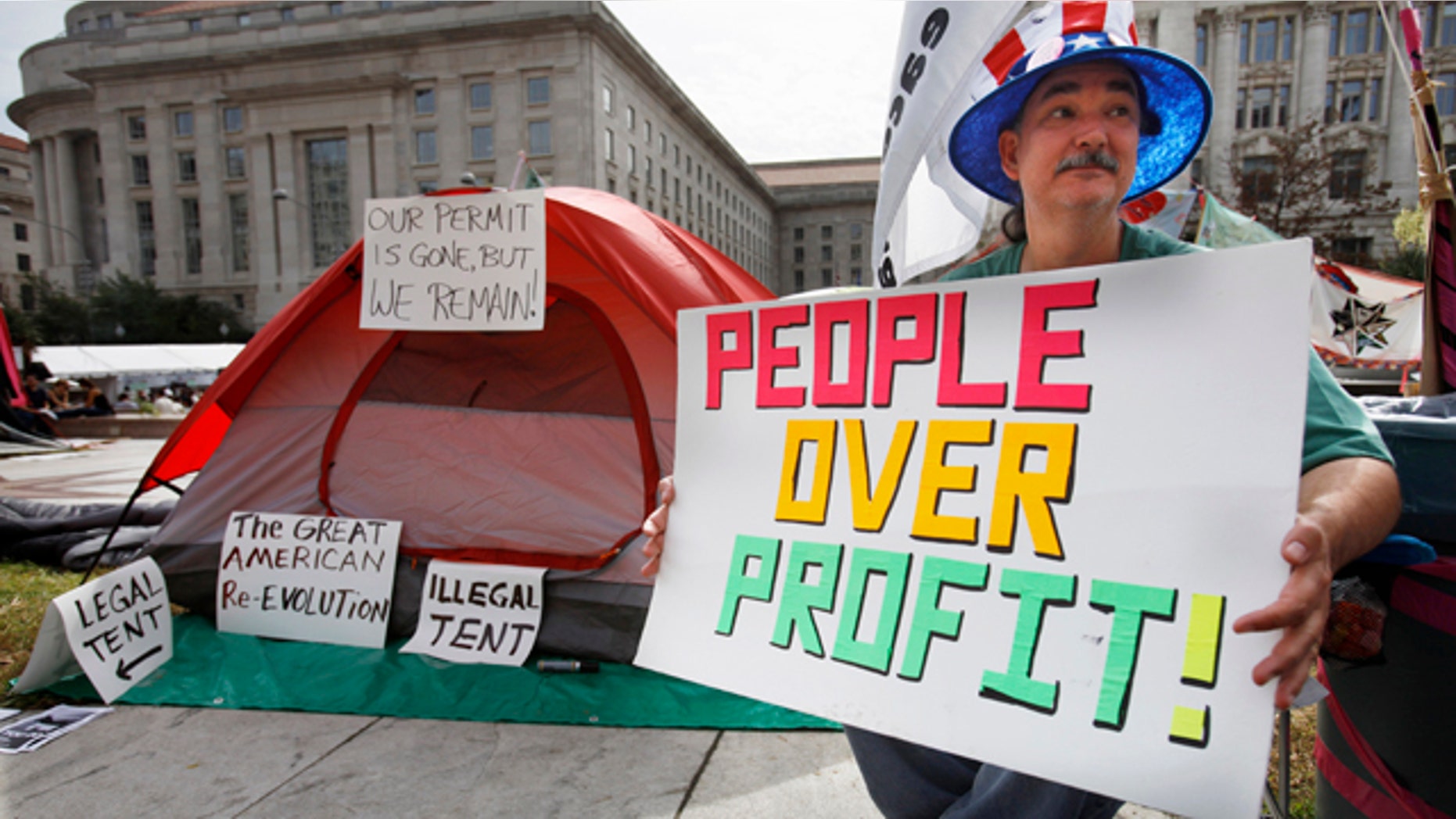 WASHINGTON – Demonstrators who have spent the last four days camping at a plaza in the heart of Washington to protest war and other causes were granted an unexpected four-month extension of their permit Monday, a day many believed would end in their arrest.
Officials with the National Park Service offered the demonstration permit extension Monday afternoon in a meeting with representatives of the group, which has been camping at Freedom Plaza near the White House. The group needed it to legally remain in the plaza and accepted the offer in a meeting shortly after 6:30 p.m. with cheers, applause and hands waving in the air.
"I never dreamed we would have a four-month extension," said Margaret Flowers, one of the demonstration's organizers who met with the Park Service.
She called the offer a "transformative moment," saying she had expected officials to tell the group they would have to disperse and take down their tents and signs ranging from "tax the rich" and "compassion not capitalism" to "peace is patriotic" and "time 4 change." She and others believed they would be arrested Monday night if they stayed.
Despite the extension, however, questions remained such as logistics about food and showers for the group. There are also questions about the extent to which authorities will continue to tolerate camping in the plaza.
Still unresolved also is whether the group wants to merge with the Occupy D.C. movement that has been organizing marches from the city's McPherson Square, just up the street. The groups have said they support each other but are independent.
The group in Freedom Plaza has been using the slogan October 2011/Stop the Machine, and the demonstration was organized to coincide with Friday's 10th anniversary of the start of the war in Afghanistan. But individuals with a variety of causes were part of the group, saying their complaints range from health care to home foreclosures and education spending.
"It's just a lot of people that know they want change," said Alexander Gonzalez, 22, a student who was missing school at the University of Houston to be in Washington.
Bev Rice, 74, a New York resident and veteran protester for anti-war causes, said the next step is to get more people to join the encampment and to continue to discuss their issues and aims.
Ann Wright, 65, a resident of Honolulu, agreed, saying the permit extension now means there is a base for protesters to come to in Washington.
"Come raise hell in the nation's capital because we have a foundation to raise hell from," she said.