Union Dispute on Display Ahead of GOP Debate at Dartmouth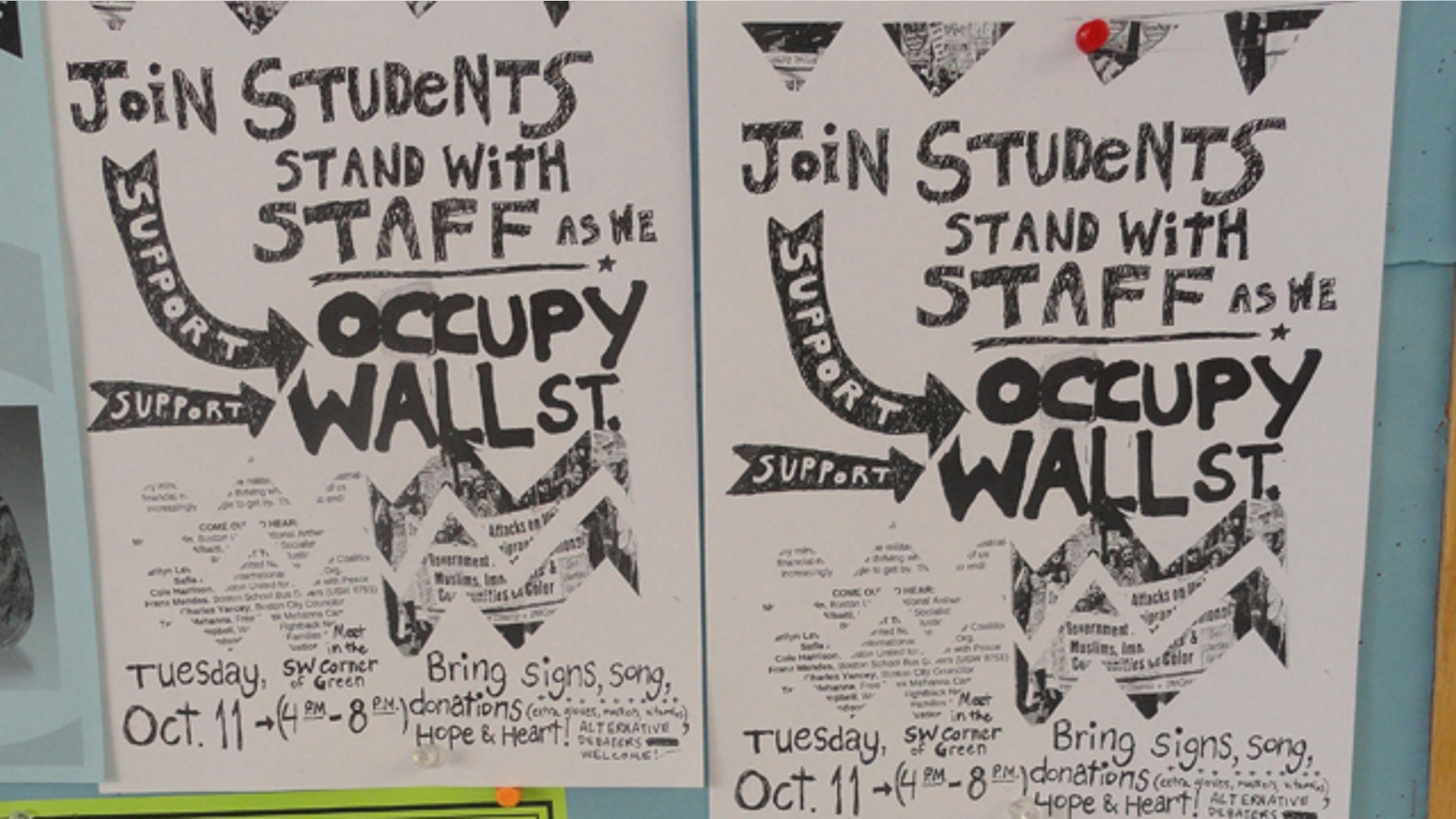 The Republican presidential candidates are about to have a brush with a feisty on-campus labor dispute when they show up at Dartmouth College for a national debate Tuesday evening.
A union-aligned campus group called "Dartmouth Students Stand With Staff" has put up posters about a demonstration Tuesday afternoon ahead of the debate. The protest is being promoted as a rally to demonstrate solidarity with the Occupy Wall Street crowd.
But their concerns stem from a 2010 dispute between the campus administration and the Service Employees International Union.
Sterling Beard, editor of the conservative Dartmouth Review newspaper, explained that the organizing group was formed with help from the SEIU about two years ago to protest layoffs imposed after the incoming president tried to close the school's budget gap.
At the time, the incoming president, Jim Yong Kim, was trying to close a $100 million budget shortfall. To do so, he announced dozens of staff layoffs -- from both union and non-union workforces. He also called for a tuition hike of about 4.6 percent, though that increase was touted as relatively small.
Students Stand With Staff alleged that the changes would make campus staff -- who include everyone from cafeteria workers to janitors to mail room workers -- bear the brunt of the budget tightening.
Ahead of Tuesday's demonstration, Beard said it appears the group, which has been dormant for some time, has popped up once again, and will try to push its message of protecting workers while latching onto the Occupy Wall Street movement.
"They're trying to align themselves with that," he said.
Beard, who acknowledged that campus protests ahead of major political events -- like primary debates -- are fairly common, said another group pushing for more AIDS funding -- and possibly the local SEIU involved in the contract dispute -- will also be holding demonstrations Tuesday.
"You've got at least two, possibly three, protests," he said.
Representatives with the SEIU local and Students Stand With Staff did not return requests for comment.
However, SEIU Local 560, which is the union for service employees of Dartmouth College, complained as recently as April that in its negotiations with the school, it agreed to temporarily reduce wages, health care benefits and retirement, and to make other concessions, but the college did not reciprocate by maintaining "free single coverage" and had not signed a contract while it continued to subcontract out work.
"We still believe in the Dartmouth Family and the Dartmouth Experience, but disavow any attempt to make our family dysfunctional through misrepresentation and manipulation of the facts for the benefit of corporate and/or institutional greed," wrote SEIU Local 560 President Earl Sweet.
The debate Tuesday is expected to focus on the state of the U.S. economy. It is being co-sponsored by The Washington Post, Bloomberg Television and WBIN.