Connecticut beaches closed so Obama can fund-raise with Hollywood mogul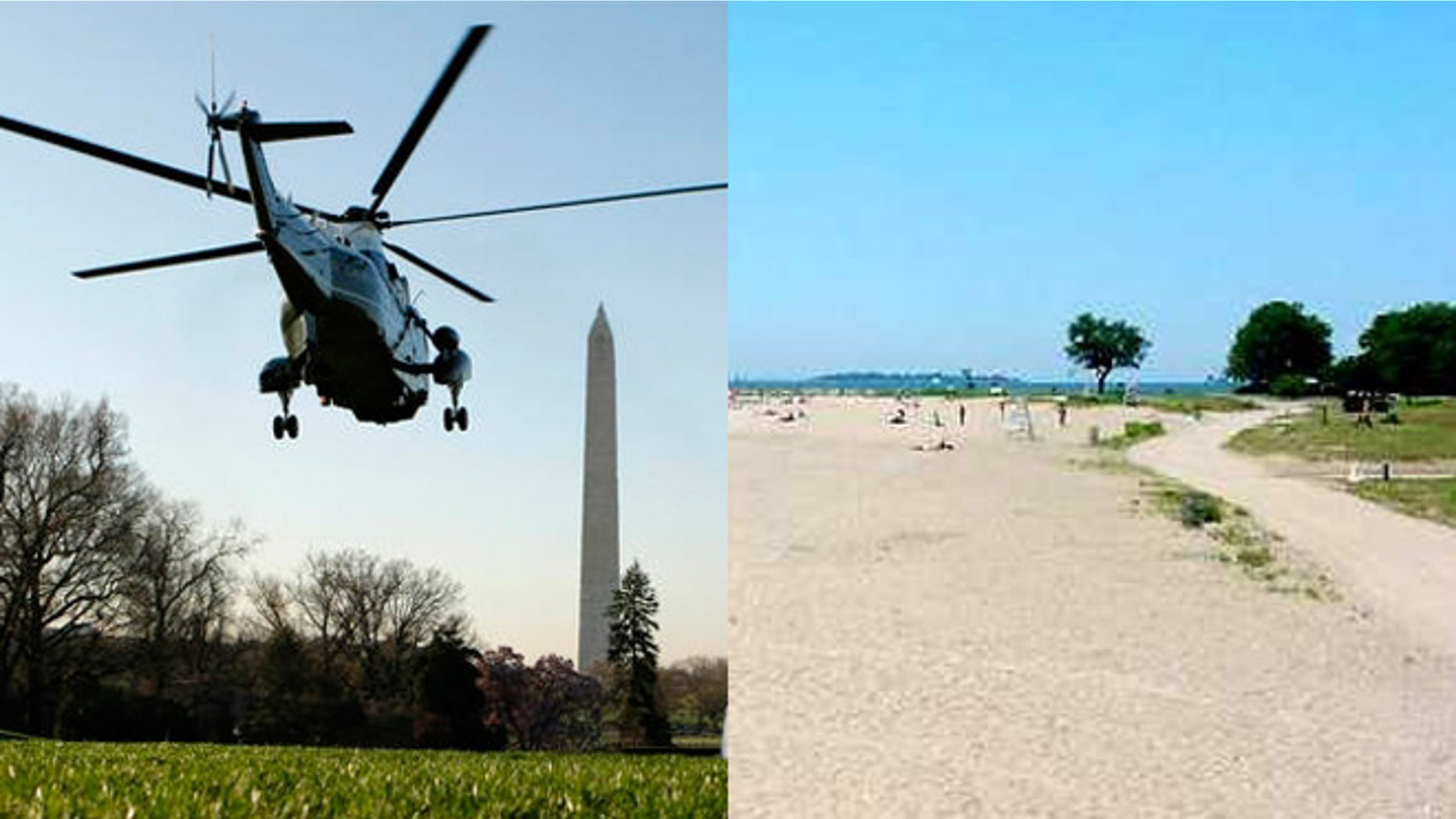 Beachgoers, get lost.
Amid the peak summer season, two of Connecticut's popular public beaches -- maintained with taxpayer money -- were closed Monday to accommodate President Obama's fundraising excursion that ends with a $35,800-per-plate event at movie mogul Harvey Weinstein's mansion. And Republicans aren't happy about it.
The  238-acre Sherwood Island State Park was closed so the president's helicopter could land and then take off after a day-long trip that began in Stamford.
The other beach, the roughly two-acre Burying Hill Beach, is adjacent to Weinstein's mansion and is owned by the town of Westport. Both beaches border the Long Island Sound.
"This is the height of hypocrisy," state House Minority Leader Lawrence F. Cafero Jr. told FoxNews.com.
Cafero, a Norwalk Republican, said he was so shocked to hear the parks would be closed to accommodate Obama's fundraisers that he immediate double-checked his information.
"Purely political," he said. "Can you imagine if George W. Bush in 2004 had requested that our Republican governor shut down the park? It would have made national news. This is wrong in so many ways."
This is not the first time the state park has been closed so a president could use it as an airport for reelection fundraisers in southwest Connecticut.
President Bill Clinton used the Sherwood park twice for trips that included fundraising events. He landed there in 1998  for a series of events that included a fundraiser that reportedly raised $350,000 for his party. A year later, the park was closed for much of the day for Clinton, who attended a fundraising luncheon for the Democratic National Committee and the Women's Leadership Forum that reportedly raised more than $400,000.
Obama began his trip to Connecticut with a fundraiser at the Stamford Marriott Hotel, then will attend Weinstein's evening fundraiser that is reported to include such celebrities as Anne Hathaway, Aaron Sorkin, Joanne Woodward and Vogue editor Anna Wintour.
Beyond forcing beach-goers to swim elsewhere on a hot summer day, the state will also lose daily parking fees -- $9 for in-state visitors and $15 for out-of-state cars, critics say.
"I don't like to inconvenience the public to any degree," Westport Selectman Gordon Joseloff said Monday morning. "But I understand that security is paramount."
Joseloff, a Democrat, said he had already gotten phone calls about local tax dollars being spent on additional security and that beach-goers were being turned away "as we speak."