GOP slams White House aide who reportedly made $100G off firm tied to Iran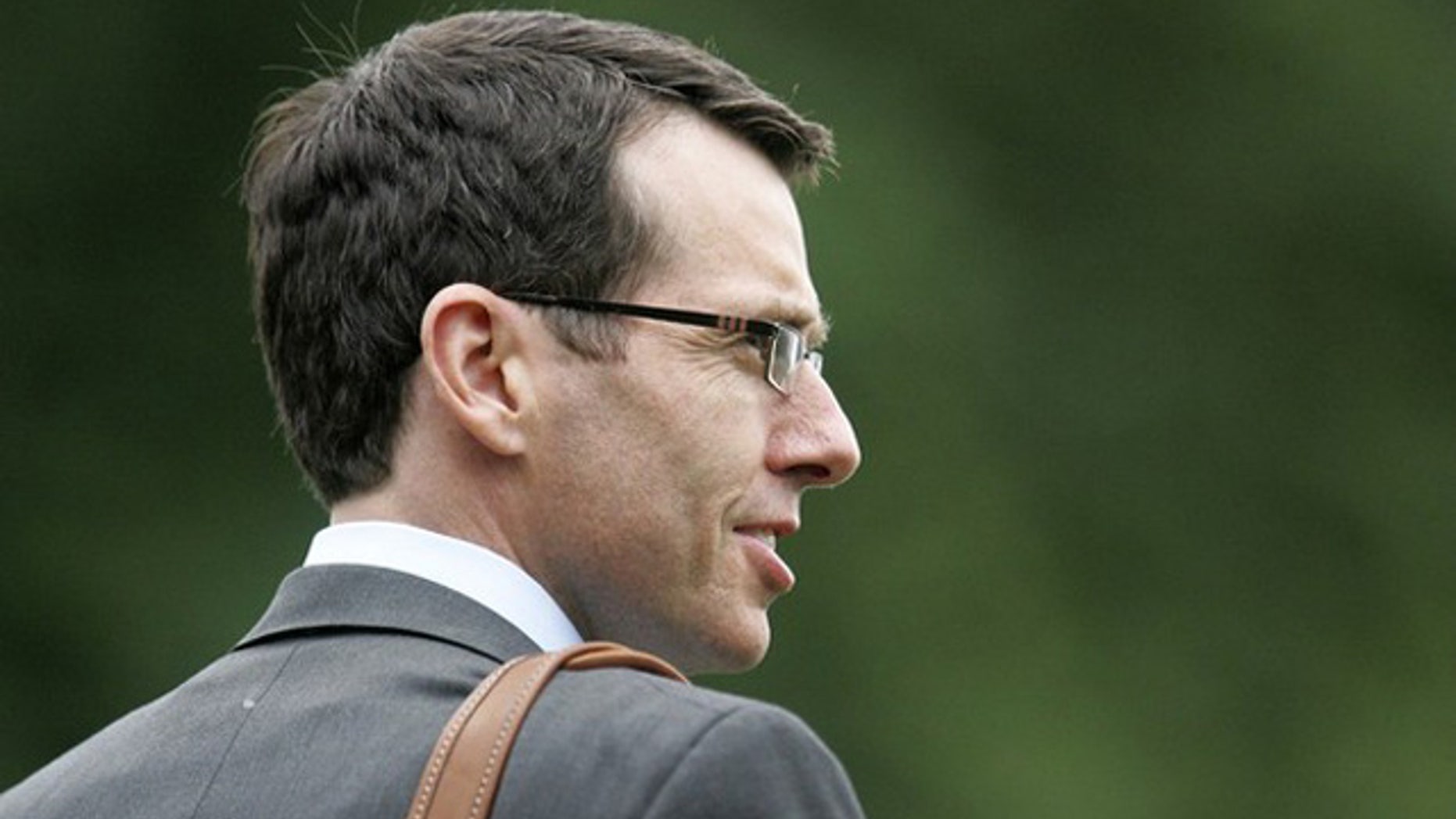 Republicans pounced on a report Monday that said top White House adviser David Plouffe took a $100,000 speaking fee from an Iran-tied firm whose technology may have been used to track dissidents, claiming Plouffe's involvement could represent a "loophole" in sanctions against the regime.
The White House rejects the notion that anything improper took place. According to The Washington Post, Plouffe was paid for two speeches he made in Nigeria in December 2010 about a month before joining the White House -- and apparently before the company hosting him started coming under heavy scrutiny from the Obama administration. The White House has confirmed the speeches.
But the company's dealings with Iran were nevertheless known at the time. Plouffe, a senior White House adviser who ran Obama's 2008 campaign, reportedly accepted $100,000 from a subsidiary of South African telecom company MTN Group. That company formed a joint venture with Iran in 2005 which, according to the Post, was thought by one former Treasury official to be controlled by the Iranian Revolutionary Guard Corps.
Further, the Post reported that U.S. officials later became concerned that Tehran was using MTN "operations or technology" to monitor dissidents.
"Today's story raises serious questions about Barack Obama's senior adviser traveling to Nigeria weeks before he joined the West Wing to give a speech with a company actively engaged with and profiting from the oppressive policies of the Iranian regime," Republican National Committee spokeswoman Kirsten Kukowski said in a statement. "David Plouffe may be the biggest loophole in the international community's sanctions against Iran."
The White House, though, said Plouffe's interaction was confined to speeches and that he did not meet separately with company executives.
"Even the most zealous watchdog group on this issue did not start their campaign on the host's holding company until years later," White House spokesman Eric Schultz said. "Criticism of Mr. Plouffe now for issues and controversies that developed only years later is simply misplaced."
White House Press Secretary Jay Carney described the Republican criticism Monday as "political criticism after the fact." He stressed that Plouffe accepted the speaking fees prior to the "dynamic we have now."
MTN also denies violating any sanctions, though, according to the Post, acknowledges being in discussions with administration officials.