Congressman facing pressure from Jewish groups on adviser's religious divorce dispute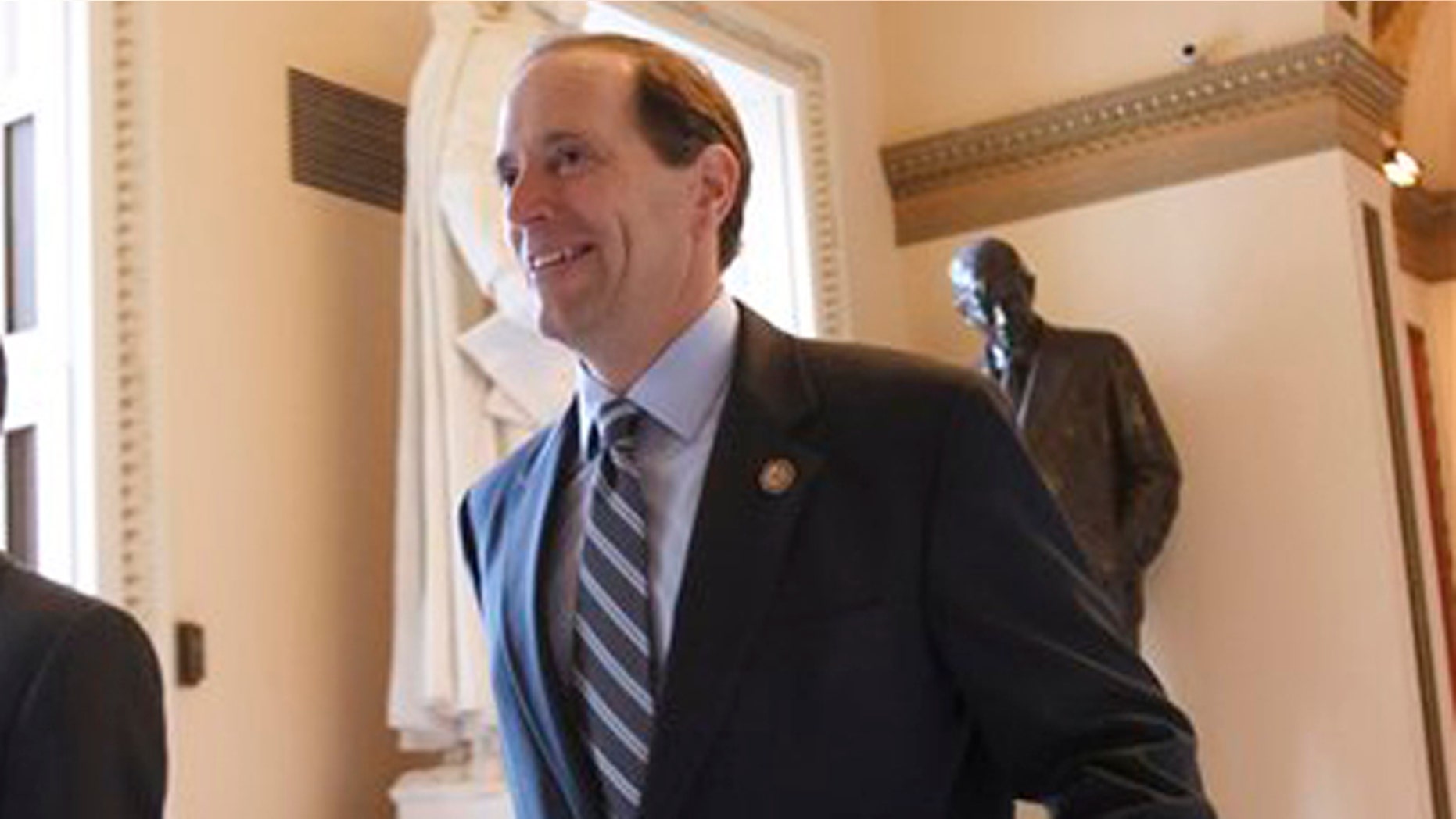 A top House Republican is facing a swell of pressure from Jewish communities across the country as they lobby, not for legislation, but for his intervention in the personal life of an adviser.
The adviser, Aharon Friedman, has been shunned by Jewish leaders for refusing to grant his ex-wife a religious divorce known as a "get."
His behavior has been described by critics as a form of domestic abuse -- without a get, ex-wife Tamar Epstein is forbidden under Jewish practice from remarrying or having another child. Though they were divorced in civil court in early 2010, Epstein still cannot so much as date.
As Friedman's refusal emerges as a women's rights issue in the Jewish community, his boss Rep. Dave Camp, R-Mich., chairman of the House Ways and Means Committee, is becoming the focus of a tough social media campaign.
Protesters recently swarmed his Facebook page as part of a concerted effort to pressure Camp to coax his employee into granting his wife the divorce. Camp's office partially shut down his Facebook wall comments, but people are still writing about the issue in the comments section under Camp's posts.
"Give Tamar her freedom like every human deserves!" a recent post reads.
A separate petition on Change.org has garnered roughly 2,500 signatures, urging Camp to "take a stand against abuse by condemning Aharon's abusive behavior."
This comes on top of occasional protests outside Friedman's apartment, and even in Brooklyn where a relative lives.
Camp's office has not responded to a request for comment from FoxNews.com. His office previously has downplayed the issue as an internal matter, and "gossip."
But Rabbi Shmuel Herzfeld, at Ohev Sholom -- The National Synagogue in Washington -- said Camp is "almost condoning this behavior" by not speaking up.
"People don't only see this as a religious issue. People view this as domestic abuse," he said.
Herzfeld said he is drafting a letter to the House ethics committee to request the panel examine the issue, claiming Friedman's behavior is disreputable.
"There's no reason whatsoever that Aharon Friedman should not give her a get," he said. "He wants to inflict pain and torture upon her, and that's it."
The dispute, among others, has prompted some discussion within the rabbinical community of how to avoid these situations. Herzfeld said that, for any wedding he officiates, he always requires the bride and groom to sign a prenuptial agreement of sorts -- it stipulates that the husband will pay a fine if he does not consent to a get in the event of divorce.
Epstein and Friedman, however, never signed such a document. Asked whether rabbis could just agree to permit a religious divorce without the man's consent, Herzfeld said, "It's very complicated."
One rabbi could agree to do it, but another rabbi might not necessarily recognize that divorce as legitimate. Herzfeld said he is trying to engage the U.S. legal system on the overall issue, to see if it could view these kinds of situations as a "civil rights" matter.
But for Epstein, he said, "The only solution is for Aharon Friedman to give her a get."
Herzfeld said Epstein could finalize the Jewish divorce in an hour, and could do it without his ex-wife being present.
"Dave Camp wouldn't have to worry about his Facebook page anymore," he noted.
Epstein and Friedman were first married in 2006. But by 2008, the two had separated.
According to the source familiar with the situation, she moved back to Philadelphia while he remained in Silver Spring. This became a source of contention as the two battled for custody of their daughter.
He wanted her to move back to Silver Spring, but she was pursuing a degree in nursing in Philadelphia -- where she is now a nurse practitioner.
The source said Friedman withheld the get as a means to compel her to meet his demands.
However, the source said the finances and the custody issues pertaining to the divorce have since been resolved. Epstein and their daughter continue to live in the Philadelphia area.
As Friedman has declined to grant the divorce, faith leaders have increasingly put pressure on him as well as his boss.
The Organization for the Resolution of Agunot (figuratively "chained") has been leading a campaign against Friedman. In a letter to Friedman last fall, director Rabbi Jeremy Stern called his actions "tragic."
"We see the refusal to issue a get as a form of domestic abuse," Stern told FoxNews.com.
He said the Jewish community certainly has started to discuss whether a rabbi should be able to officiate a divorce without one party's permission -- but said the community "is not at a point right now where they're willing to fundamentally change how Jewish marriage and divorce works."
He explained that a Jewish marriage is effectively a "private transaction between the two parties" -- so for a marriage and for a divorce, "you need the willful participation of both parties."
Hence the pressure on Friedman. Stern said Camp, as demonstrated by his response on Facebook, has started to pay attention to this campaign.
A national rabbinic court also issued what amounts to a finding of contempt against Friedman in the case. And local rabbis have called on synagogues in the Washington area to bar Friedman from their congregations unless he grants his wife's request.
The dispute between Epstein and Friedman is hardly unique. A study released in October 2011 identified 462 cases of agunot over a five-year period in the U.S. and Canada.
However, Friedman's role on Capitol Hill has served to attract more attention to this particular case.
Barbara Zakheim, who worked on the study and sits on the board of The Organization for the Resolution of Agunot, said she hopes Camp does not brush off the pleas from the Jewish community.
"If Aharon Friedman had any decency, he'd realize he's put his boss in a very uncomfortable position," said Zakheim, who also founded the Washington-area Jewish Coalition Against Domestic Abuse.