Congressional Calendar September 22, 2010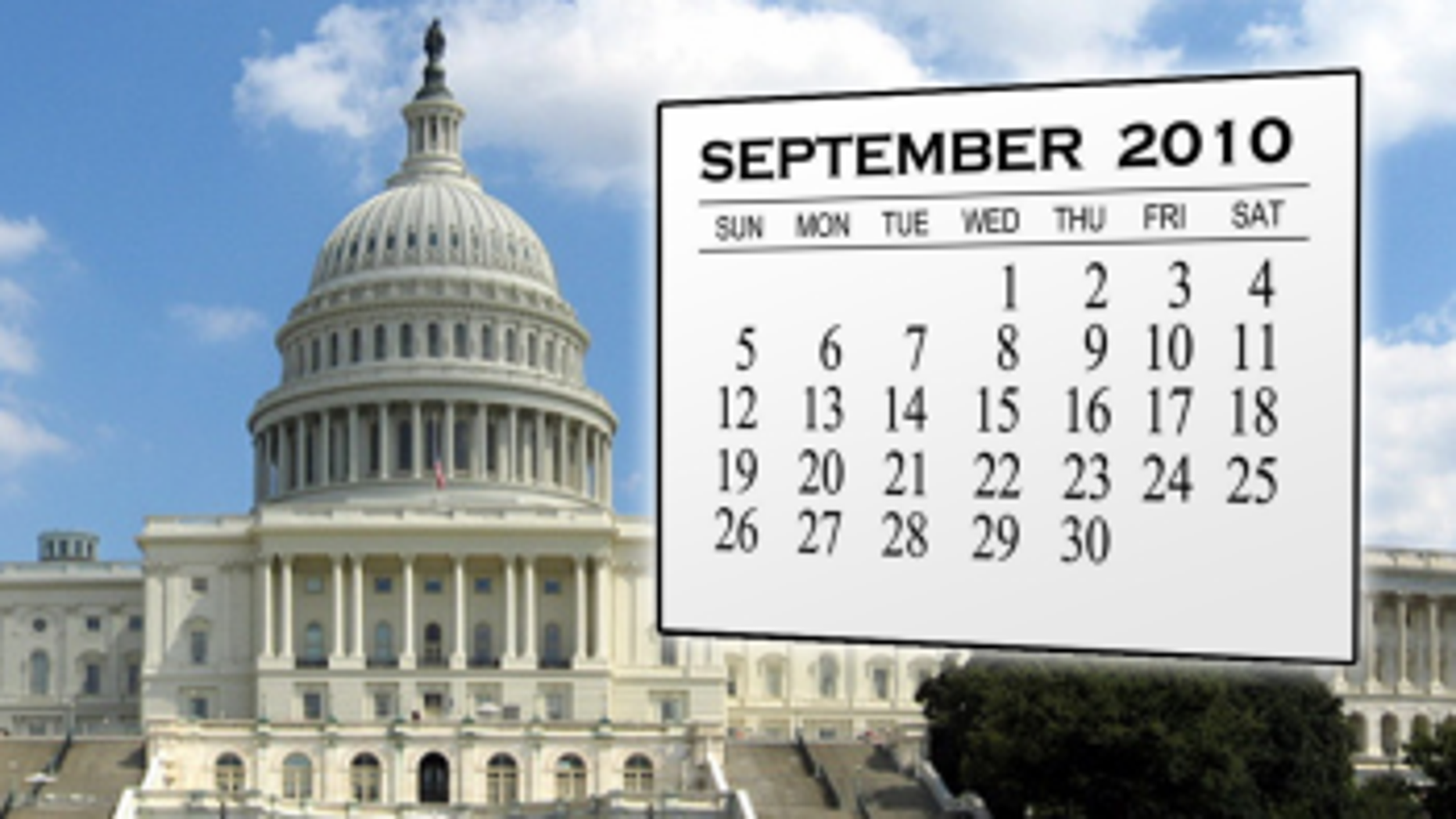 The Senate will take up consideration of the DISCLOSE Act, a campaign finance bill designed to override a Supreme Court ruling that opened up federal campaigns to unlimited spending from corporations, labor unions, and others. After debating the bill Wednesday, Reid plans to file a cloture motion on the legislation Thursday. A similar vote in July failed to get the necessary 60 votes to proceed further on the measure.
A cast of counterterrorism stars is set to testify before a Senate Homeland Security Committee hearing at 10:00 a.m. ET on terrorist threats to the nation nine years after 9/11. Senators will receive testimony from Department of Homeland Security Secretary Janet Napolitano, FBI Director Robert Muller, and National Counterterrorism Center Director Michael Leiter.
Congress is running out of time to come up with a solution to what is becoming a thorny political problem for some members: the expiration of the Bush tax cuts. At a 2:15 p.m. ET press conference, Republicans on the House Ways and Means Committee plan to discuss their support for extending the tax breaks for all income groups. Many Democrats want to keep the tax cuts for middle class Americans, but allow the tax breaks for top earners to expire.
Treasury Secretary Timothy Geithner gives the House Financial Services Committee an update on the state of the international financial system at 2:00 p.m. ET. Geithner will discuss the impact the recently passed Dodd-Frank Wall St. overhaul legislation could have on worldwide money markets.
Members of a House Energy and Commerce subcommittee investigate the cause of a recent salmonella outbreak associated with two Iowa farms. The heads of those two operations, Wright County Egg and Hillandale Farms, plan to speak with the subcommittee at 12:00 p.m. ET.
The Gulf of Mexico oil spill has stopped and the runaway well is now dead, but the investigation into the causes of the disaster and the responses to it continue. The House Homeland Security Committee holds a hearing on the lessons learned from the environmental calamity at 10:00 a.m. ET. Deputy national incident commander Coast Guard Rear Adm. Peter Neffenger and actor Kevin Costner, who has invested millions in oil spill cleanup technology, are set to speak with the committee.
Behind the scenes, members of the House Republican leadership will be briefing their rank and file members on details for the party's midterm election agenda. They're set to have a full, formal rollout of their plan Thursday.
We'll be covering all these stories and more, so be sure to stay with Fox News for the latest.