Colorado 2010---Oddly Normal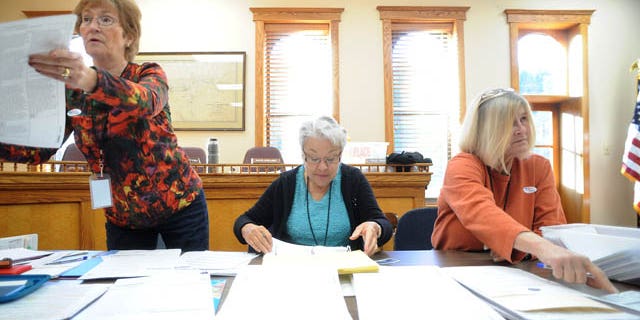 I interviewed Republican Ken Buck the day after the 2008 election, long before he annoucned his intention to run for senate. He met us (on a momentsnotice) in a bank parking lot on a frigid November night. At the time, being a Republican in Colorado was slightly less popular than being an ice cream salesman in the middle of winter. Obama won Colorado by more than eight points andthe once solid red 4th congressional district fell to a relatively unknown Democrat named Betsy Markey. Buck was giving us an interview about running against her in 2010. He seemed like a long shot to win the nomination much less the race.
Buck aimed even higher and entered the senate race as the long shot of long shots. Former Republican Lt. Governor Jane Norton, once a Reagan administration appointee, and favorite of big out of state money, came into the race as a the hands downfavorite. Most local media barely covered Buck who early on aligned himself with the Tea Party. Norton ran her campaign with the kind of extreme dullness only possible when you combine an inexperienced candidate long on money and consultants short on campaign savy.
The day after the 2008 election, Democrat Michael Bennet was an equally unlikely senator, or as a senior Democratic fundraiser told me, "At first glance the least senatorial person one could ever meet." He was running the Denver Public Schools when lightening struck, not once but not twice. First, President Obama appointed Colorado Senator Ken Salazar as Secretary of the Interior. Next Governor Bill Ritter (D) couldn't figure out whom to appoint to fill the seat and picked a man nobody even though a possibility, Michael Bennet.
On the day of Ritter's announcement most local newsrooms had to hit Google to figure out exactly who Michael Bennet was. His two year Senate career has been highlighted mostly by running for reelection and trying to do everything possible not to screw something up, while still voting for Obama's Health Care Bill and Second Stimulus---both of which didn't play well in rural Colorado. The Denver Post endorsed him but the editorial board seemed to be holding back so much in the write-up that it provided multiple quotes for Buck attack ads.
Since the primaries both candidates have said or done at least a couple of things that highlight their inexperience, including Buck's comparison of being gay to alcoholism on national television, and Bennett all but hanging up on one of Denver's most popular radio hosts.
Now on Election Day 2010, the stage is set for the improbable against the unlikely which this year seems oddly normal.
Read more: http://politics.blogs.foxnews.com/2010/11/02/colorado-2010-oddly-normal#...
UPDATE 1130 EST---
Two and a half hourse after the polls close the mood at Republican HQ remains good. Ken Buck is behind in early resutls but El Paso County which includes the very conservitive city of Colorado Springs has not reported its resuluts because of a computer problem.
UPDATE 1215 EST---
Returns from El Paso County have brough Buck within 6,000 votes (and closing fast) of Bennett earasing a 42,000 vote deficit. Right now at Republican HQ, a large group of supporters are trying to repair the stage that just collapsed holding banner sized Ken Buck signs.
UPDATE 115 EST---
Just as the signs were repaired Buck pulled ahead, now leading by 37,000 votes, and the party that one local TV Reporter compared to a "wake" has been energized with cheers going out every time the newest numbers come on giant TV screens showing Buck growing his lead.
UPDATE 120 EST---
Colorado is now a true horse race and down the stretch its as
close as elections get. Now less than 5,000 votes are separating
Bennett and Buck. Nobody is leaving the Republican party anytime soon.
UPDATE 130 EST--
As noted by Denver Bureau Chief Denis King, the continuously updated
vote totals are staying within the 0.5% margin that would trigger an
automatic recount under Colorado Election Law.
UPDATE 1050 AM EST---
Denver Post calls the race for Bennett. Two things to keep in mind.
1) The race is still within the 0.5% that triggers a recount.
2) Bennett leads by about 7,000 votes and the counties with precincts yet to report are heavily democratic.