Coburn says ObamaCare cost him coverage for cancer doctor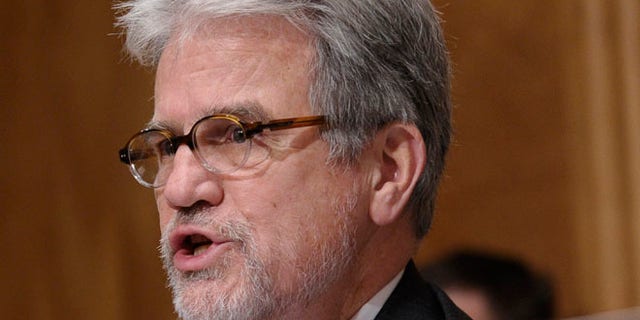 Republican Sen. Tom Coburn revealed Tuesday that his ObamaCare insurance plan does not cover his cancer specialist, forcing him to pay out of pocket -- in the latest reminder of complications with the health law as President Obama prepares to address the nation.
The Oklahoma senator, who has been suffering from a recurrence of prostate cancer and plans to retire at the end of the current session, briefly discussed his personal situation in an interview Tuesday morning.
"I'm doing well from a health standpoint, got great docs and fortunately, even though my new coverage won't cover my specialists, I'm going to have great care and I have a great prognosis," he said.
Politico reported that Coburn's office confirmed his coverage was cut and he lost coverage for his oncologist. However, Coburn reportedly will pay out of pocket in order to keep seeing the specialist. Coburn spoke earlier on MSNBC.
Like other congressional lawmakers, Coburn, 65, was required to go on the ObamaCare exchanges. Coburn's case is one of many that will hang over the president as he delivers the State of the Union address Tuesday evening. While Obama plans to focus on economic issues -- and especially agenda items like the minimum wage -- lawmakers on both sides of the aisle are not letting him forget about the widespread and bipartisan concerns with the health care law.
Coburn was one of three GOP lawmakers who on Monday unveiled a sweeping alternative proposal to the Affordable Care Act which would gut the law's mandates and taxes while preserving some consumer protections.
"Americans deserve a real alternative, and a way out," Coburn said.
Others are also drawing attention to how the health care law has impacted coverage. Rep. Marsha Blackburn, R-Tenn., a staunch ObamaCare critic, plans to bring as her guest to the State of the Union a woman with lupus whose plan was canceled due to ObamaCare.
The woman, Emilie, says in a new ad (aired by the conservative Americans for Prosperity) that she lost her prior coverage and now faces her costs rising by more than $6,000 a year.
"I'm worried about losing access to the doctors who have cared for me. President Obama, you broke your promise, and people like me got hurt," she said in the ad.
Obama late last year tried to assuage the concerns of those losing coverage by allowing insurance companies to re-offer canceled plans. Not all states and companies got on board.
And while the administration has worked to address widespread technical problems that impeded the launch of health care exchanges in October, lawmakers are still voicing concerns about the financial stability of the system.
One such lawmaker, retiring Democratic Rep. Jim Moran, told WAMU that he's "afraid that the millenials ... are less likely to sign up."
Insurance companies are depending on such young and healthy customers to buy health insurance, to offset the cost of taking on older and sicker customers -- as required under the law.
Obama is likely to defend the law in his State of the Union address, arguing as he has before that it provides vital consumer protections -- like barring insurers from denying coverage due to pre-existing conditions. The administration notes that enrollment has improved dramatically through the exchanges since the October launch.
But the president's address appears geared more toward economic and income issues.
He announced Tuesday morning that he's signing an executive order raising the minimum wage for new federal contract workers to $10.10 an hour, from $7.25. He plans to pursue more go-it-alone approaches in the year ahead, though will need congressional support to achieve the broader goal of raising the federal minimum wage for all workers and other initiatives.