Clinton says Keystone XL pipeline should not be a proxy for US-Canada relations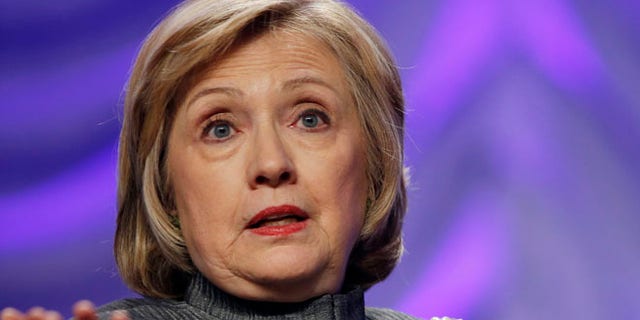 TORONTO – Former U.S. Secretary of State Hillary Rodham Clinton says the proposed Keystone XL pipeline shouldn't be seen as a proxy for the relationship between Canada and the United States.
Clinton made a speech in Toronto on Monday to promote her new book before taking questions from Frank McKenna, Canada's former ambassador to the U.S. McKenna noted the Obama administration's delayed decision is source of tension and is increasingly viewed as a proxy for the relationship.
The pipeline is critical to Canada, which needs infrastructure in place to export its growing oil sands production. Alberta has the world's third largest oil reserves, with 170 billion barrels of proven reserves.
Clinton says she "did not see it nor should it be a proxy for the relationship. It is after all one pipeline."