Clinton campaign contest offers Mother's Day phone call from Hillary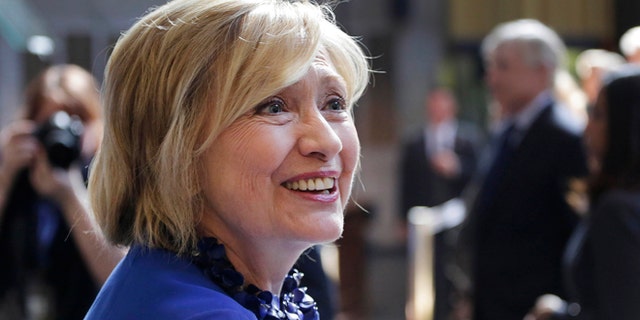 Hillary Clinton has figured out a way to monetize Mother's Day — inviting supporters to enter a contest where she'll ring up Mom just in case you forget to send flowers.
The Clinton camp tweeted out the contest Sunday, just when many Americans were scrambling for last-minute gifts and brunch reservations.
Entering is free, but those who sign up get directed to a page where they get the chance to "increase your odds" by giving cash to Clinton's presidential campaign. Contribution amounts are listed at amounts ranging from $5 to $2,700.
There is no second prize listed — although everyone but the winner gets to have Hillary Clinton not call your mom.
Even campaigns that fail to raise big bucks with such contests are able to expand their email mailing lists for future fundraising efforts.
The contest page shows an image of a grinning Clinton on a cellphone — a contrast to the famous photo of a purposeful Clinton perusing her BlackBerry. Clinton had used that photo as her official Twitter avatar, but ditched it after revelations that she deleted thousands of personal emails from her home server.
"Mother's Day gift idea: a call from Hillary. Sign up for a chance to surprise a mom you love," Clinton's account tweeted Sunday.
Her account followed up with another missive on Monday: "Hillary wants to call someone's mom on Mother's Day. It could be yours."
CLICK FOR MORE FROM THE NEW YORK POST