Churches offer sanctuary to immigrants ahead of DHS imminent crackdown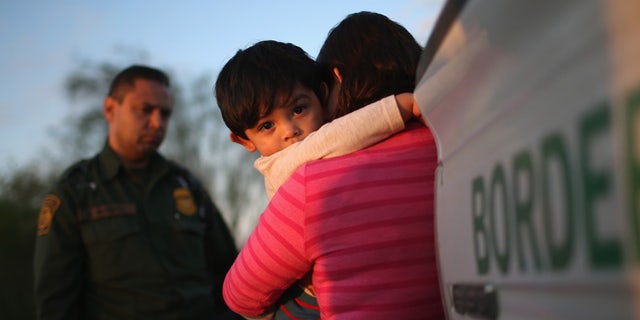 Dozens of churches say they will open their parishes and offer sanctuary to undocumented immigrants who could be the target of a series of raids early next year.
The announcement by the Sanctuary movement, a religious and political campaign started in 1980s to provide safe-haven for Central American refugees fleeing the region's civil conflicts, comes as the Obama administration plans a series of nationwide raids on undocumented immigrants early in 2016.
The faith-based Sanctuary group said it was offering its houses of worship to any migrant seeking safe haven from the crackdown.
The Washington Post reported last week that Immigration and Customs Enforcement was planning a series of raids that would begin as soon as next month and would likely affect hundreds of immigrants who fled violence in Central America since the start of 2014.
In a statement last week, ICE spokeswoman Gillian Christensen would not comment on the Post story but said that as part of civil enforcement priorities announced by DHS Secretary Jeh Johnson in November 2014, the agency will focus on individuals "who pose a threat to national security, public safety and border security." That group includes people who have been caught trying to enter the U.S. illegally and those who have been ordered removed from the country since January 2014.
"As Secretary Johnson has consistently said, our border is not open to illegal immigration, and if individuals come here illegally, do not qualify for asylum or other relief, and have final orders of removal, they will be sent back consistent with our laws and our values," she said.
Leaders from the Sanctuary Movement, which has granted safe haven from deportation to at least 10 immigrants in the last year and a half, joined Democratic presidential candidates and human rights groups in criticizing the Obama administration's crackdown. Referencing the Christmas holiday, the movement made mention of the Nativity story of Mary and Joseph being turned away from the village inn before giving birth to Jesus in a stable.
The organization encompasses about 50 congregations in a dozen U.S. cities, Rev. Alison Harrington, pastor of Southside Presbyterian Church in Tucson told the Washington Post.
The Obama administration disclosed this week that in the 2015 budget year, the U.S. deported the fewest immigrants since 2006. ICE said that of the 235,413 people removed or returned during that time period, 98 percent met one or more of ICE's enforcement priorities.
The Associated Press contributed to this report.