Christie sets special election to decide Lautenberg replacement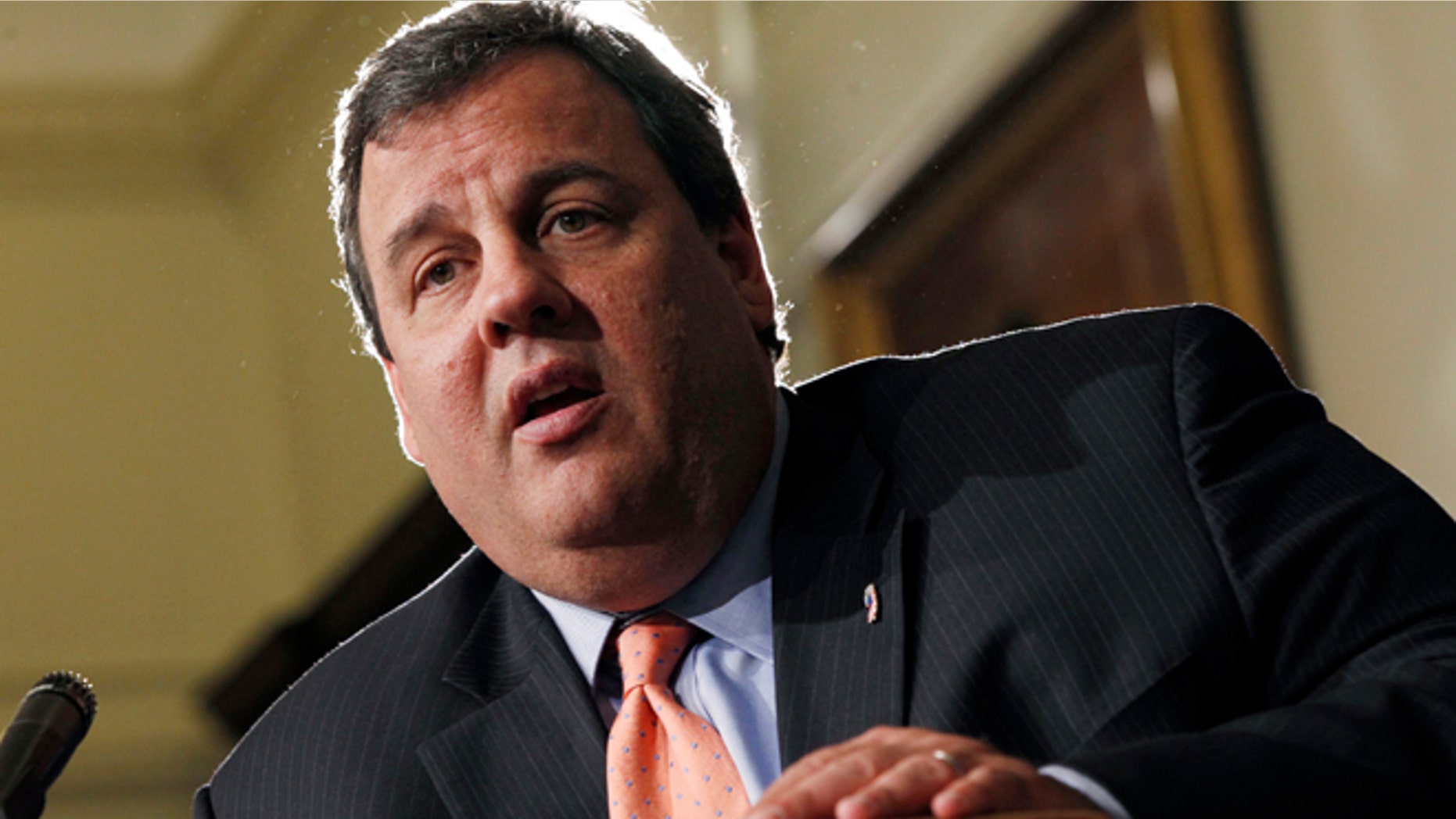 New Jersey Gov. Chris Christie called Tuesday for a special election later this year to decide who will fill the seat of the late Sen. Frank Lautenberg, though he did not say whom he might appoint in the interim.
The Republican governor, during a press conference in Trenton, said he wants to make sure New Jersey voters have a "voice and a choice"
He set the primary for Aug. 13 and the general election for Oct. 16.
The announcement ended some -- but not all -- of the speculation about Christie's handling of the open seat. Lautenberg, a Democrat and the oldest member of the U.S. Senate, died Monday after complications from viral pneumonia at age 89. While colleagues paid tribute to the legacy of the World War II veteran, political observers launched into heavy speculation on how the popular Republican governor would move to fill the position.
Christie faced conflicting state laws in deciding when to have the election. He could have waited until November 2014, or possibly this November. But Christie said Tuesday it was worth the expense to the state to hold a special election earlier.
"The citizens of New Jersey need to have an elected representative to the United States Senate and have it as soon as possible," he said.
With the special election set, Christie will not have his appointee of choice in the Senate for a full 18-month span. However, the governor ensured that a high-profile Democratic Senate candidate would not be running at the top of the ticket this November, when he and other Republicans are running in the main general election. Such a candidate on the ballot could help attract support to other Democrats running for lower-level office.
As for whom he would appoint in the short-term to fill the seat, Christie said he hasn't decided -- but that he wasn't putting "preconditions" on that decision.
"I don't dawdle," he assured, saying he'd make the call "relatively quickly."
Christie, despite his reputation as a brash, no-nonsense executive, has a complicated political profile that makes his decision hard to read.
He's considered a possible contender in the 2016 presidential race, but his status as one of the best-known GOP governors is no guarantee he'll tap a fellow Republican for the seat, according to some analysts.
New Jersey has not elected a Republican to the Senate since 1972. And it hasn't had one serve there at all since 1982, when Republican Gov. Tom Kean appointed Republican Nicholas Brady to finish the term of Democrat Harrison Williams, who resigned amid scandal.
If Christie picks a Republican, he risks upsetting voters who chose a Democrat for the seat.
Yet if Christie picks a Democrat, it may not play well with Republican presidential primary voters, who could see him as disloyal to his party in the run-up to the 2016 primary season.
One New Jersey Republican political consultant told FoxNews.com there's almost no way the governor picks a Democrat.
"It is a sure bet he will pick a Republican," the source said. The source said there are "several short lists" of GOP candidates to choose from -- of current GOP lawmakers, of non-lawmakers like the sitting lieutenant governor and of former dignitaries.
State Senate President Stephen Sweeney, a Democrat, said Christie should appoint a Democrat, because the seat was held by an elected one. But he said he thinks Christie may be reluctant to appoint a Democrat.
Despite the risks, Christie could consider appointing Newark Mayor Cory Booker, a Democrat who announced earlier this year plans to run for Lautenberg's seat in 2014, said Brigid Harrison, a political scientist at Montclair State University. The move could backfire, she said, but it would help Christie's image with New Jersey Democrats and African-Americans across the country -- especially since history shows it's hard for a Republican to win a Senate seat in New Jersey.
Political analysts say the list of Republican possibilities includes state Sen. Tom Kean Jr.; U.S. Rep. Chris Smith; former Gov. Christie Whitman; state Sen. Joe Kyrillos, who ran for the U.S. Senate last year; state Sen. Kevin O'Toole; or Bill Baroni, the deputy executive director of the Port Authority of New York and New Jersey.
Another possibility could be Lt. Gov. Kim Guadagno, which would open a spot on Christie's re-election bid ticket this fall for another Republican.
No one has yet begun campaigning for the job publicly.
With Lautenberg's death, the Senate now has 52 Democrats, 45 Republicans and two independents who caucus with the Democrats.
FoxNews.com's Judson Berger and The Associated Press contributed to this report.