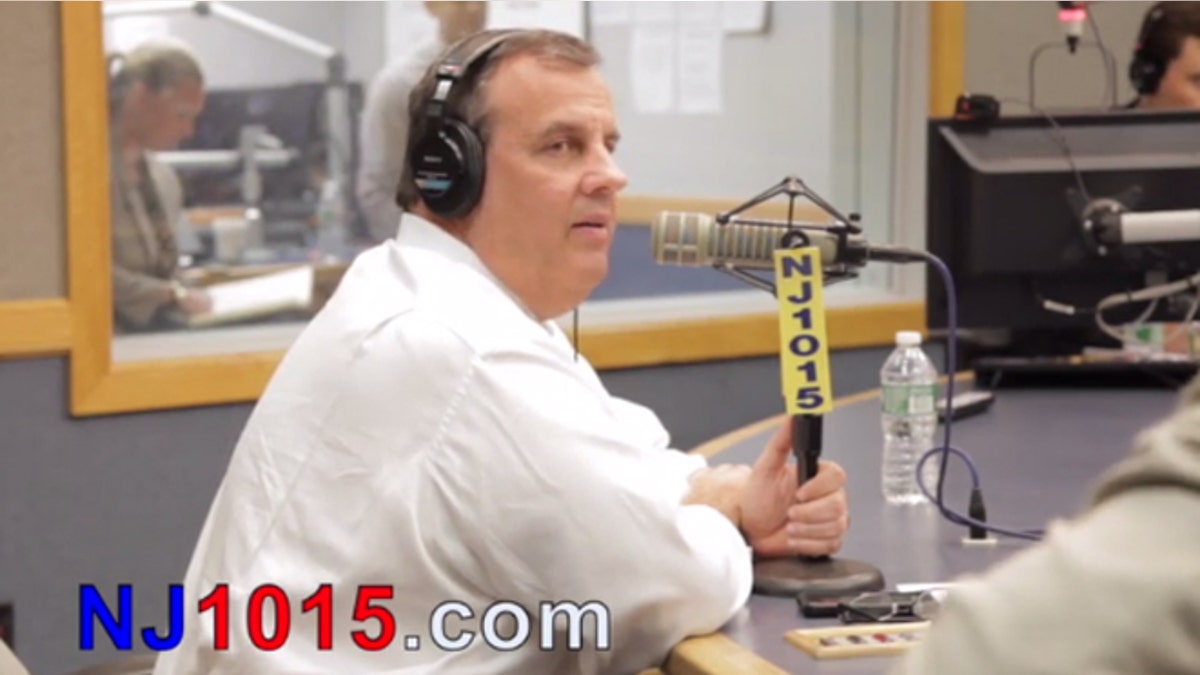 New Jersey Governor Chris Christie, a potential 2016 presidential candidate, reiterated that he does not believe undocumented immigrants should get drivers licenses because it would compromise homeland security.
"I'm not giving drivers licenses to people that are undocumented, that's it," Christie said, during a monthly radio segment called "Ask the Governor" on New Jersey 101.5.
"It is the single most important form of identification, it gets you on to airplanes…all the things that you need to do to identify yourself a driver's license does that. I cannot give drivers licenses to people who I cannot be sure who they are and it's that simple. I'm not doing it. And I've had that position right from the beginning."
Of course, the difference now is Christie's immigration stance matters more today than it did in the beginning because he could very well announce his White House bid in the coming weeks.
The response came after an emailed question from "Elizabeth" who said she is a U.S. citizen and the wife and mother of undocumented immigrants. The family owns a home but are looking to buy a condo in Connecticut so her husband and son can receive a driver's license.
"Do you realize the income New Jersey is losing for not extending a driver's license to undocumented people like my son and husband working hard to get a better life?" the question read. "What are you going to do about it?" The question befuddled the host and Christie who were trying to figure out how a U.S. citizen wife can have an undocumented husband and children.
"It's kind of a wild tale," Christie said.
Still Christie said, the loss of potential revenue is not worth the risk of a loss of potential lives.
"It is a Homeland Security issue and I am not doing it and I don't care how much income I lose because if I wind up compromising the homeland security of the state of New Jersey for some revenue...I will not be doing my duties," he said. "So the answer is no as long as I am governor folks who are undocumented are not getting drivers licenses."
More than 8 percent of New Jersey's workforce in 2012 is made up of undocumented immigrants, the fourth highest percentage in the nation, according to a report by the Pew Research Hispanic Trends Project. Ten states offer access to driver's licenses regardless of immigration status in addition to Washington D.C. and Puerto Rico, according to the National Immigration Law Center. Proponents say drivers licenses promotes public safety because drivers are trained, tested and insured, while also boosting state revenue and encouraging economic participation.
Christie's immigration stance is a mixed bag filled with both his support and opposition for pro-immigrant policies. In December 2013, Christie signed a law allowing children of immigrants to pay in-state tuition at New Jersey's colleges and universities under the DREAM Act. Christie, however, opposed financial aid for those same immigrants.
Just last month, as reported by NJ.com, Christie joined governors in three states – Texas, Louisiana and South Dakota -- in suing the federal government to oppose President Barack Obama's use of executive action in November to expand DACA and create DAPA, a temporary reprieve for undocumented parents of U.S. citizens and lawful residents. Under the order, 5 million additional undocumented immigrants would be eligible for temporary work permits and drivers licenses.