Caravan's asylum-seekers snub US warnings as they head toward border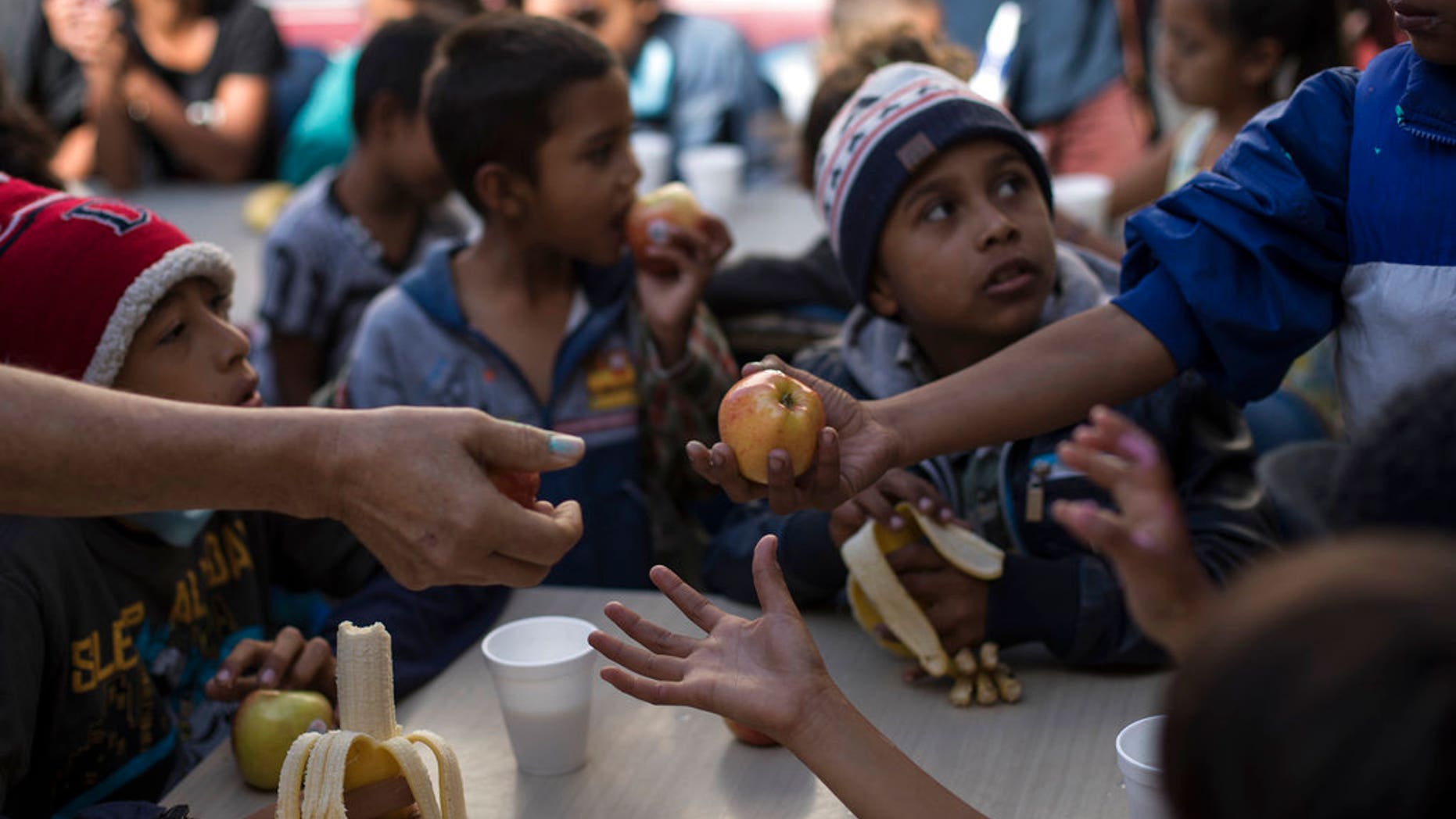 U.S. immigration lawyers are telling Central Americans in a caravan of asylum-seekers that traveled through Mexico to the U.S. border in California that they face possible separation from their children and detention for many months.
"We are the bearers of horrible news," a Los Angeles lawyer said during a break from legal workshops for the migrants at three Tijuana, Mexico, locations where about 20 lawyers gave free information and advice. "That's what good attorneys are for."
The migrant caravan on Sunday will test the Trump administration's tough rhetoric criticizing the caravan when the migrants begin seeking asylum by turning themselves in to border inspectors at San Diego's San Ysidro border crossing.
The Trump administration has been tracking the caravan, calling it a threat to the U.S. since it started in late March near the Mexico-Guatemala border.
Attorney General Jeff Sessions called the caravan "a deliberate attempt to undermine our laws and overwhelm our system," pledging to send more immigration judges to the border to resolve cases if needed.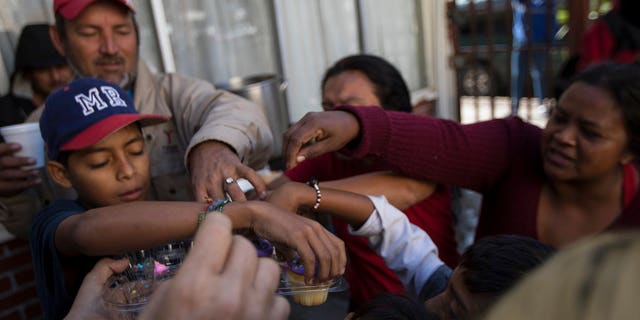 Homeland Security Secretary Kirstjen Nielsen said any asylum seekers making false claims to U.S. authorities could be prosecuted as could anyone who assists or coaches immigrants on making false claims.
The San Ysidro crossing, which admits about 75,000 people a day into the U.S., may be unable to take asylum-seekers if it faces too many at once, forcing people to wait in Mexico until it has more room, according to San Diego's field office director for U.S. Customs and Border Protection.
CBP said "several groups" of people in the caravan have entered the country illegally since Friday by climbing a dilapidated metal fence. It didn't say how many people.
The lawyers who went to Tijuana denied coaching any of the roughly 400 people in the caravan. But some migrants reportedly received one-on-one counseling to assess the merits of their cases and groups of the migrants were told how asylum works in the U.S.
Asylum-seekers are typically held up to three days at the border and turned over to U.S. Immigration and Customs Enforcement. If they pass an asylum officer's initial screening, they may be detained or released with ankle monitors.
Nearly 80 percent of asylum-seekers passed the initial screening from October through December, the latest numbers available, but few are likely to eventually win asylum.
The Associated Press contributed to this report.