California bill says homeless have right to be on the street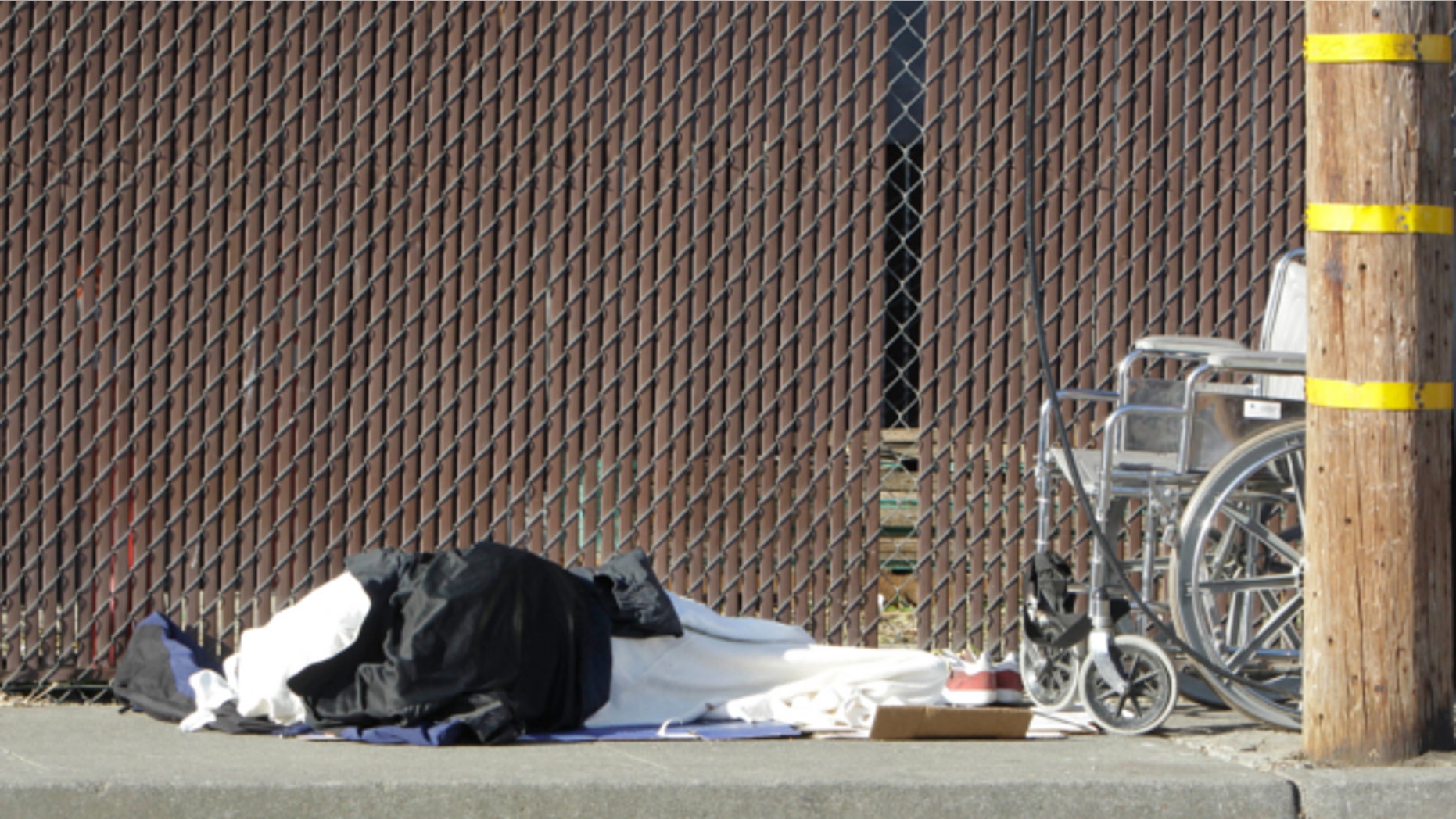 SACRAMENTO, Calif. – Homeless people would be allowed to sit, sleep and panhandle in public under a bill that passed a legislative committee on Tuesday, even as some lawmakers cited concerns about its potential effect on local governments.
The measure from state Assemblyman Tom Ammiano, D-San Francisco, says every person has a right to use public spaces, regardless of housing status.
The bill is partly a reaction to ordinances passed in recent years by several cities concerned about the number of people on the streets. San Francisco, Los Angeles, Santa Cruz and Palo Alto are among the municipalities that have banned people from sitting and lying on streets and sidewalks.
Ammiano's so-called "Homeless Bill of Rights" prohibits police from enforcing ordinances on resting in public places unless a county has provided sufficient support to homeless people. It also includes a right to an attorney during court proceedings that involve minor offenses.
"Citations, arrests and jail time do not solve homelessness," Ammiano told the Assembly Judiciary Committee. "They just route crucial public dollars that could be spent on housing to an already impacted court and corrections system."
AB5 also would require state government to pay for creating local "hygiene centers" with restrooms and showers open 24 hours a day.
The bill has been revised several times since its introduction. A reference allowing people to urinate in public spaces was stricken, and it now says the rights listed apply in public spaces but not on private property.
Local governments and business groups oppose the legislation, saying it would lead to costly mandates and lawsuits. In particular, opponents said the provision limiting whether police could enforce ordinances was unfair to cities because it's county governments that are responsible for managing public housing waiting lists and providing cash assistance.
"We have no control over what services the county does or does not provide," said Kirstin Kolpitcke of the League of California Cities.
Dozens of homeless people and representatives of organizations that provide assistance joined Ammiano on Tuesday in support of the bill.
Long-term shelters have done little to help solve homelessness, a problem that has grown worse amid the recession, said Paul Boden, organizing director of the San Francisco-based Western Regional Advocacy Project.
In response, he said, cities and towns have increased policing efforts aimed at removing homeless people from streets.
"Not only is the criminalization of poverty and homelessness wrong, it is incredibly expensive," said Boden, estimating that California counties spend $300 million a year incarcerating homeless people.
The bill passed the committee on a 7-2 vote, with Republican Assemblymen Donald Wagner and Brian Maienschein opposing.
Maienschien, who served as San Diego's first commissioner on homelessness, said the bill does not give cities enough flexibility in trying to assist the homeless.
"What would work in San Diego, what might work in L.A. isn't going to work in other places, and particularly in smaller towns, maybe more rural areas, it's going to be different," Maienschein said.
Several Democrats on the committee said they support the goal of preventing discrimination against homeless people but have concerns about the potential cost of the bill's requirements, including creating hygiene centers, and its restrictions on police officers.
Ammiano's bill now awaits review by the Appropriations Committee before possibly going to the full Assembly.
Similar legislation was approved last year in Rhode Island.