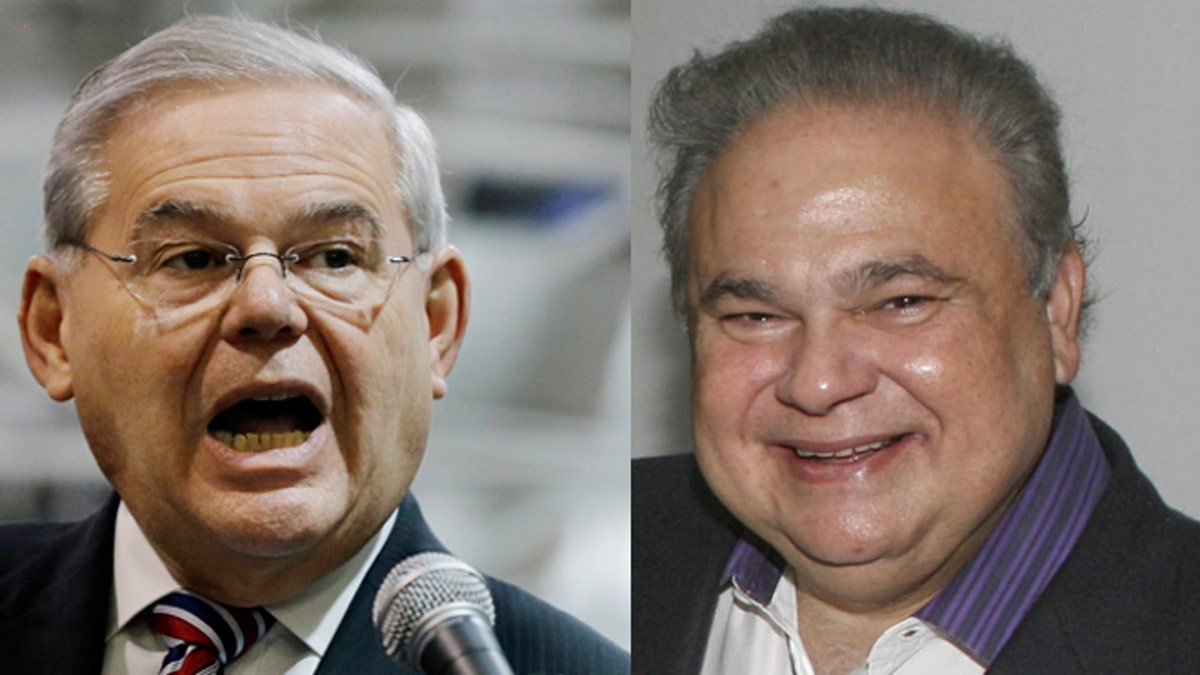 Multiple news outlets are reporting that New Jersey Democratic Senator Robert Menendez could be indicted by the Justice Department on federal corruption charges as soon as Wednesday.
An unnamed source "familiar with the matter" told Reuters that charges would be brought by federal prosecutors in Florida, where Menendez's close friend and political donor, the controversial ophthalmologist Salomon Melgen, lives.
For years, the senator has been dogged by allegations that he used his office improperly to benefit Melgen, and in March it was widely reported that charges would be filed soon.
Politico, on the other hand, pointed out that a federal grand jury in Newark, N.J., has been hearing evidence in the matter, and reporting that an indictment, "would be announced by the U.S. attorney's office in New Jersey."
The Justice Department in Washington declined to comment. A Menendez spokeswoman told the wire service that his office would not comment on "the latest anonymous and illegal leak."
Since the allegations first came up, Menendez has denied any wrongdoing.
Menendez was elected to Congress in 1993 as a representative. He has been a senator since 2006 and is the ranking Democrat on the Committee on Foreign Relations.
In 2009 and 2012, Menendez intervened on behalf of Melgen with top officials at the Centers for Medicare and Medicaid Services, after the agency ruled that Melgen overbilled Medicare by almost $9 million.
Menendez also asked the State and Commerce departments to press the Dominican Republic to pay out on a contract with a port security company Melgen owned.
Adding to the appearance of impropriety, Menendez accepted multiple trips aboard the ophthalmologist's private plane.
After facing criticism for the trips, the senator eventually repaid Melgen $70,000 for the trips.
Melgen has been a steady financial backer of Menendez's political campaigns, for instance, donating $700,000 to Majority PAC, a Democratic super PAC that helped a number of 2012 Democratic candidates, including Menendez in his Senate re-election.
Menendez, a Cuban-American, has been a staunch defender of President Barack Obama, although in recent months a rift has developed between the two based on their disagreement over the White House's foreign policy moves with Iran and Cuba.
Like us on Facebook