Black Chicago Mayoral Candidate Backtracks off "Minorities" Comment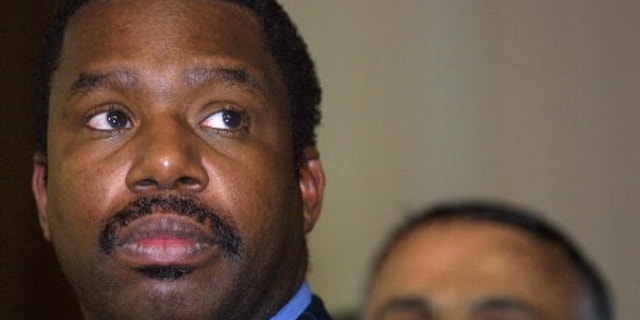 Chicago mayoral hopeful James Meeks, who suggested that Hispanics should not receive city contracts under minority status, has gone into damage control for his remarks.
But he's getting a second chance from his Latino counterparts.
The Illinois state senator said during a radio interview that Hispanics – as well as Asians and women – should not be referred to as minorities. Those minority groups, Meeks suggested, do not face the same levels of discrimination as blacks, yet still receive city contacts at the expense of African Americans.
He reversed course in a statement Thursday, clarifying that all minorities suffer from a broken system.
"Lucrative contracts have repeatedly gone to companies disguised as minority- or women-owned, resulting in multiple investigation, firings and imprisonment on this issue," said Bryan Zises, director of communications for the Meeks for Mayor Campaign.
Miguel del Valle, the city clerk who is also running for mayor, said Meeks' emotions probably got the best of him.
"He's a very good person," del Valle, who considers Meeks a friend, said in a phone interview Friday. "I think his original comments were out of frustration."
Other minority groups, del Valle added, including Hispanics and women, have been used as "fronts" to obtain city contracts. That abuse, he said, likely led to remarks.
Del Valle is ready to put the incident behind him.
"I take him at his word," he said, "and we'll move on from there."
Rev. Wilfredo de Jesús, a minister, commissioner of the city's Zoning Board of Appeals and candidate for mayor, said he spoke to Meeks Thursday. The state senator said his remarks were "misunderstood."
"It doesn't make sense," said de Jesús. "I'm sure he realizes that the Latino community has suffered and been discriminated against too."
De Jesús, who has ties to the local African American community, said his relationship with Meeks will be unaffected by the remarks.
"My friendship with him will continue," de Jesús said.
The mayoral race – a crowded field that includes former White House chief of staff Rahm Emanuel – could be swung by the Hispanic vote. Latinos represent 15 percent of Chicago's 1.5 million registered voters, according to estimates from the city's Board of Elections.
A nonpartisan primary is scheduled for February 22.
The Associated Press contributed to this story.
Follow us on twitter.com/foxnewslatino
Like us at facebook.com/foxnewslatino