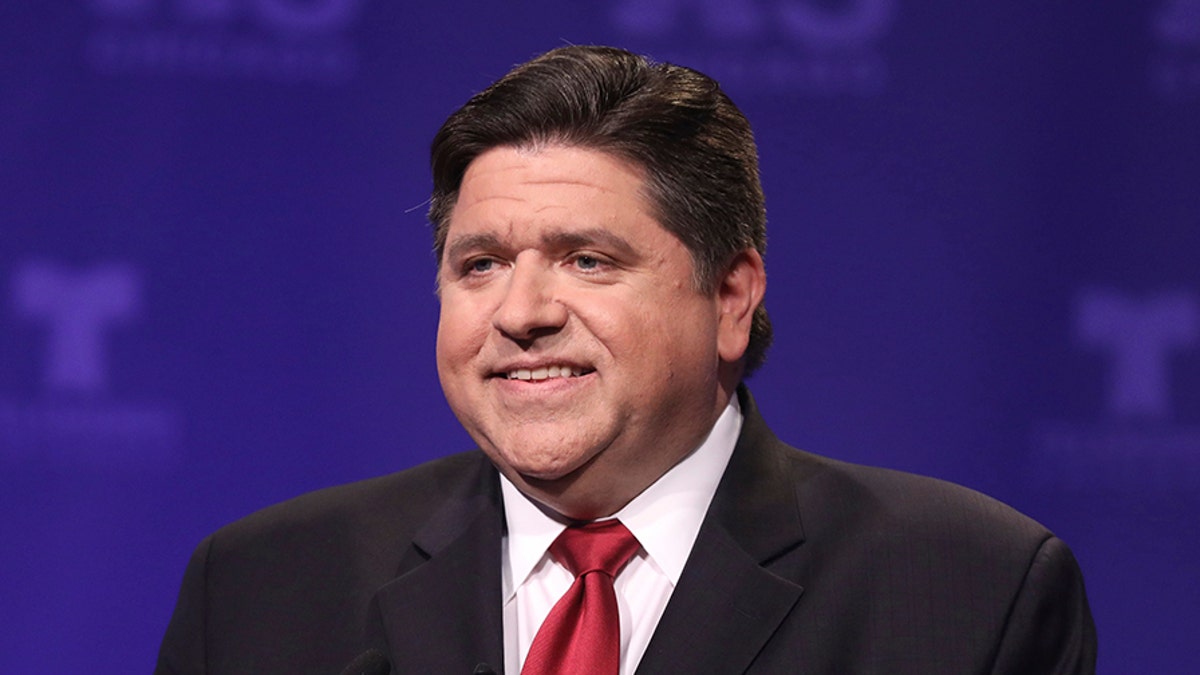 A Democratic candidate for governor of Illinois is apologizing for racially insensitive comments captured on an FBI wiretap between him and then-Gov. Rod Blagojevich.
The billionaire businessman candidate, J.B. Pritzker, was heard suggesting Blagojevich appoint Secretary of State Jesse White to a Senate seat, calling him the "least offensive" African-American.
Pritzker, who's considered the frontrunner in the March 20 primary, said Tuesday he regretted portions of the conversations recorded during a decade-old investigation of Blagojevich, who's now imprisoned for convictions that included trying to trade an appointment to Barack Obama's vacated Senate seat for campaign cash.
"I regret the conversations in many ways, the words that I used, and the things that I didn't say on that call that I would have preferred to have said. ... I can do better and I have," Pritzker said. "I clearly made a mistake that day and I clearly wasn't my best self."
Pritzer's family has influenced Chicago politics for decades. His sister, Penny, served as commerce secretary under Obama.
White, who's supported J.B. Pritzker's candidacy, stood beside him during Tuesday's news conference. Other black lawmakers joined them.
Pritzker has said he did nothing wrong and noted he never was accused of wrongdoing. He said Tuesday he believed people were leaking the tapes to damage his campaign and he would "contemplate" possible legal action.
The Chicago Tribune published the previously unreleased recording from a decade-old investigation of Blagojevich late Monday.
The Tribune has not disclosed how the newspaper obtained the recordings, which were not among the wiretap audio played in court that formed the core of the evidence against Blagojevich.
Pritzker's opponents condemned the remarks, with businessman Chris Kennedy calling them "disqualifying."
Republican Gov. Bruce Rauner, who's seeking a second term, already has been running ads attacking Pritzker that feature wiretap audio the Chicago Tribune released last year. In those ads Pritzker and Blagojevich were heard discussing the Senate appointment and a possible state job appointment.
On the recording, Pritzker suggests Blagojevich appoint White rather than other African-Americans, including Jesse Jackson Jr. or Obama adviser Valerie Jarrett. He says doing so "covers you on the African-American thing."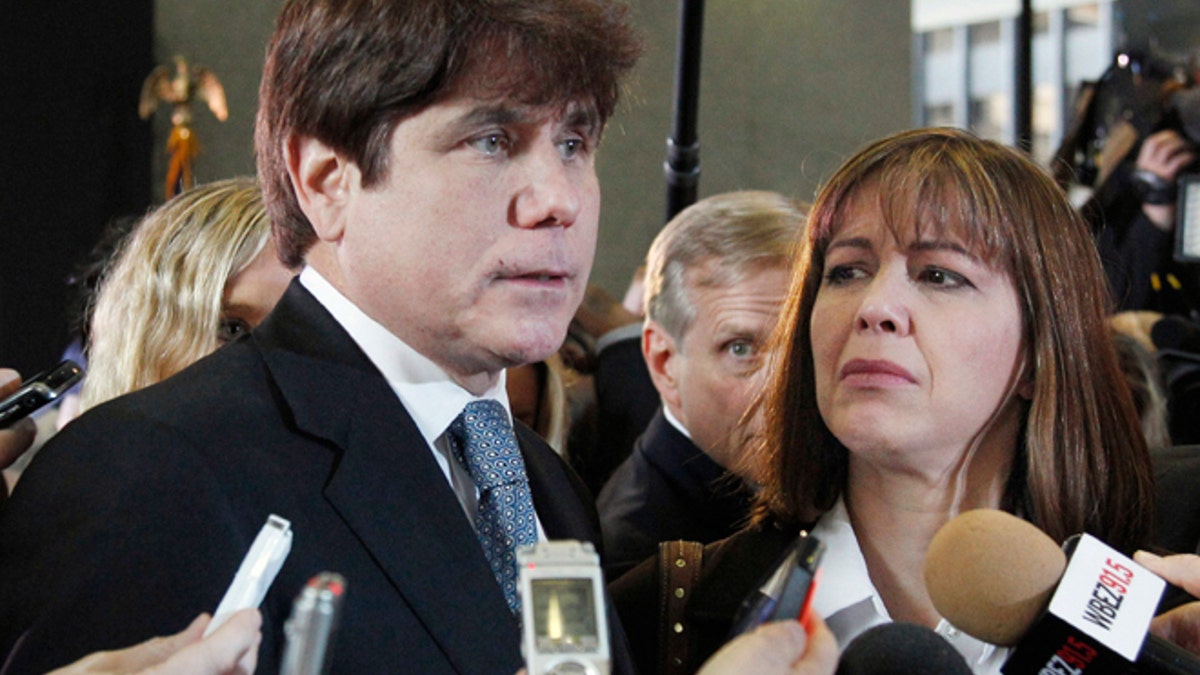 He continued, "Of all the African-Americans that I can think that are sort of like qualified ... and people will say 'Oh — that's, you know that's, that's a pretty good pick,' the one that's least offensive and maybe gets you the most because it gets you that secretary of state appointment is Jesse White."
Later in the call, Pritzker was heard laughing as Blagojevich joked about appointing Obama's former minister, the Rev. Jeremiah Wright, whose comments dogged Obama's 2008 campaign. Among other things, Wright said the U.S. brought on the Sept. 11 attacks by committing terrorism against others and that people should sing "God Damn America" rather than "God Bless America."
On the call, Blagojevich mimicked Wright, imagining him saying "God Damn America" on the floor of the Senate.
"That's funny," Pritzker said.
The Associated Press contributed to this report.